28.02.22
Presenting a cool, contemporary look, we are thrilled to introduce matt white to our portfolio of signature finishes this Spring/Summer 22. Drawing inspiration from all things white, bright and uplifting, the finish lends itself to a variety of spaces and suits minimal and modern living beautifully. Our new matt white finish is available across all cabinet hardware, hooks and shelf brackets.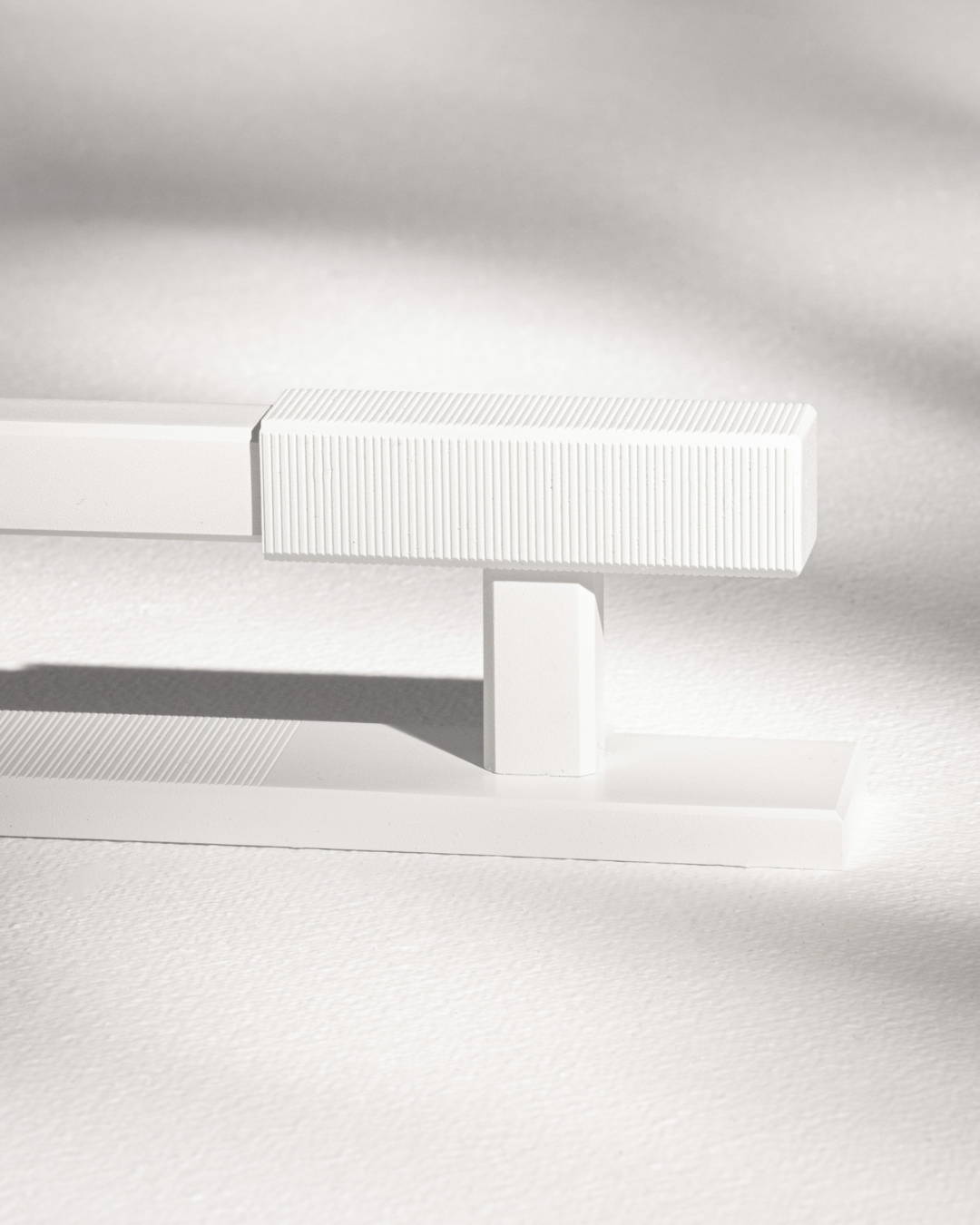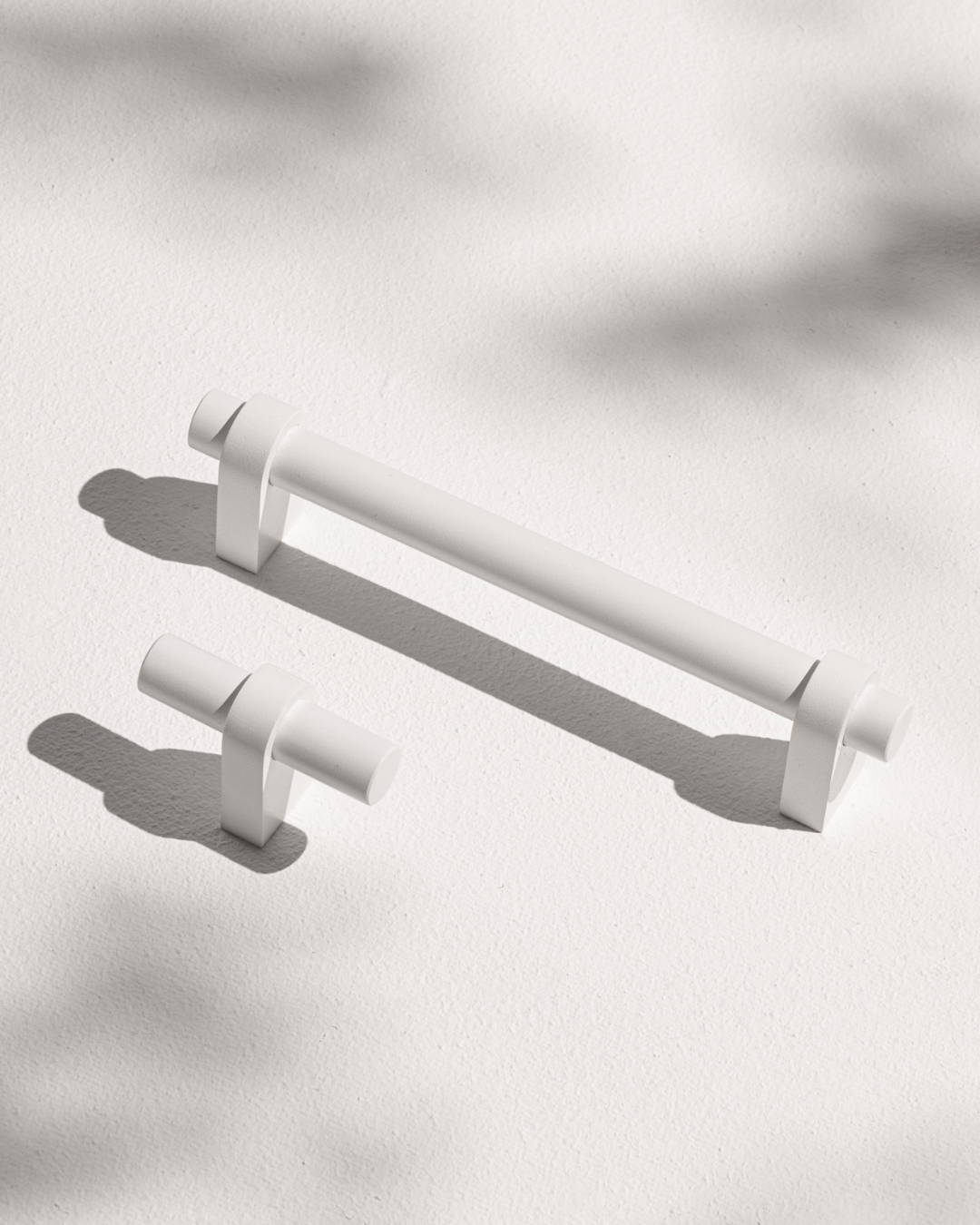 Expertly hand sateened in our Birmingham workshop to give each piece a brushed satin finish, our luxury brass hardware and interior accessories are then shot blasted to give the metal the desired surface finish.
Once applied, our highly durable matt white coloured lacquer is then baked to ensure the lacquer cures for everlasting durability, making it particularly suited to bathrooms, kitchens and utilities.
Opting for a matt white finish in your home is especially suited to interiors that favour the Scandi aesthetic. Think simplicity and functionality at the forefront, with an appreciation for craftsmanship highlighted in the choice of design.
In baking the lacquer, this produces a more durable layer to protect the finish from day to day use and oxidisation. Both subtle yet significant, a matt white finish suits our Digbeth collection to give the distinctive textured ridged hardware details a softer look. Our matt white finish also complements collections such as MIX, Bromwich and Longbridge.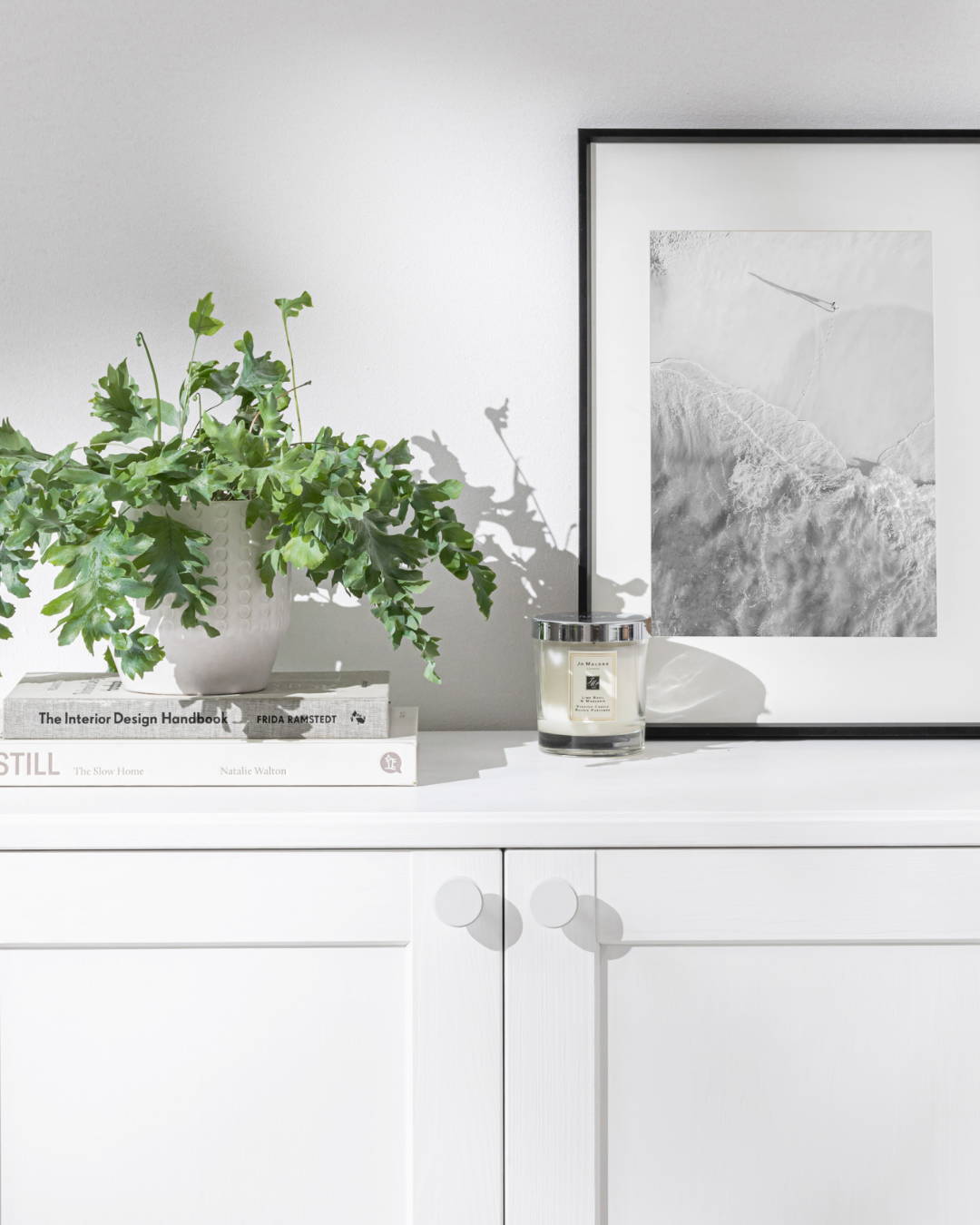 Understated and stylish, choose matt white to add subtle definition to cabinet hardware or blend seamlessly for bathroom hooks and open shelving.
To style the fresh finish in your home, pair with bleached woods and natural textures like rattan and linen to add warmth and create a relaxed Nordic mood.
'White is not a mere absence of colour; it is a shining and affirmative thing.' - G.K Chesterton.
Planning a project? Order your matt white finish sample today. Purchase here.