06.06.23
Oak kitchens are back, and this time around, the natural wood looks better than ever. Whilst in recent years, painted cabinets have been leading the way in the kitchen with wooden options feeling dated, that's no longer the case.

Designers are once more coveting the relaxed, natural appeal of oak and we're sharing our favourite designs to inspire you. Think honey-toned woods and a light, bright and inviting ambience. This is a design renaissance to relish.
You'd be forgiven if when you think of an oak kitchen, you imagine orangey wooden cabinets, a look once seen in many nineties kitchens, but the oak kitchen renaissance is a much softer and more sophisticated affair.
The kitchen is the perfect place to add a playful pop of colour and the beauty of a material like oak is it pairs well with an array of colours. Blue and green hues are the most effective choice to keep the design feeling fresh and we love the choice of uplifting cerulean blue in this oak kitchen by Lark Interiors. Placement is everything and choosing just a few accent pieces within your oak kitchen gives the design a more current feel.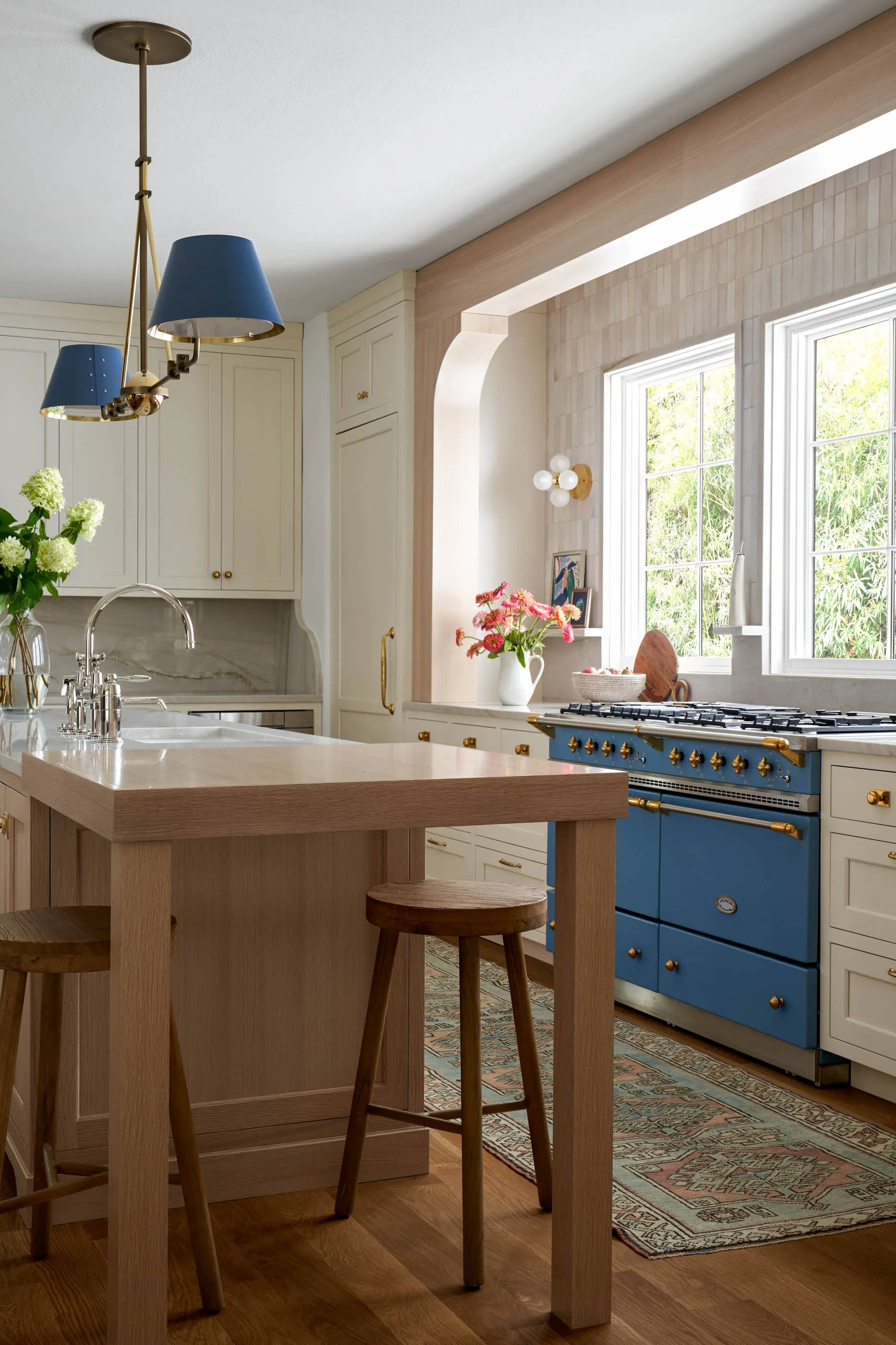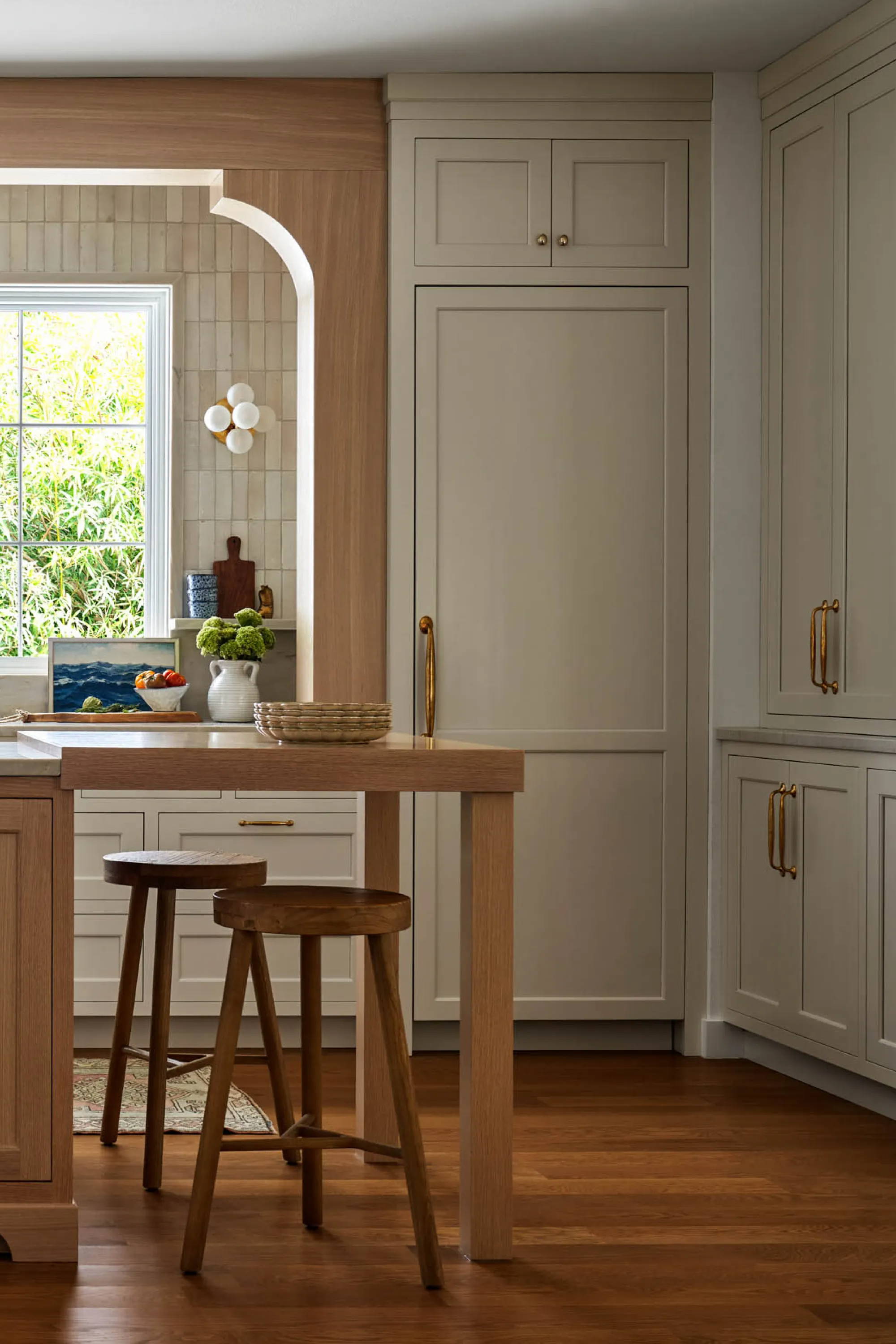 For those choosing to add an element of oak into the kitchen without opting for full cabinetry, an oak island centrepiece like this one by Damici Design⁠ creates an effortless contrast to an otherwise white space and beautifully anchors designs favouring a more minimal interior. Pair with traditional brass fixtures and fittings for a warm, timeless and relaxed look.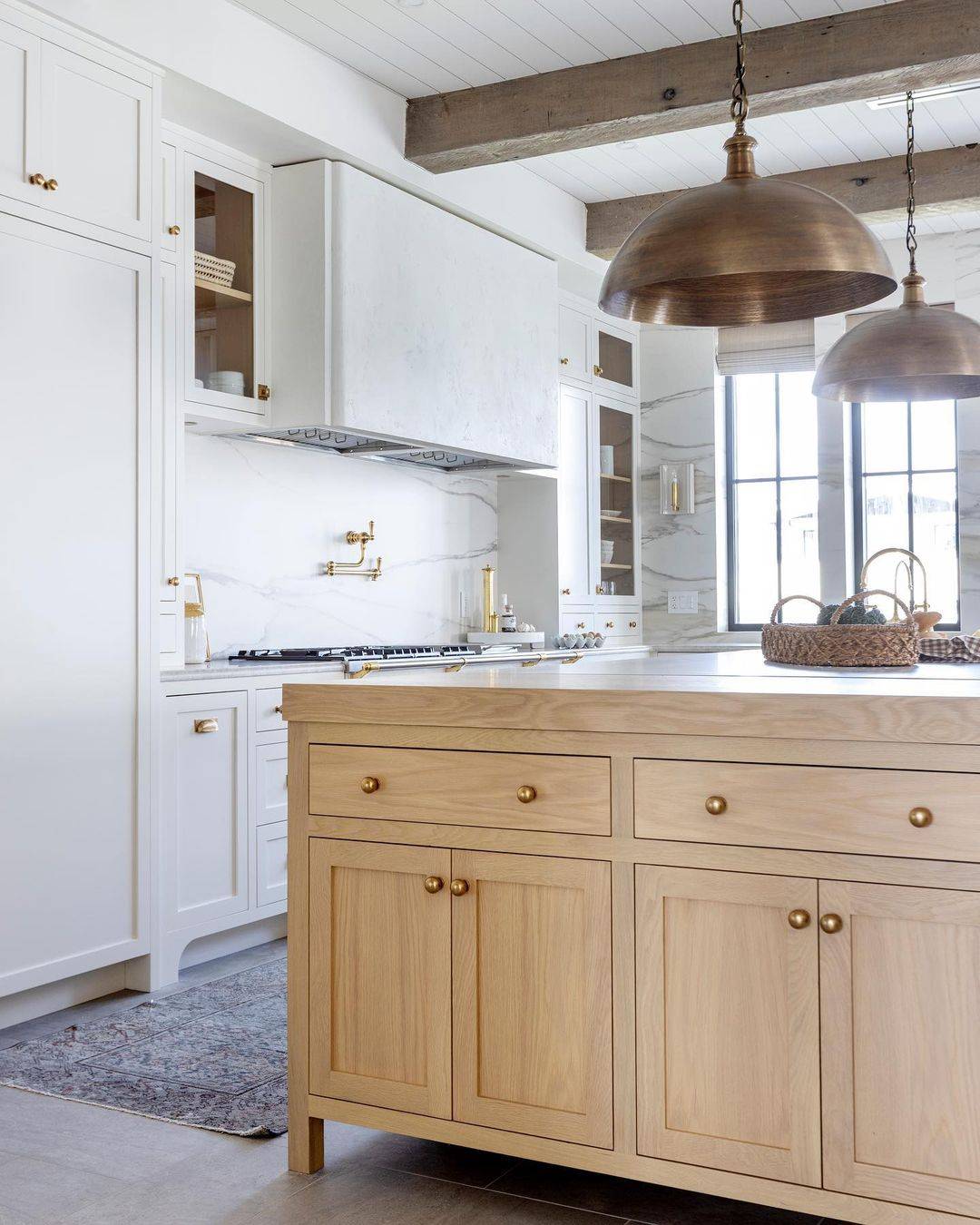 If your oak kitchen brief is a neutral, two-tone aesthetic, this liveable-luxe space by Cherished Bliss⁠ is one to save for later. ⁠The modern oak kitchen channels a subtle European feel with statement elements like the bar-style island seating juxtaposed with understated industrial hardware details and reeded glass panels dressing the cabinetry.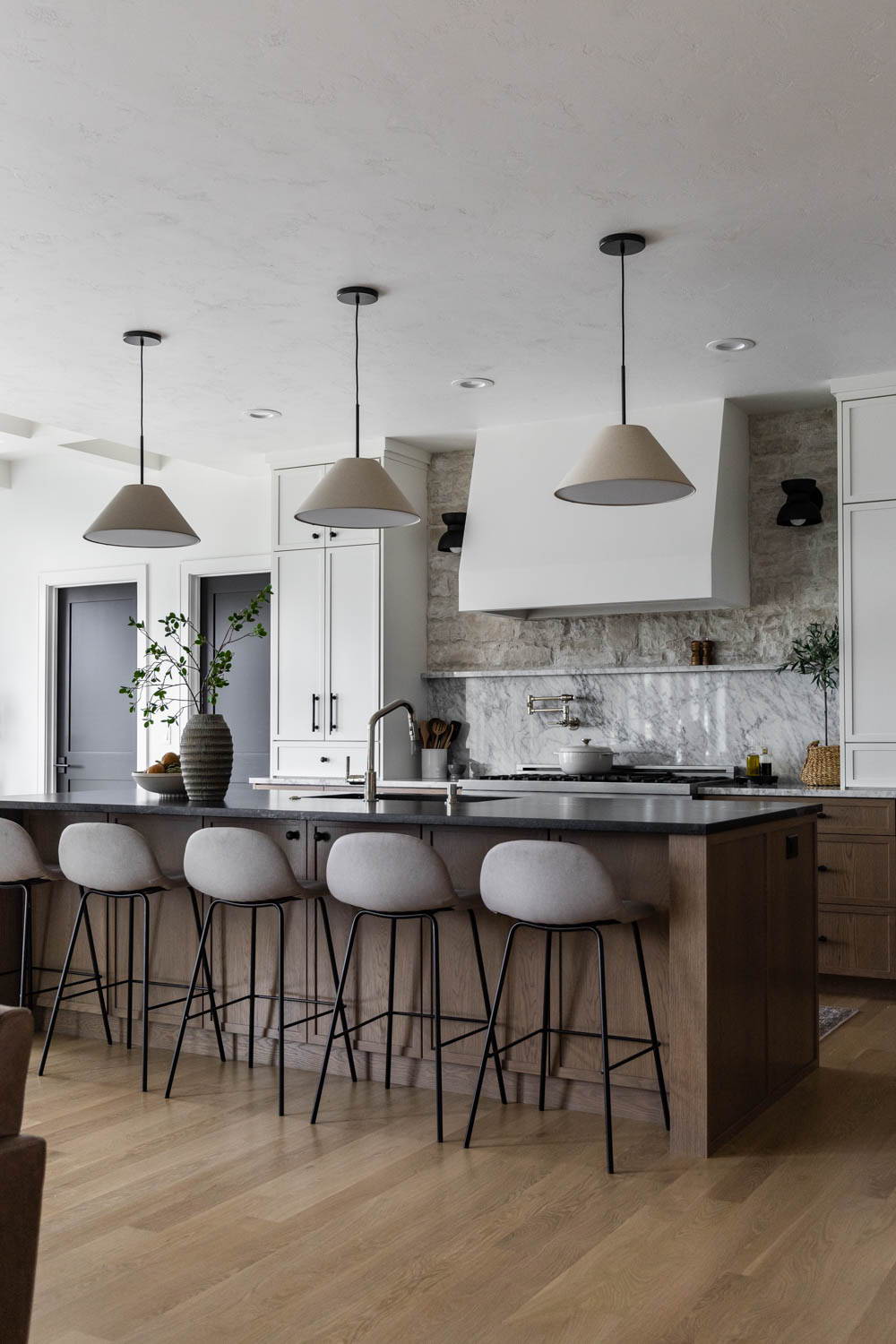 Features our Leebank collection in our chocolate bronze finish.
Oak naturally elevates an earthy interior and this contemporary meets country oak kitchen by AKB Design⁠ ⁠is brimming with design choices to complement the warm wood. From a trio of brass pendant lights crowning the island to a rustic oak beam to frame the oven area, the space evokes an earthy charm that flows from every angle.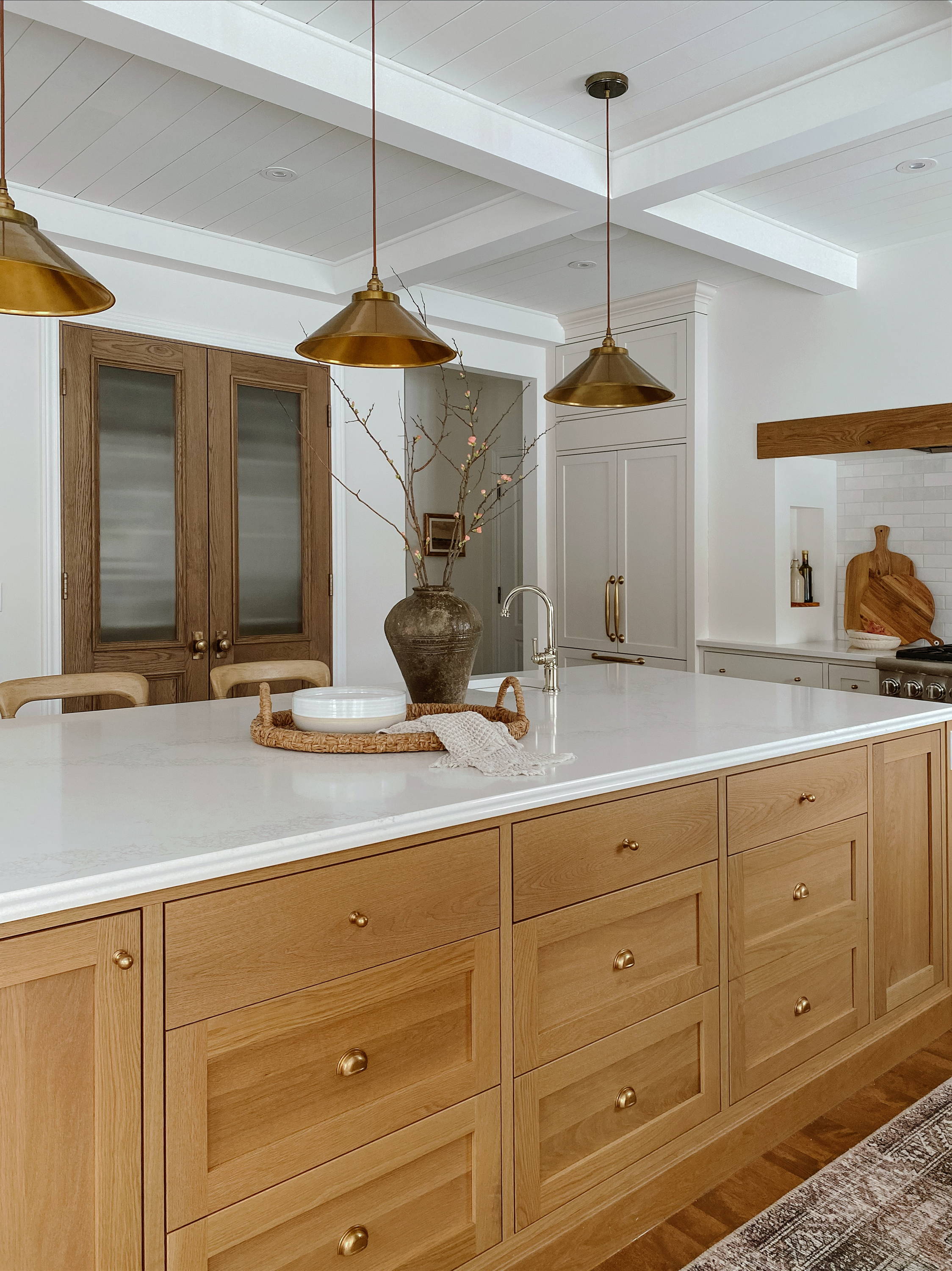 If you're opting for oak in the kitchen, you may also be exploring where else to feature the natural wood. An all-wood affair home office like this design by Lauren Woods Interiors creates a soothing natural look. From the authentically arranged shelving to a mirrored wall panel and sconce lights framing the desk area, the room flows beautifully with oak forming the canvas of the design.⁠ Equally, a bedroom or dressing room interior would be a well-suited space to experiment with oak.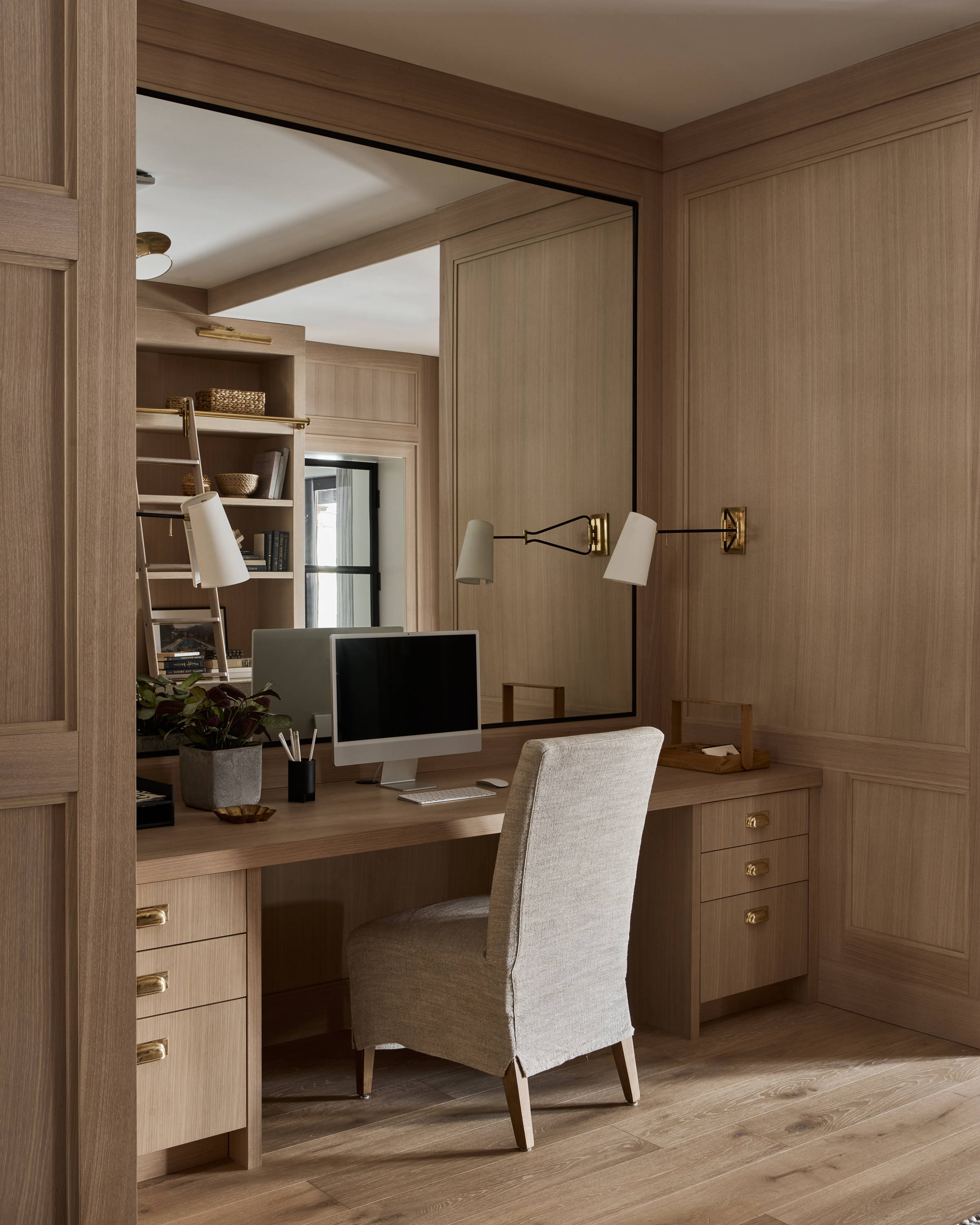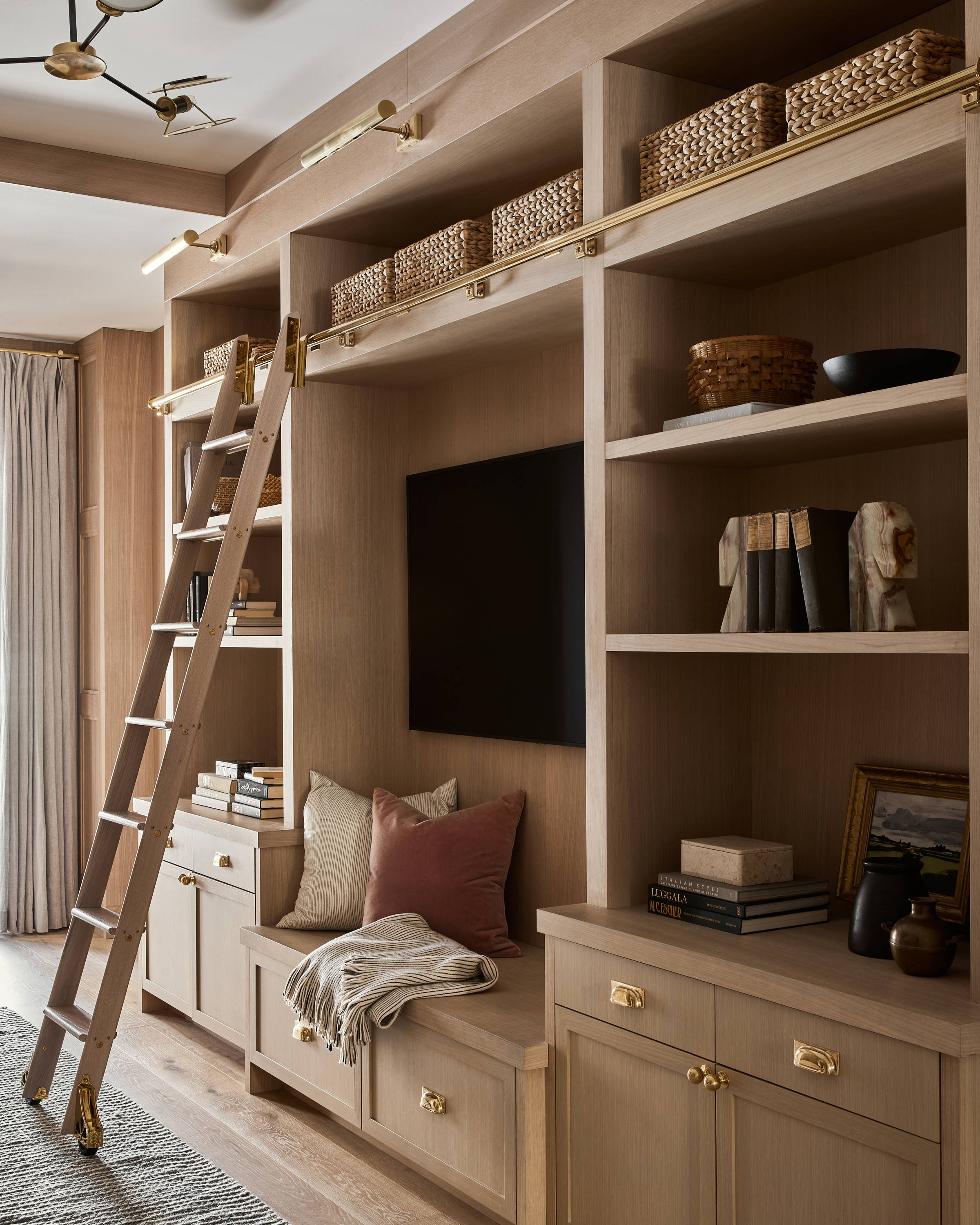 For more oak kitchen inspiration, follow us on Instagram.