09.05.23
Versatile and timeless, the neutral aesthetic proves there is so much more to this pared-back palette than simply shades of white and beige. A spectrum of ivory, taupe, mocha and beyond await those who covet this calming and relaxed kitchen look - and when teamed with natural woods and luxe marble or quartz, there's no doubt a neutral kitchen promises to deliver enduring style.

Why choose a neutral kitchen?

From classic and country designs to modern and minimal spaces, a neutral kitchen is one of few colour schemes that's able to successfully adapt to all kinds of interior styles.
"A neutral kitchen is incredibly timeless. Many of our clients have fantasised about having a neutral kitchen for years, yet are afraid it isn't 'interesting enough', or that they'll regret playing it safe. We completely disagree - with great care and intention, a neutral kitchen can be thoughtful and compelling." shares interior designer Meg McSherry.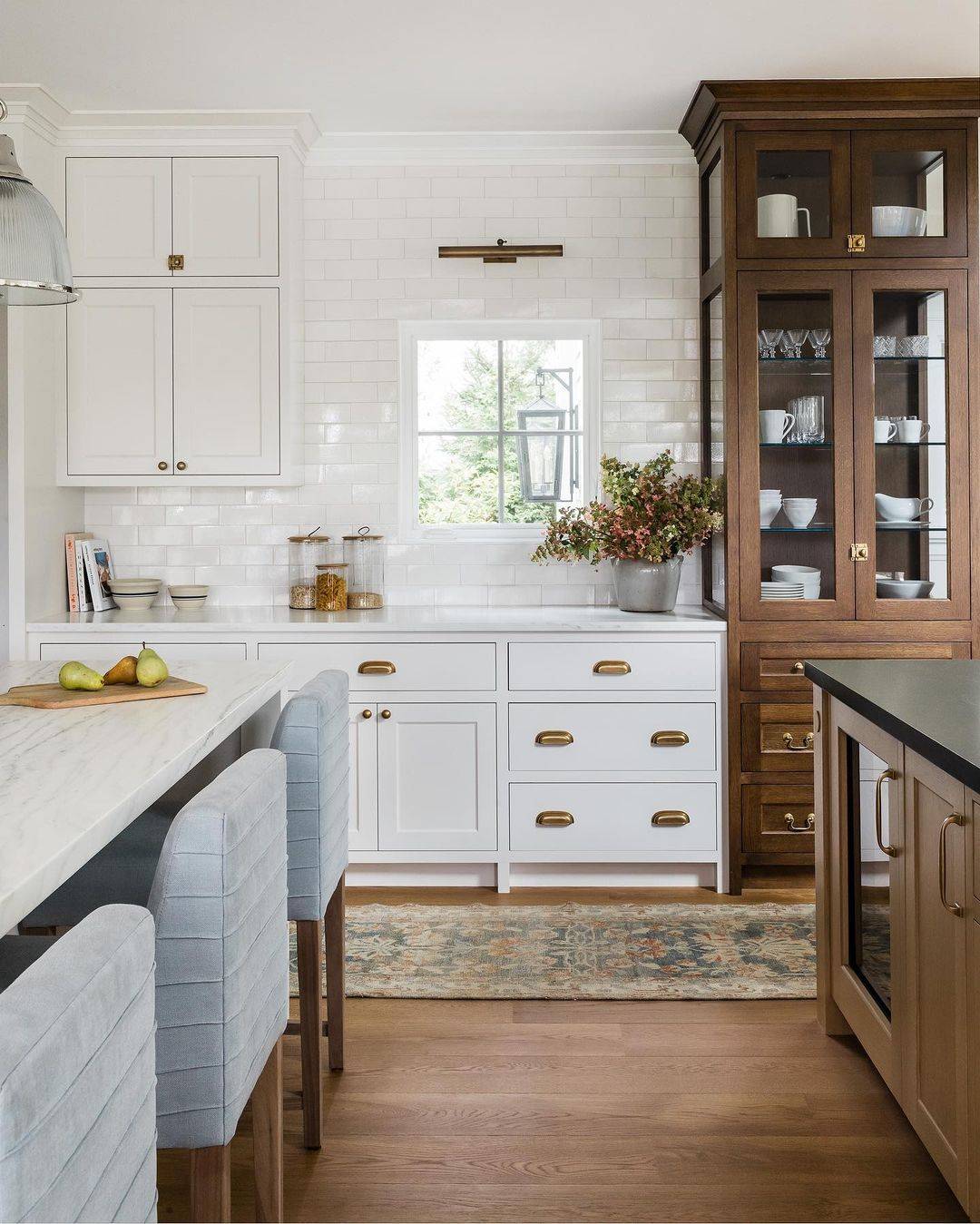 Choosing the right neutral kitchen

Once you've set your sights on a neutral kitchen, how do you choose 'the one'? Like any interior design project, it's key to begin by understanding the lighting within your space to help you seek out the most appropriate neutral colours for kitchen walls and joinery - these will provide a canvas for the rest of your interior and so getting these right is a great place to begin before moving on to flooring, fixtures and fittings.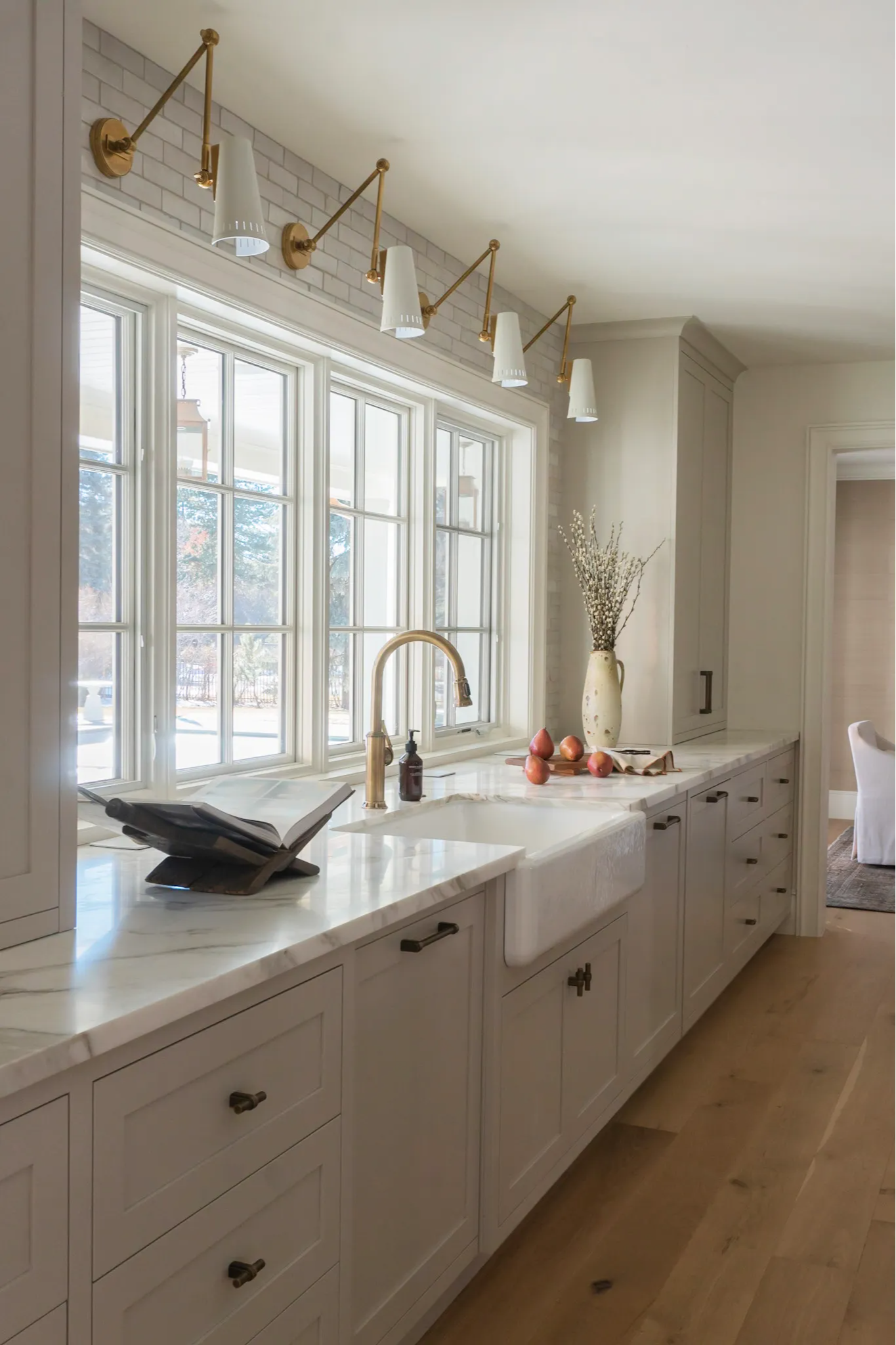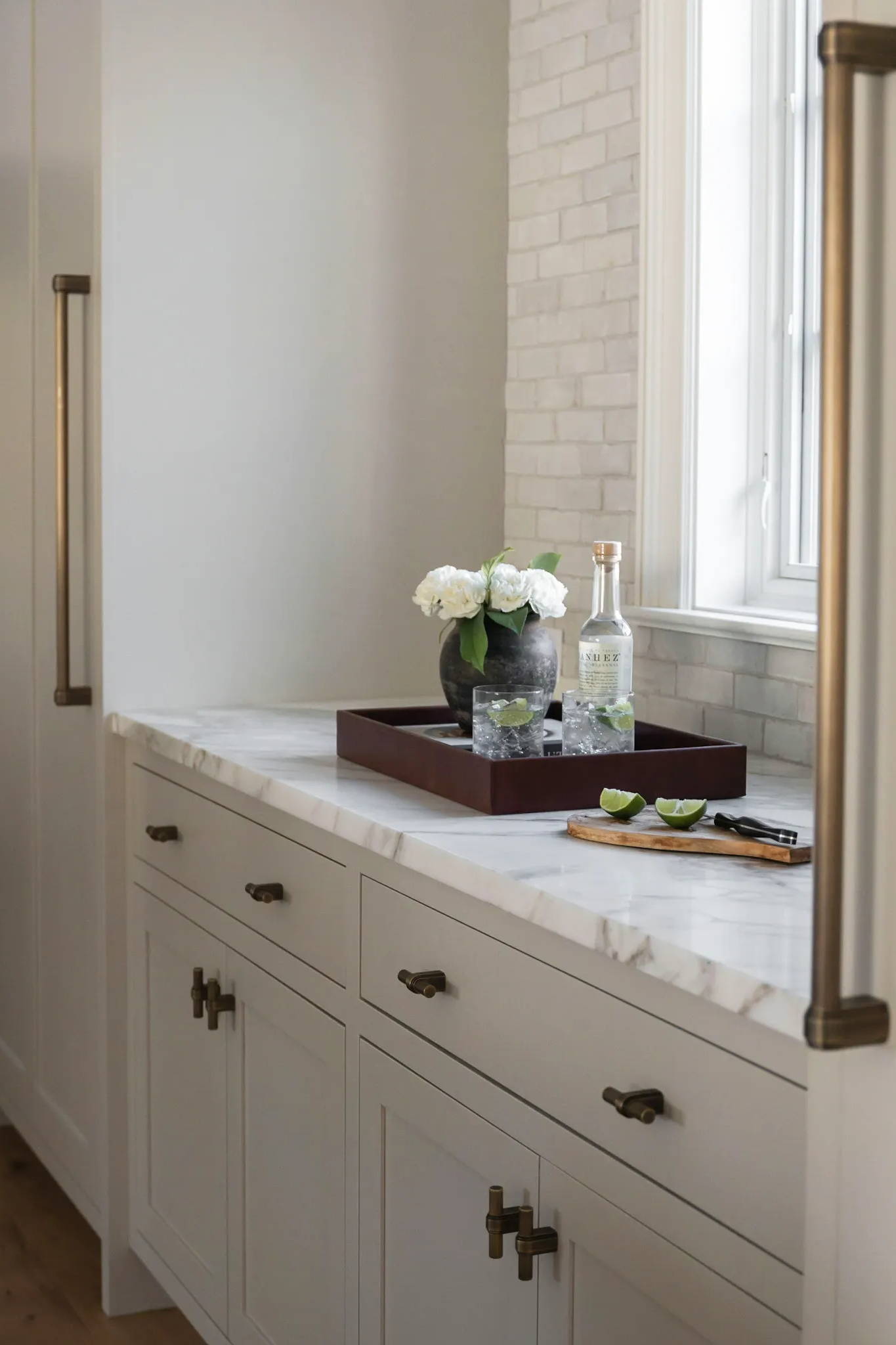 Add depth to fresh white cabinetry by dressing walls with subtle neutral shades. Both painted or tiled, the duo creates a soft and natural two-tone look.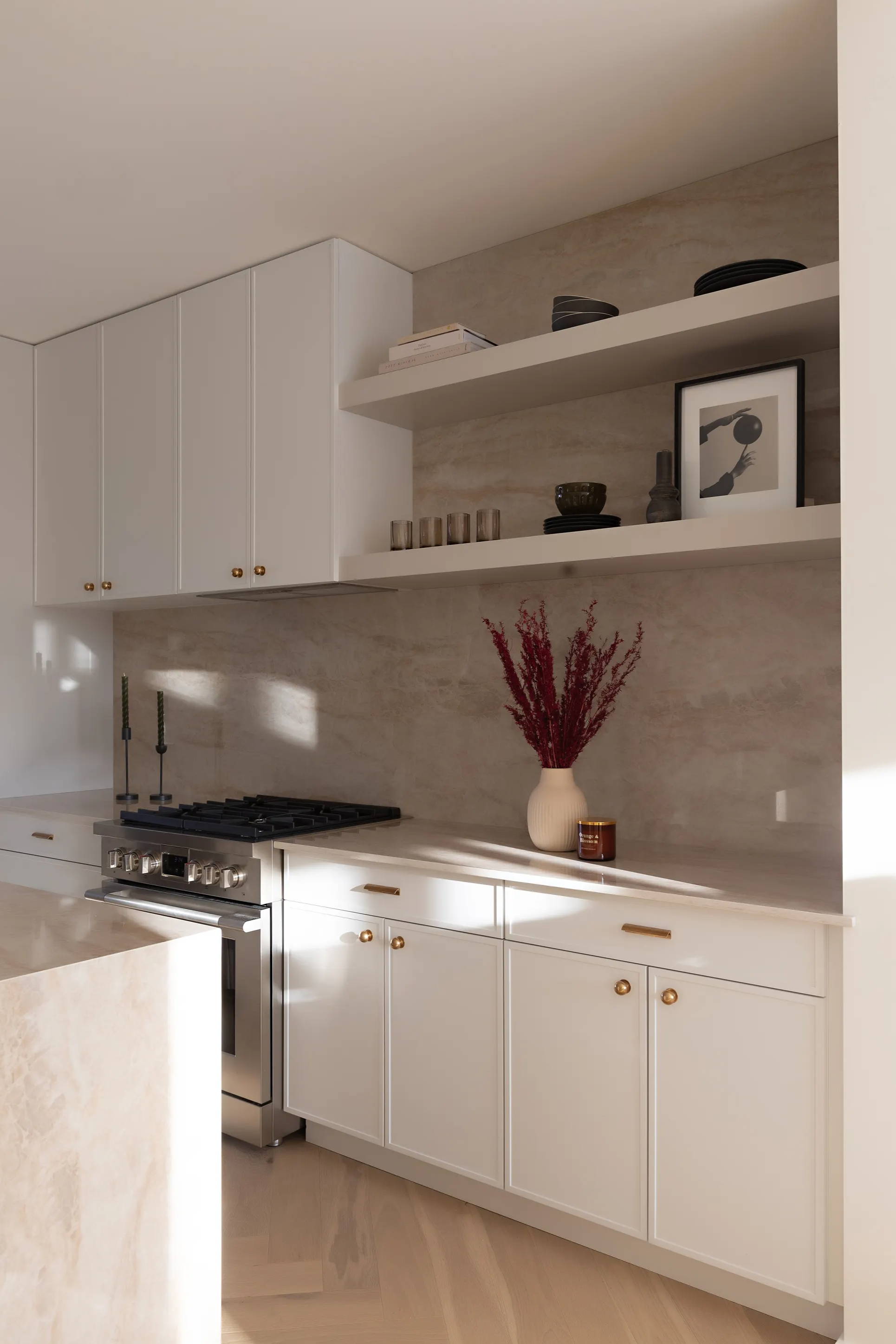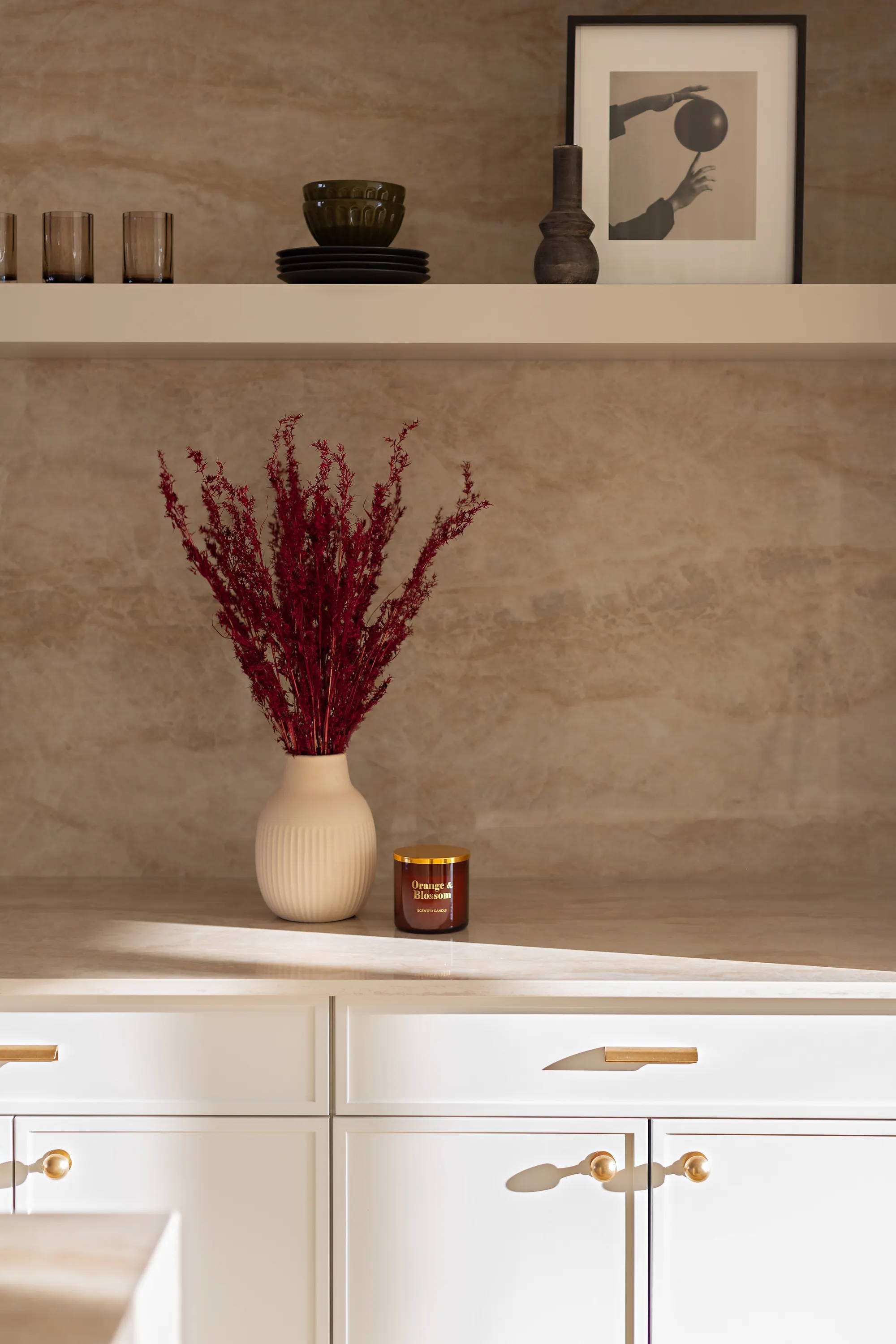 Meet 'greige' - a blend of grey and beige perfect in the kitchen as this diverse colour lends itself beautifully to both warm and cool schemes.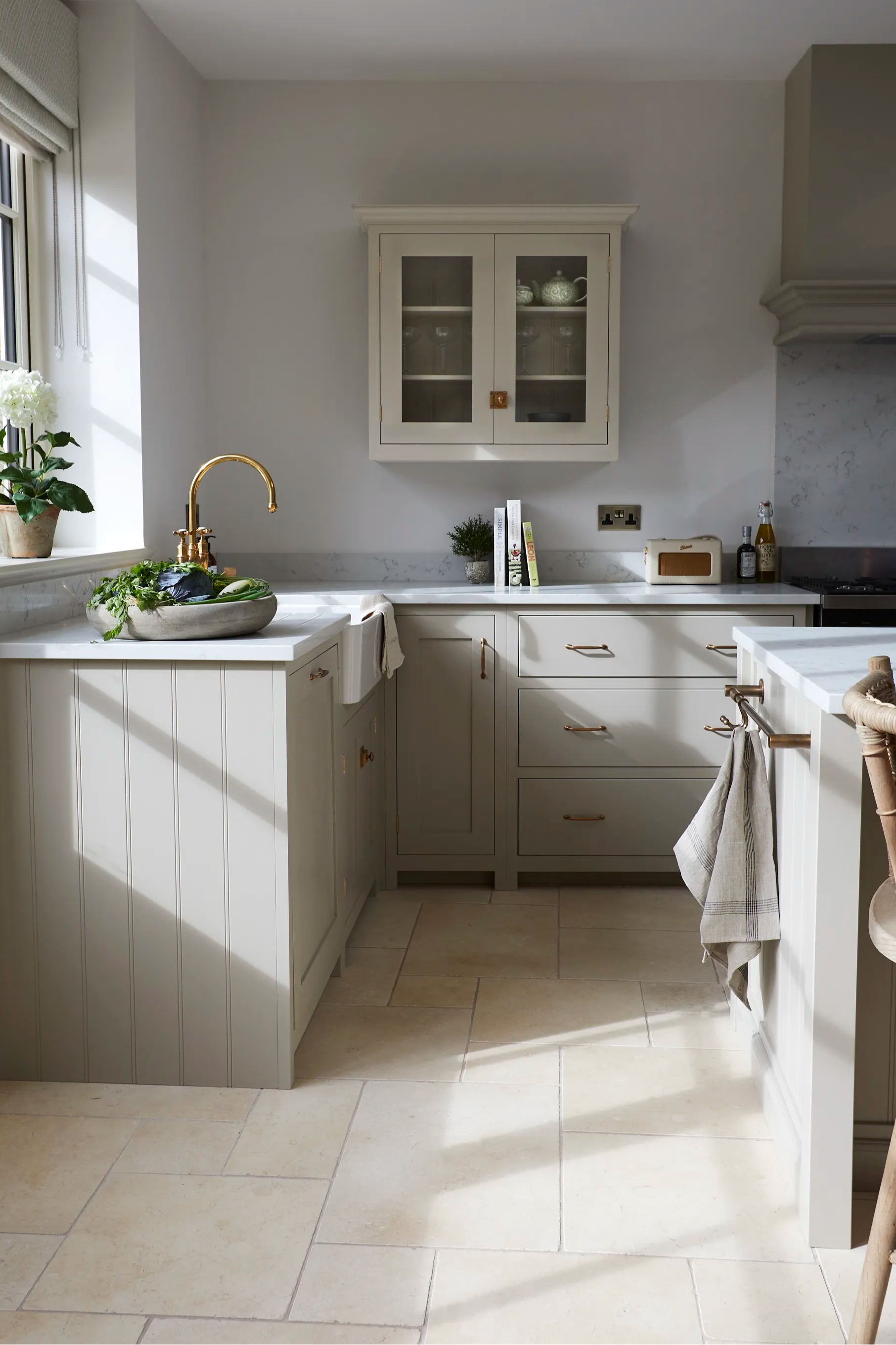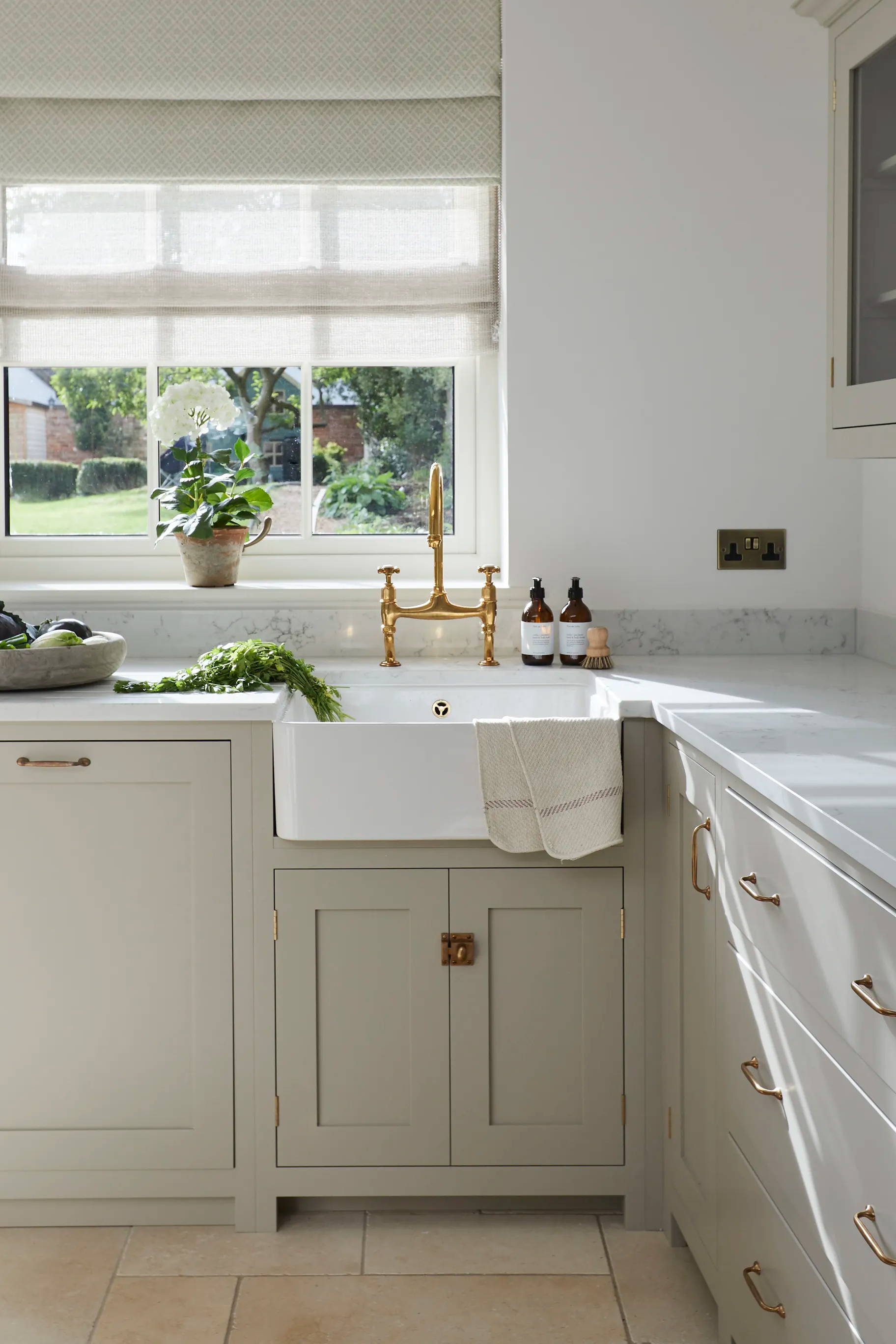 Whether it's a sophisticated deco space you desire or your kitchen is calling for a little farmhouse charm, neutral kitchen ideas are in abundance with designers all over the globe harnessing the organic beauty of a neutral palette.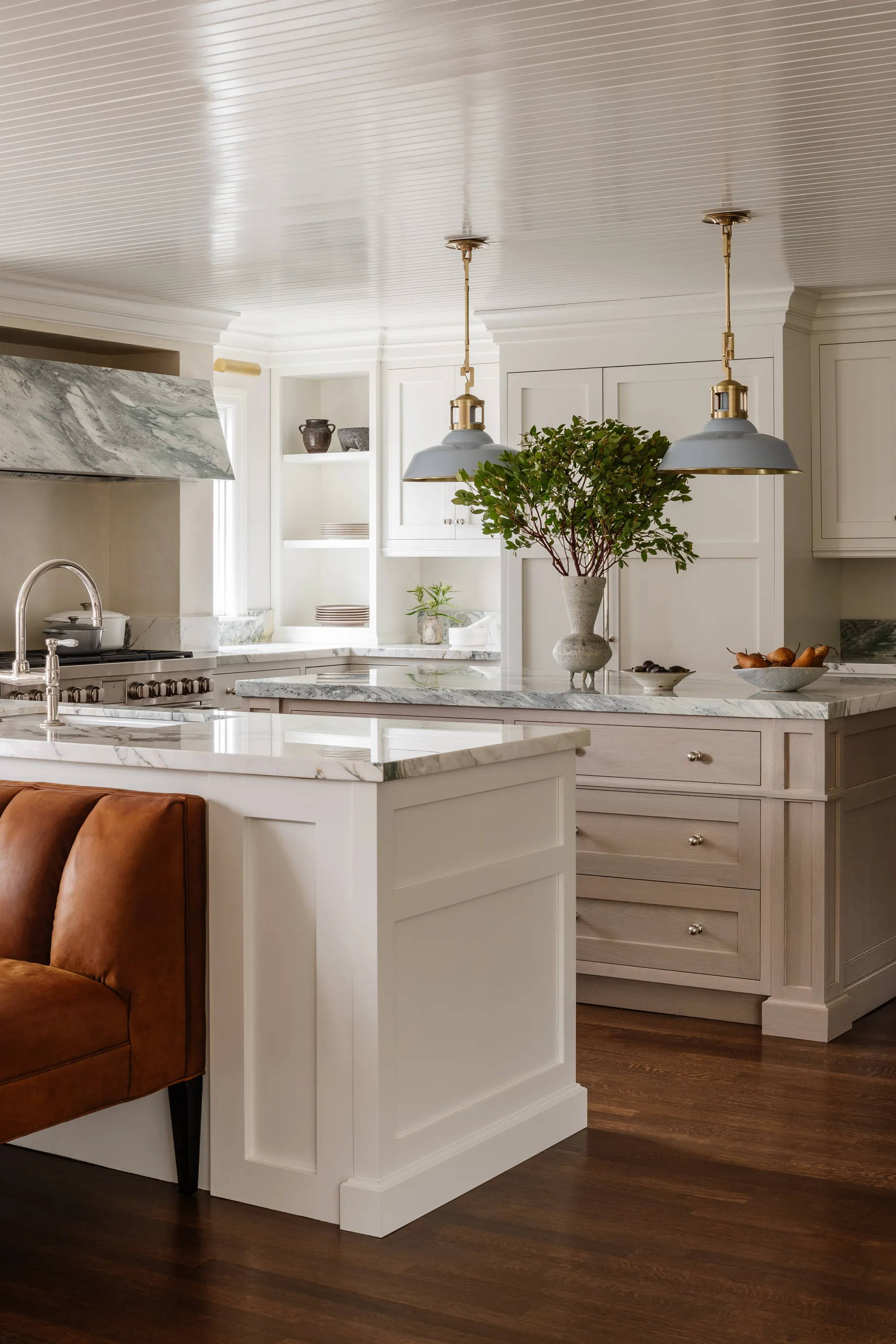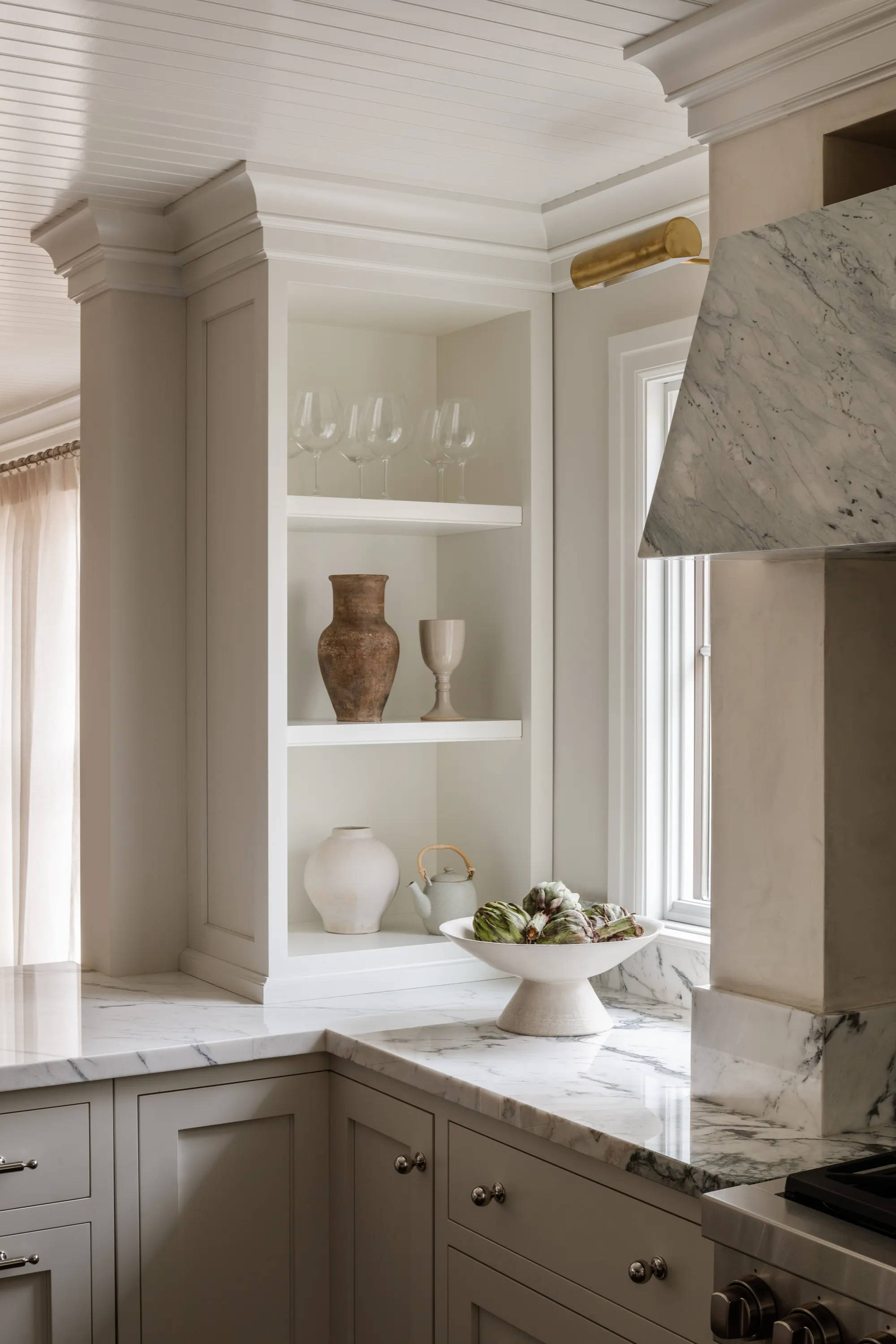 Elegant and fresh, let statement marble lead your neutral kitchen palette by effortlessly highlighting the natural hues of this lavish material elsewhere in the design to showcase a natural luxury feel.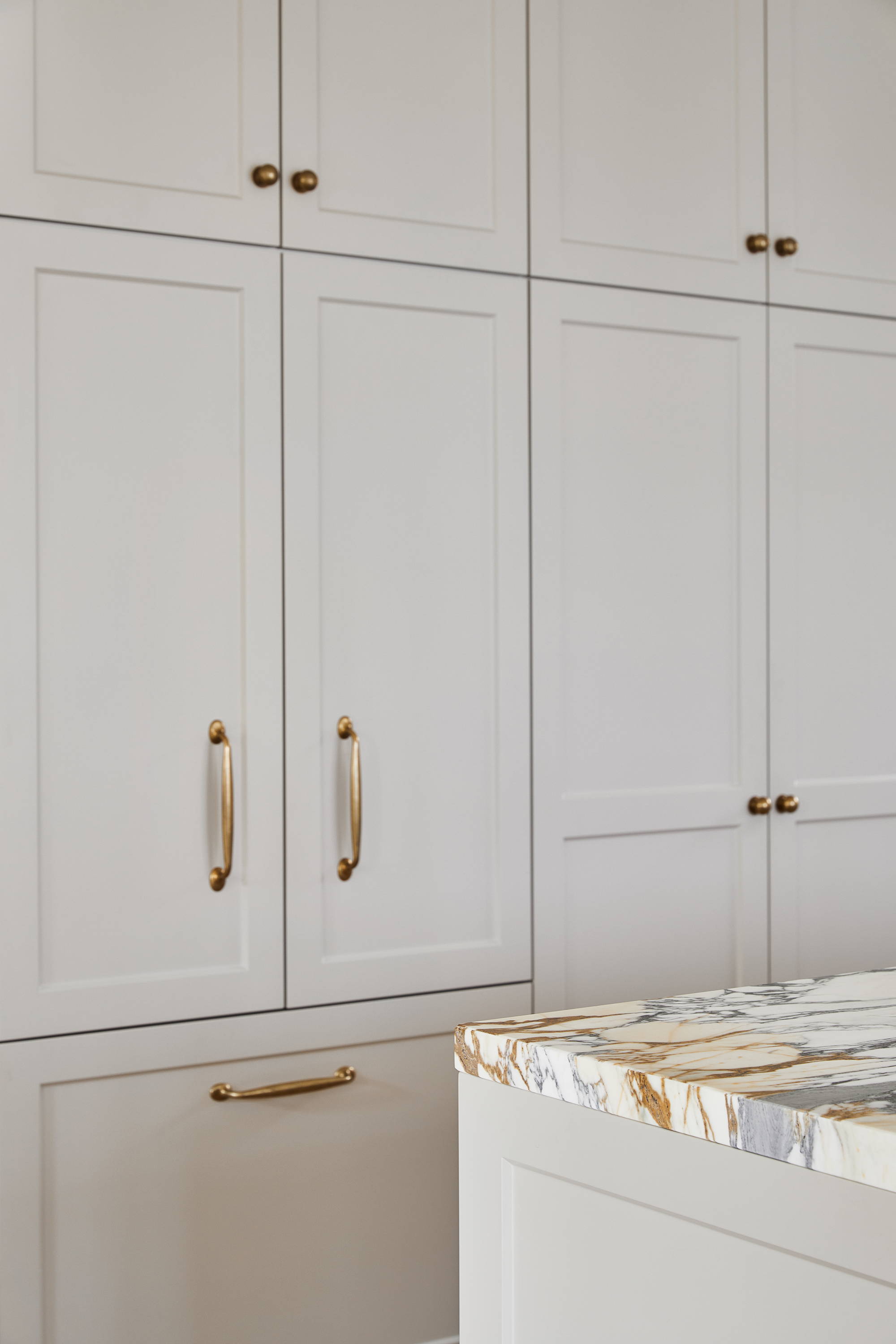 For a refined country approach to the neutral kitchen trend, choose details like rustic wooden panels and traditional brass hardware to add warmth and create a welcoming, lived-in luxury feel.
Designer Audrée Kemp Bélanger at AKB Design, advises, "A kitchen in neutral tones will always be elegant. Pay special attention to the many textures and details that will be part of the kitchen to really bring the room to life."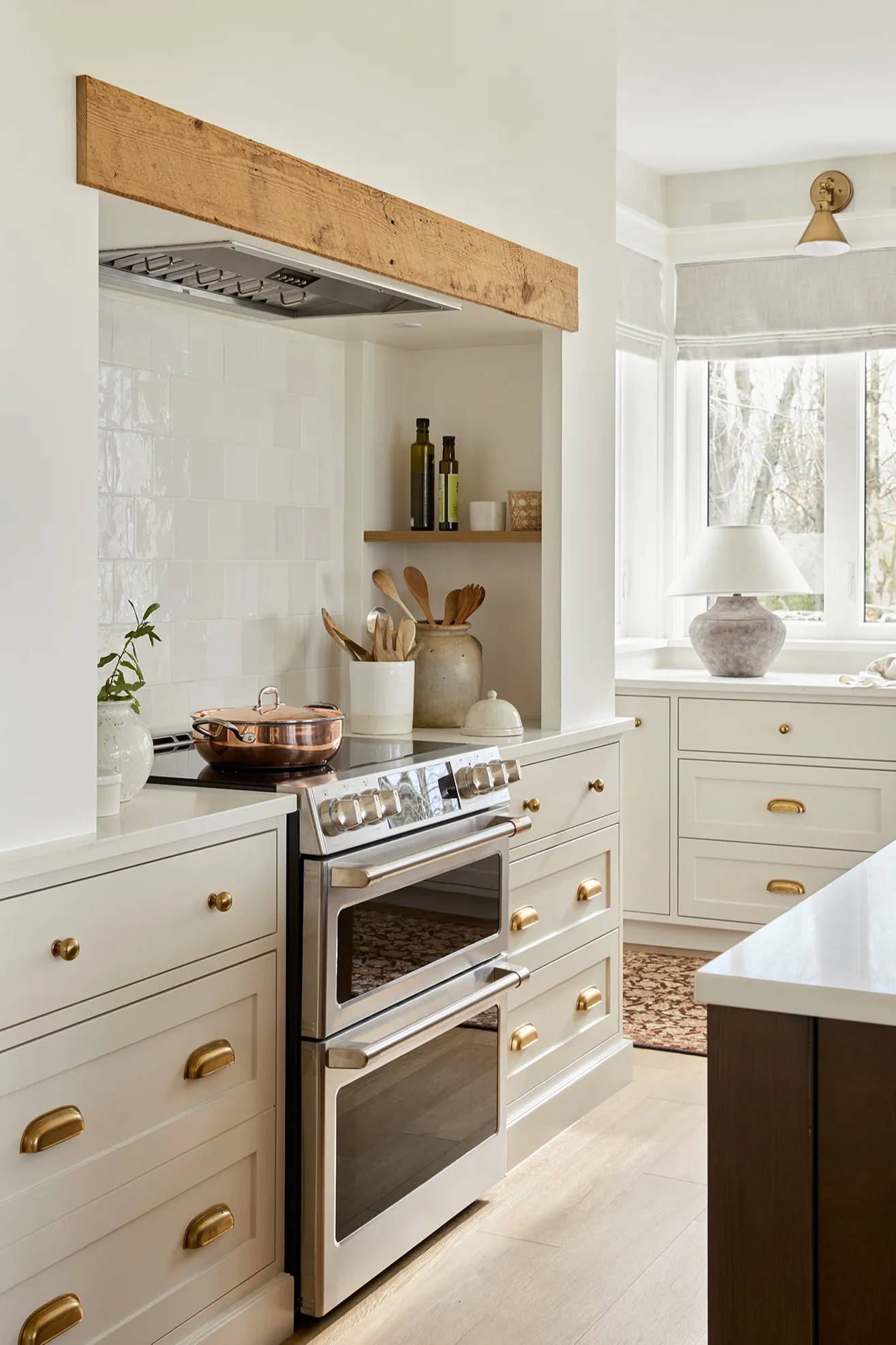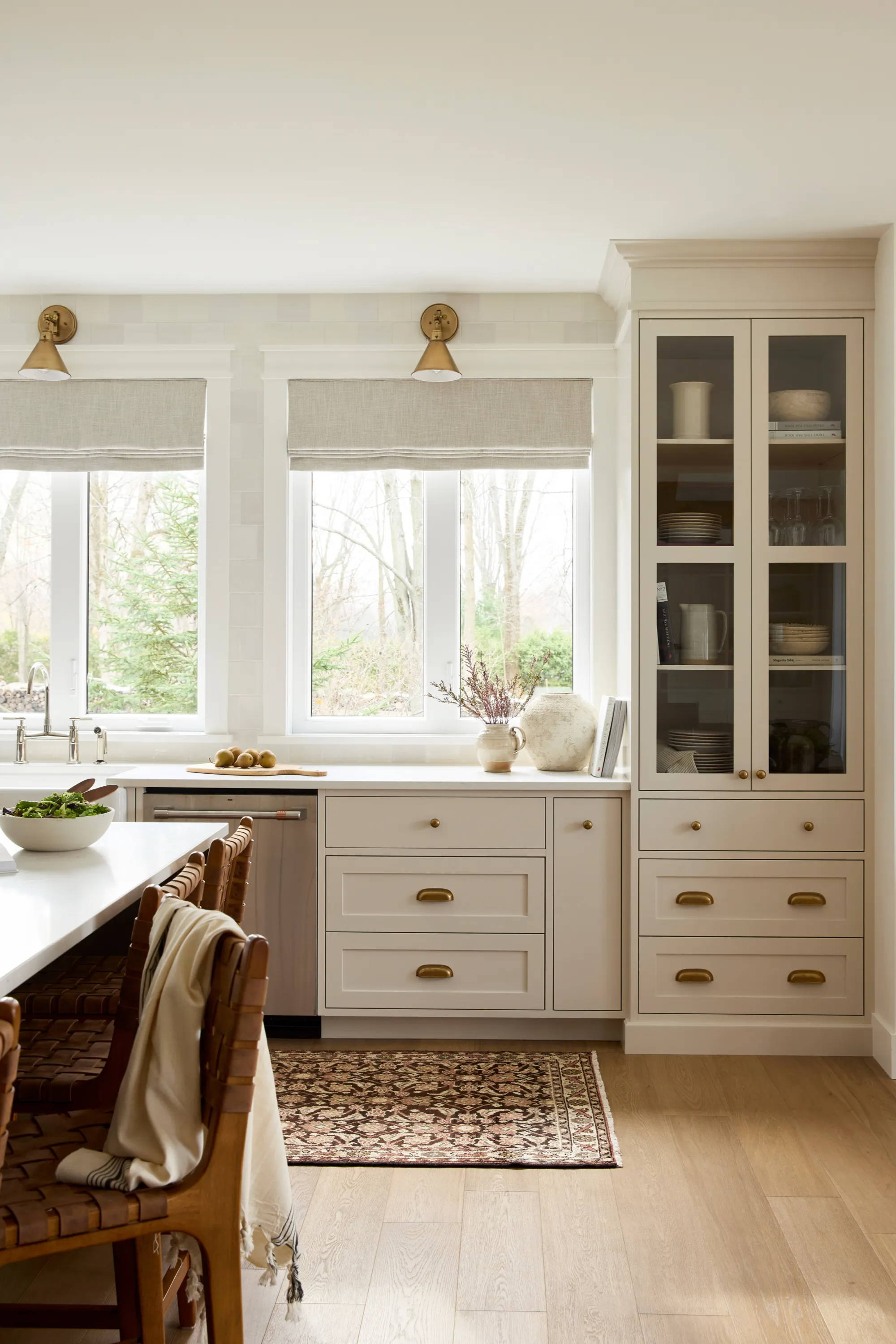 Channel an earthy meets minimal look and embrace raw textures and less is more styling to form a neutral kitchen that celebrates the art of understated design.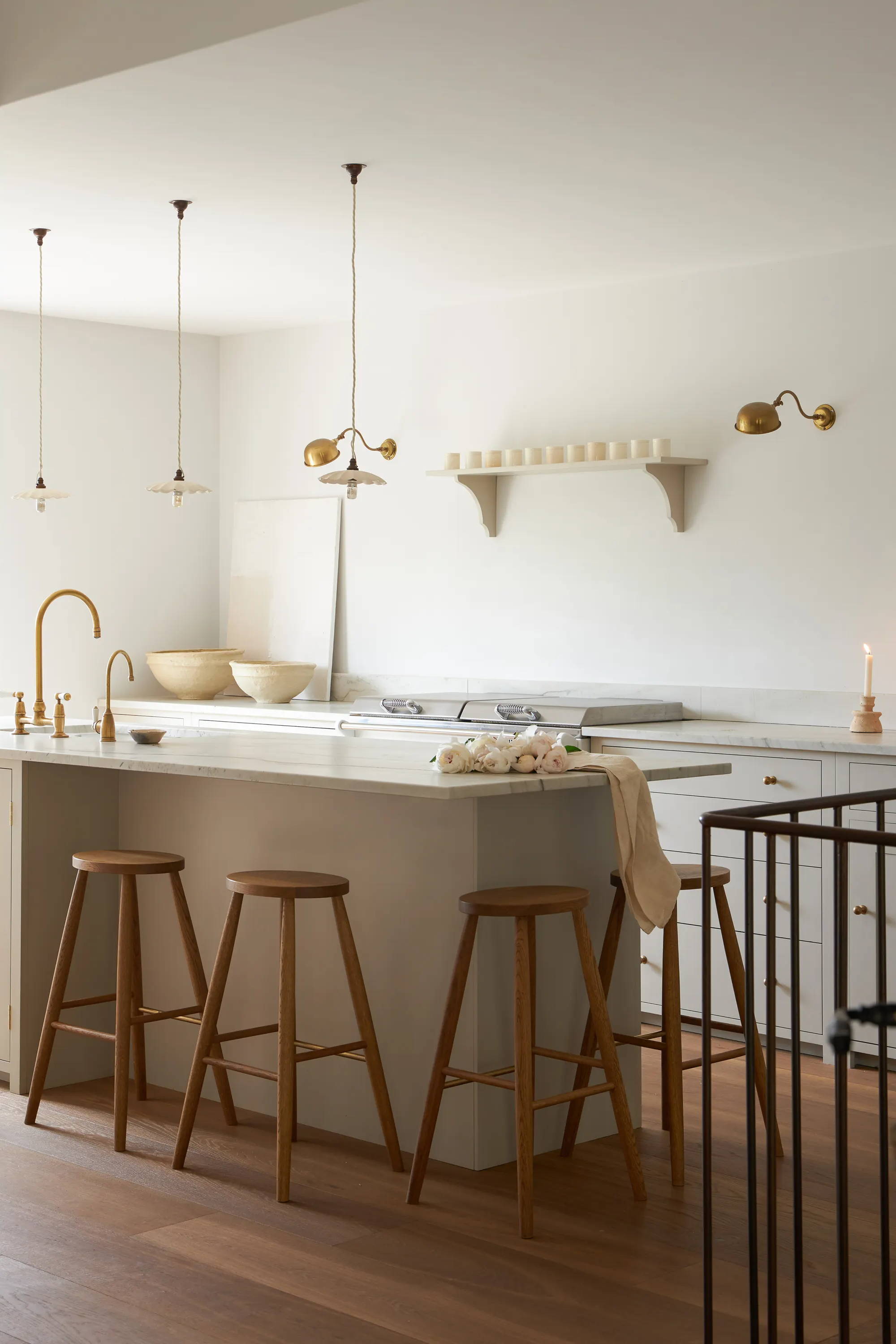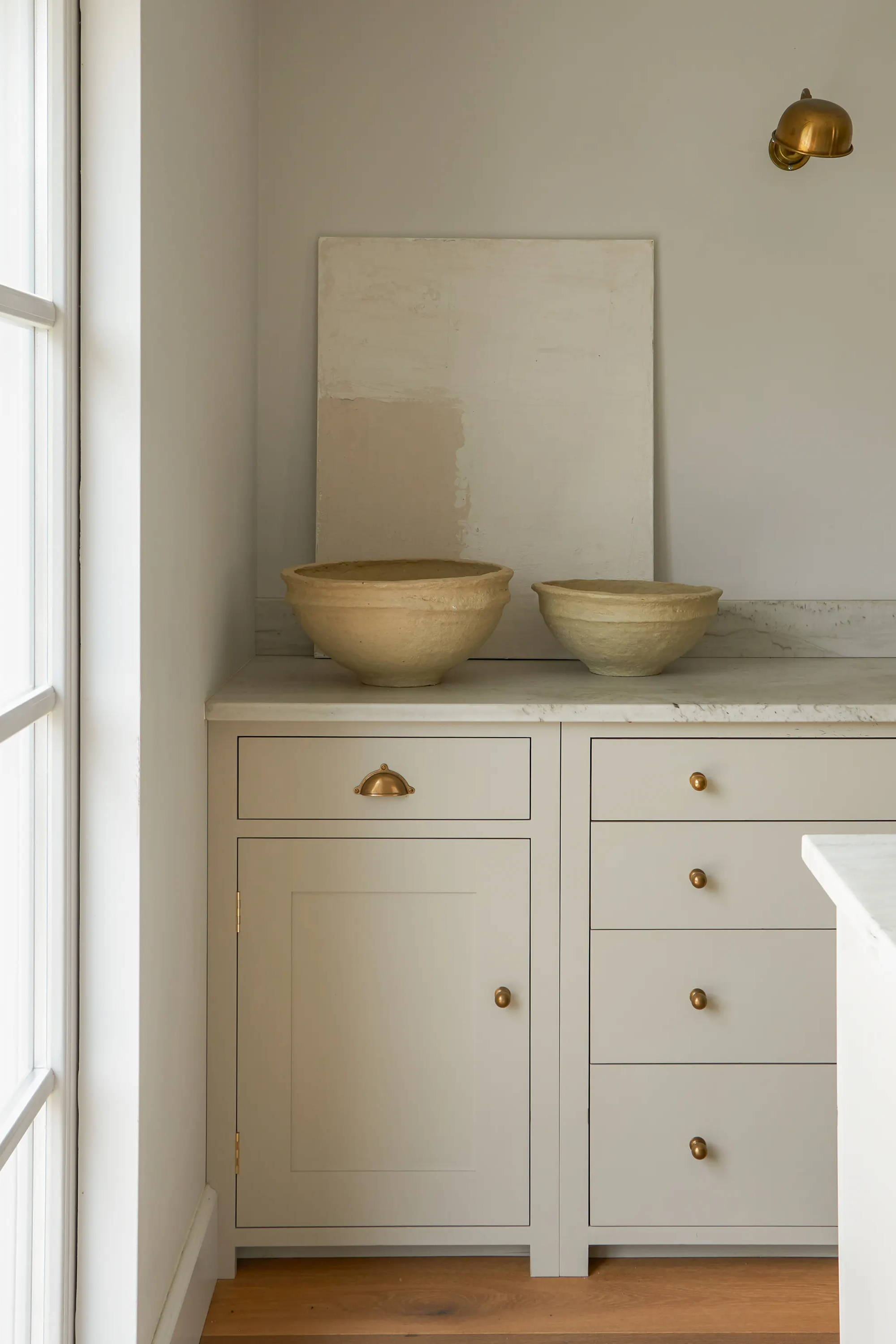 Creating a light and bright feel, neutral kitchen cabinets aid in making a space appear bigger and so the shade of paint along with the hardware makes all the difference to the overall design.
Interior designer Meg McSherry notes, "A neutral kitchen works best when it has a dimensional look. Focus on the materials in the space. Make sure they have different textures or finishes, for example, if you have satin cabinets, choose glossy neutral kitchen tiles to keep the design interesting."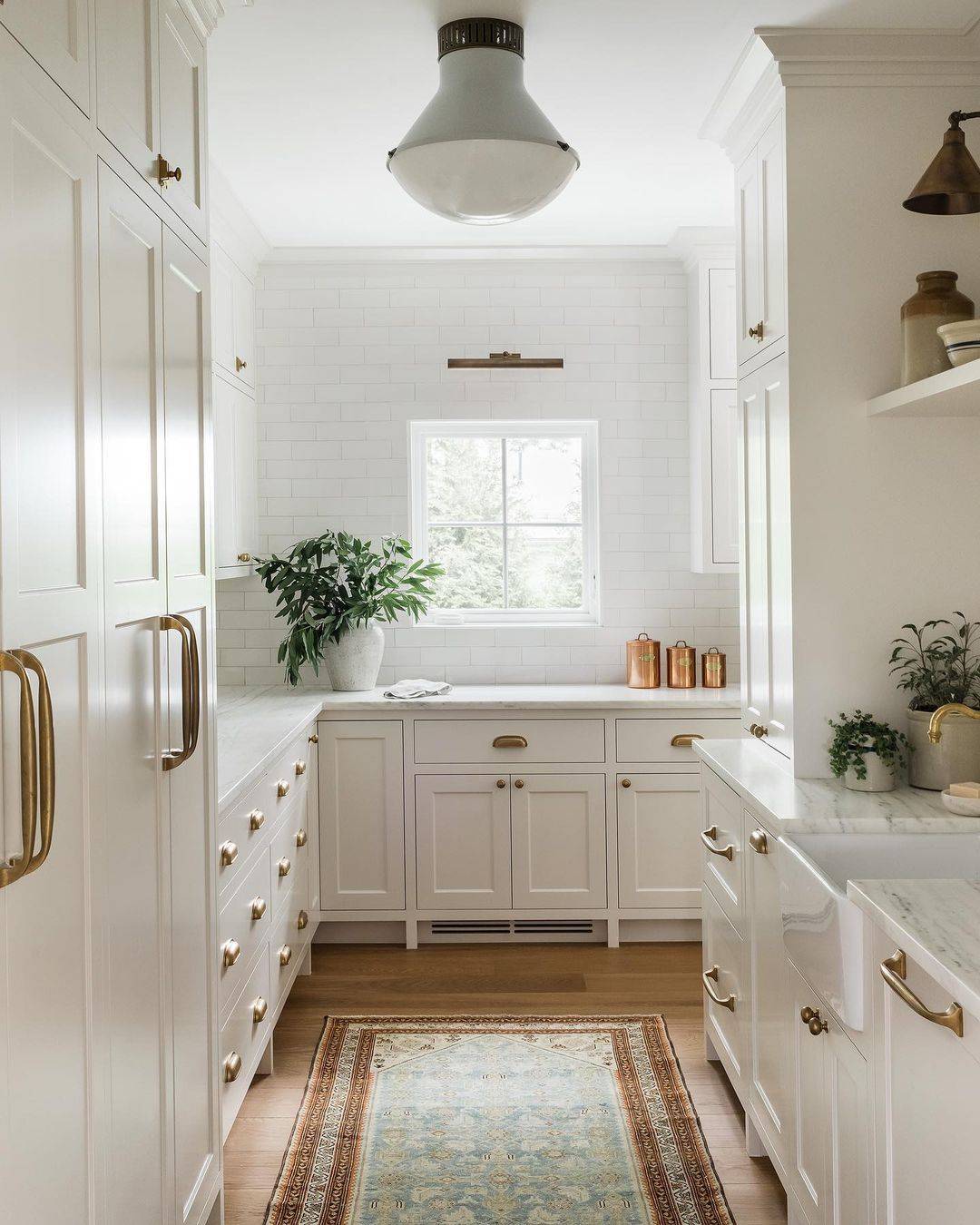 James Morgan, interior designer at Brownlow Furniture shares, "A neutral kitchen exudes effortless beauty. It's important to consider your hardware when choosing a neutral colour scheme - finding the perfect pieces to pair with your cabinetry will make a neutral kitchen truly shine."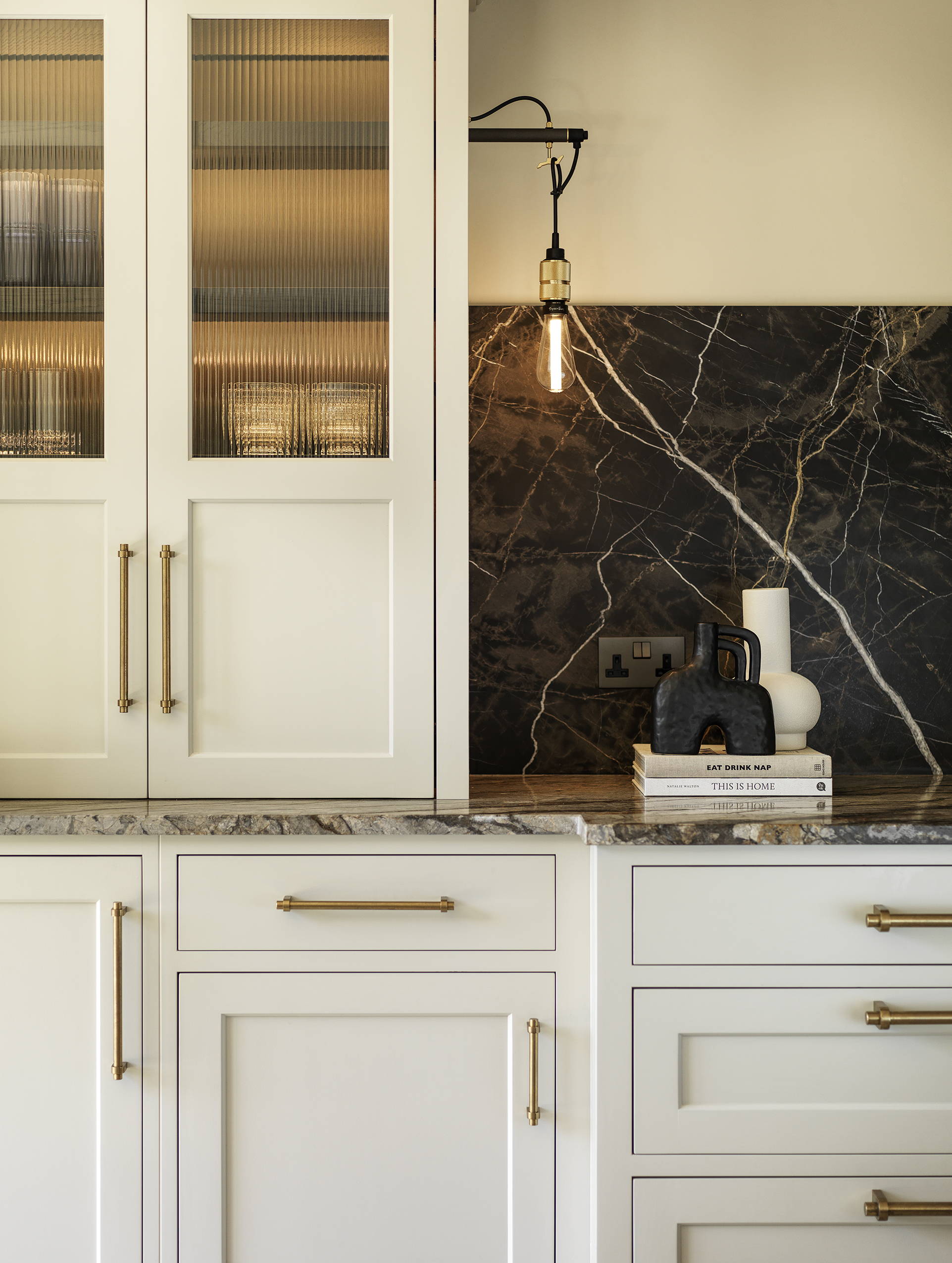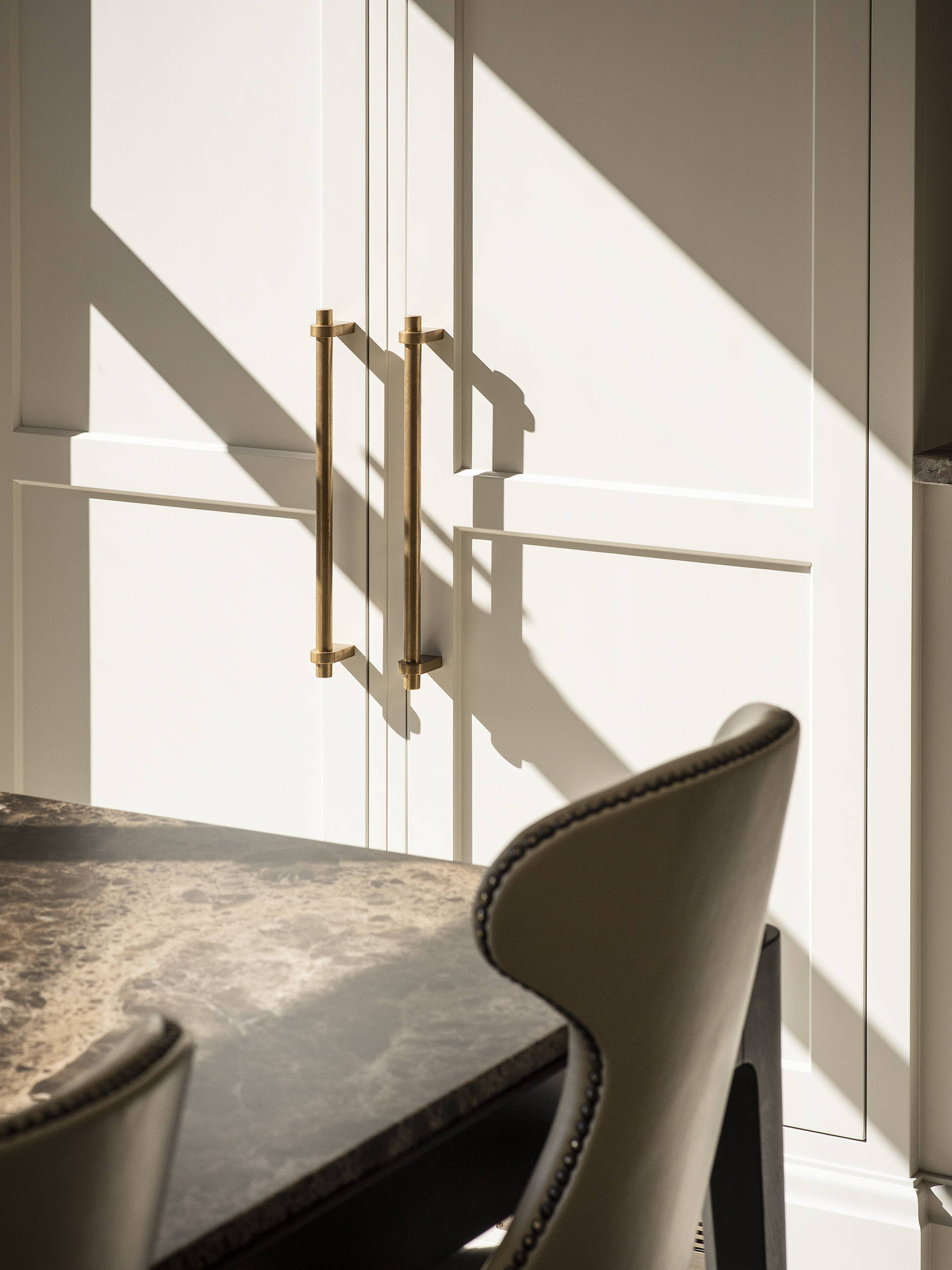 No matter if you opt for a radiant off-white design, choose earthy shades of sand or are tempted by a two-tone look, neutral kitchens are a stylish choice set to stay for the foreseeable.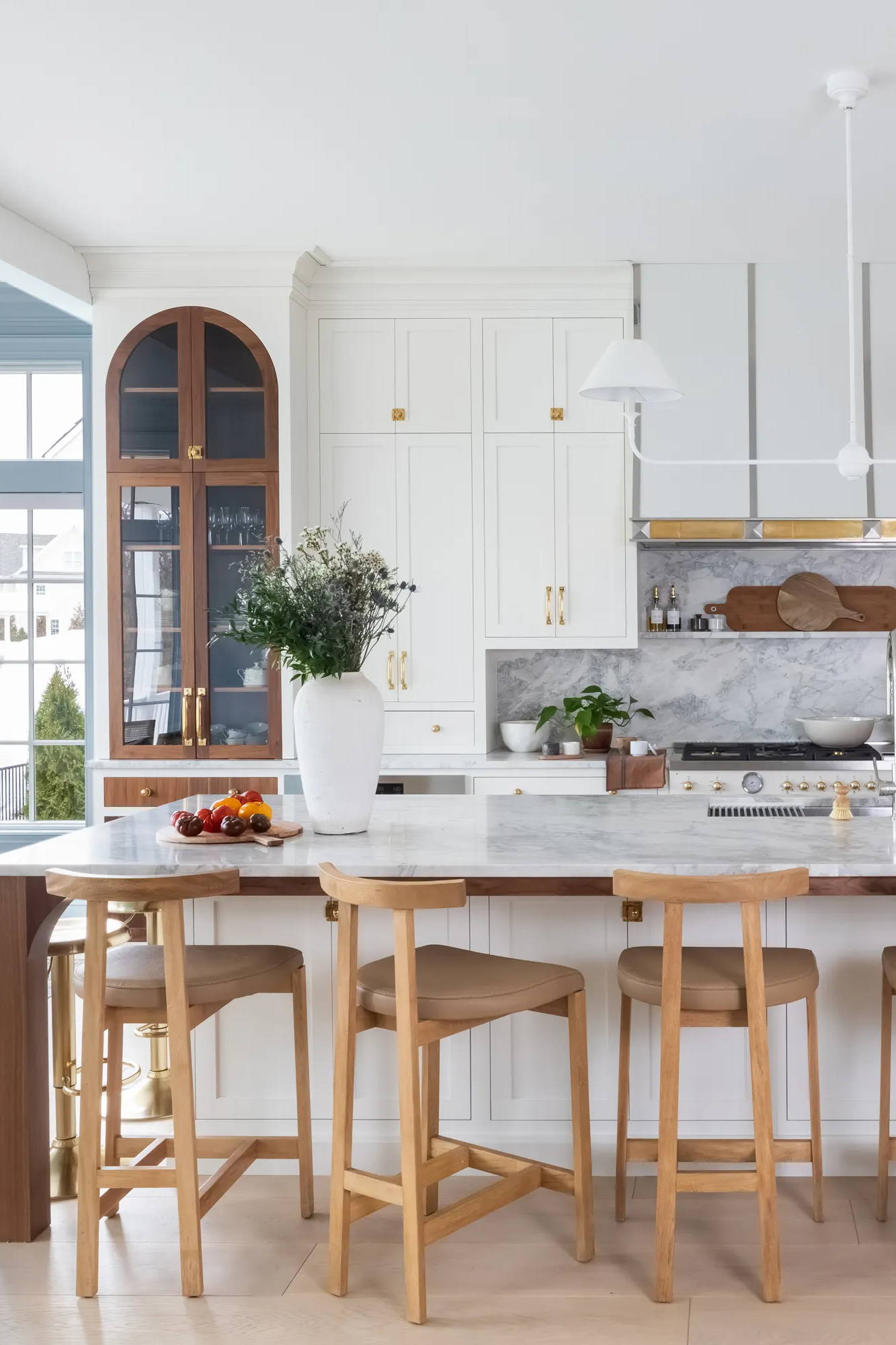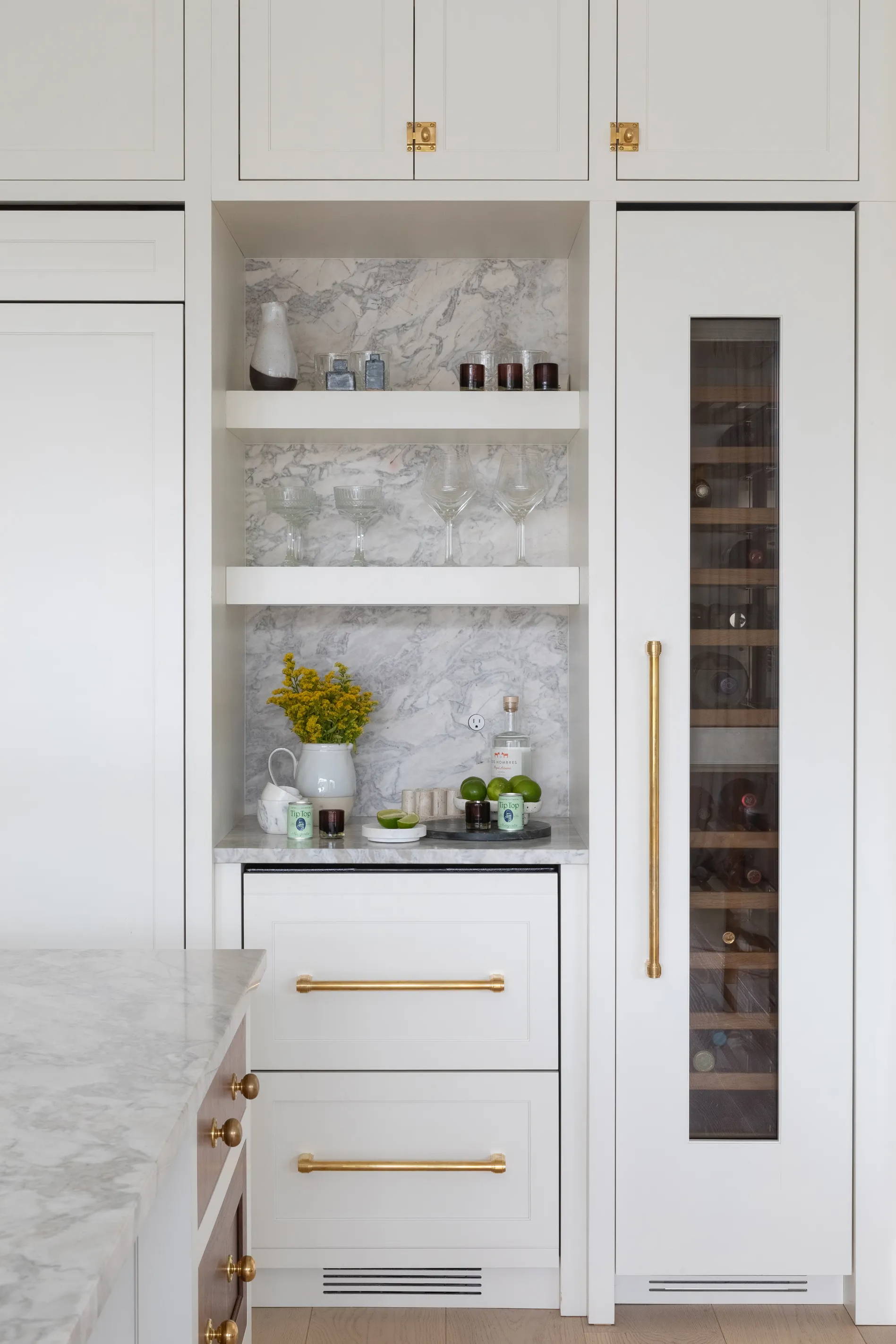 For more neutral kitchen ideas, follow us on Pinterest.