04.09.23
Just like a fine wine, our luxury brass finishes have perfect pairings too. Transforming each piece we create, we asked our designers to share their favourite finish pairings and tips to help make your hardware and interior choices effortless no matter the space you're dressing.

Before sharing 3 of our favourite finish pairings, allow us to share a little more about brass finishes. A brass finish when the raw material is treated to give it a different surface appearance. Finishes range from more traditional tones like burnished brass to contemporary matt black and we're proud to cater to all styles of decor with over X signature finishes to choose from.
Living finish - A living finish is when the brass is unlacquered meaning that the material will naturally oxidise and age over time to reveal a beautiful patina with a lived-in look.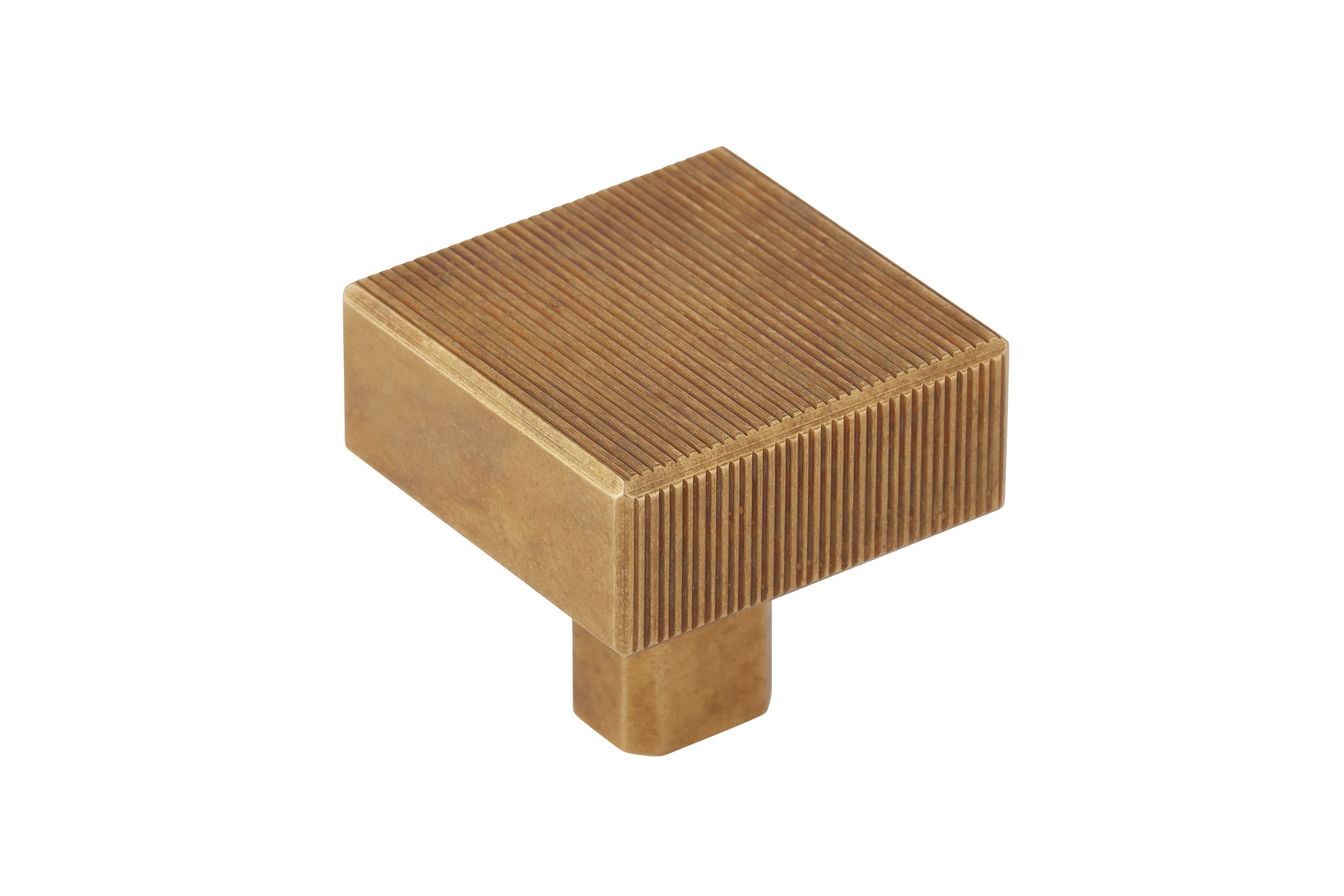 Lacquered finish - A lacquered finish is when the brass is given an organic coating to form a protective layer between the brass and the environment to ensure that oxidisation doesn't occur and the finished look is consistent and doesn't change over time.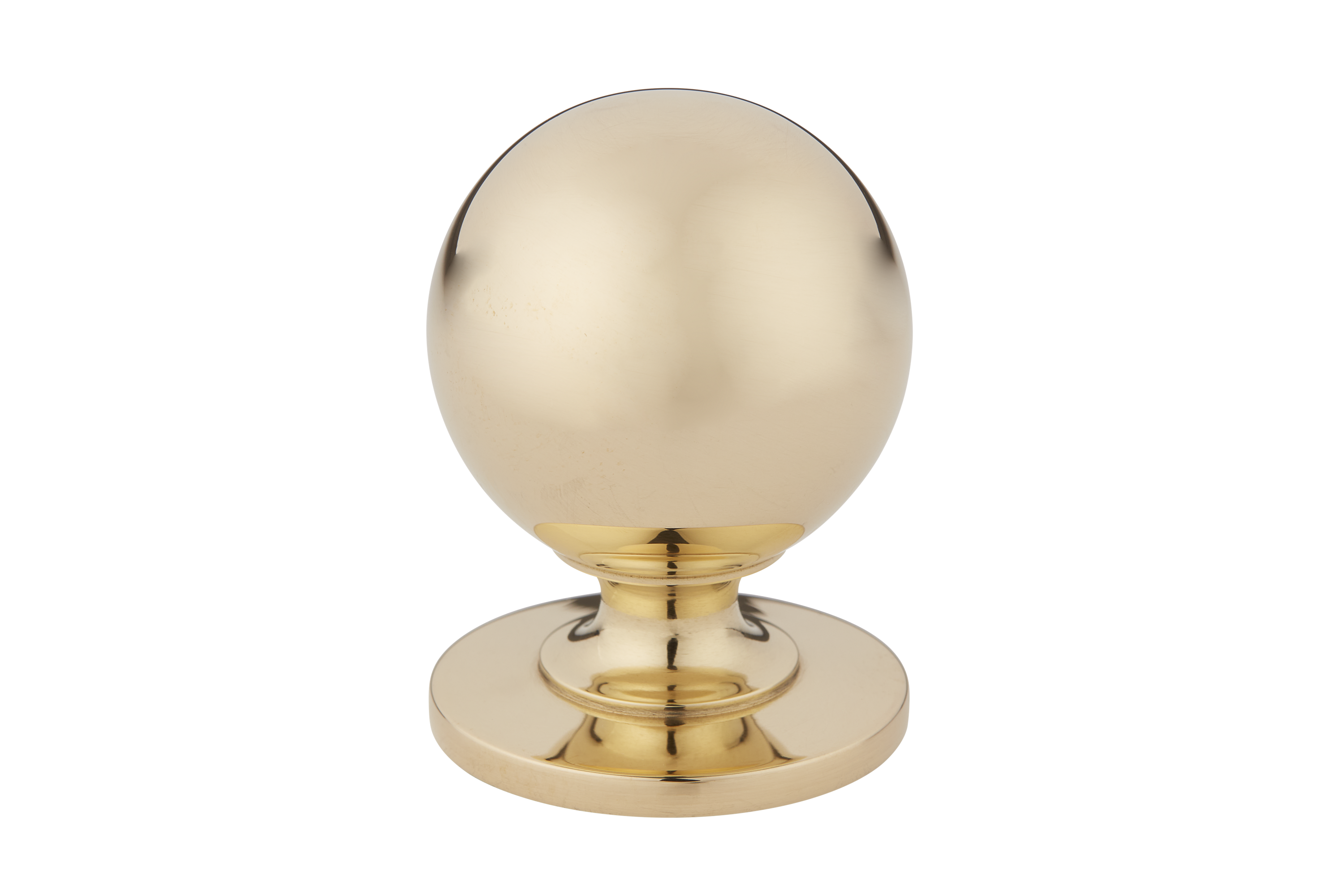 Plated finish - A plated finish is when the brass is coated with either a chrome, nickel or copper finish by submerging the brass in a solution for an extended period of time. Once plated, additional processes are added for the desired effect.
No. 1 Burnished brass, neutrals & marble
Our burnished brass finish is a timeless choice due to the natural oxidation over time. This gradual change in appearance highlights the beauty of brass and adds character to interiors.
Our designers recommend pairing the finish with statement marble and neutral cabinets for a stylish look. In a modern setting, burnished brass brings traditional contrast to glossy surfaces - the aged patina is the perfect juxtaposition. Opting for neutral cabinetry allows the two design elements space to breathe and keeps the aesthetic feeling fresh.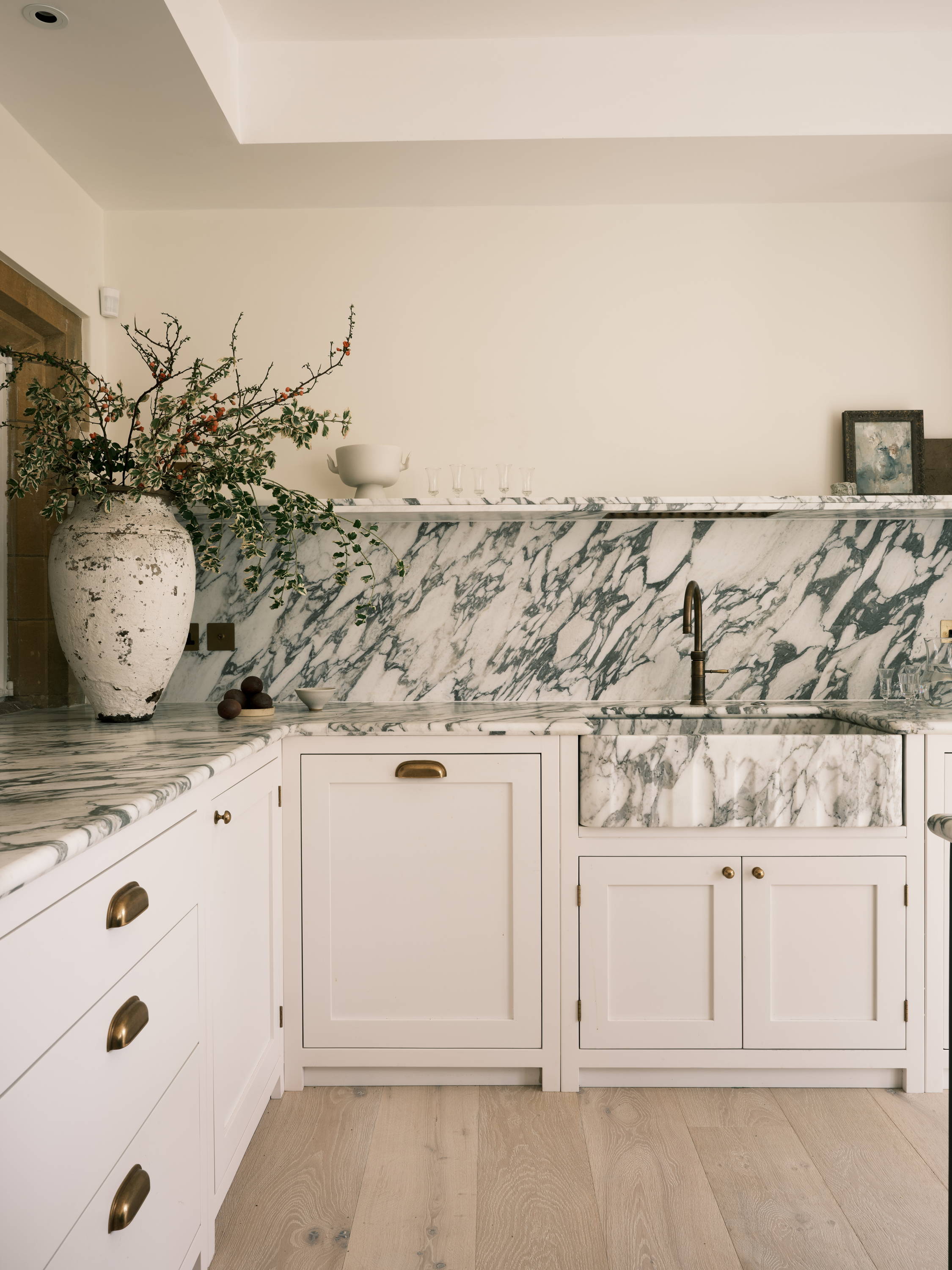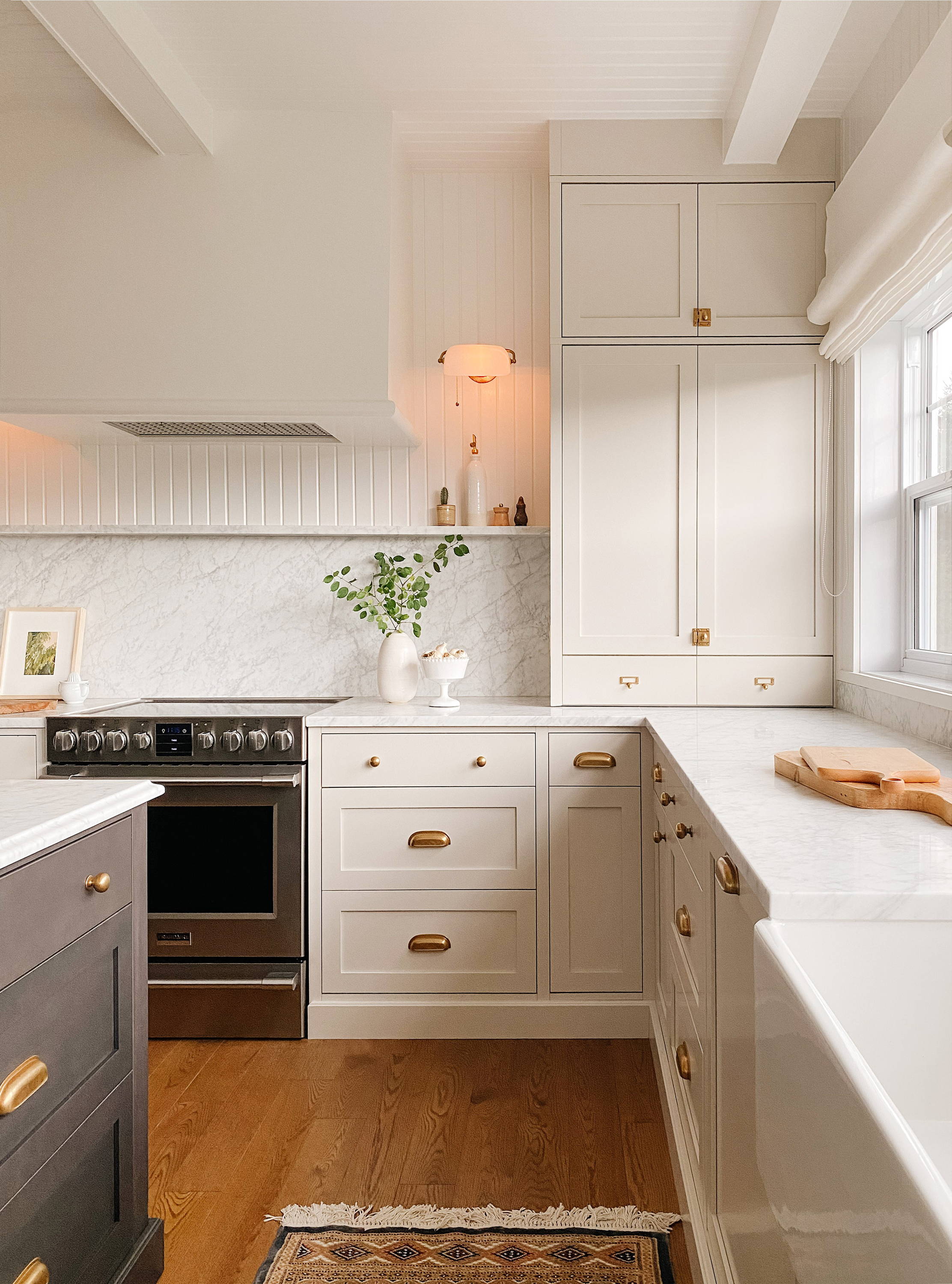 Choose burnished brass for these collections:
Cotswold
Withenshaw
Gaumont
No. 2 Chocolate bronze plate and blush pink
Our chocolate bronze plate finish gives brass an elegant brushed-satin look created by hand-sateening on the lathe. A bright copper plate is then applied before bronzing powder to give a smooth consistent finish with a rich copper undertone.
Our designers recommend pairing the finish with understated pinks to create a warm and welcoming space that instantly feels like home. The comforting chocolate tones offer a classic appeal that suits a variety of spaces.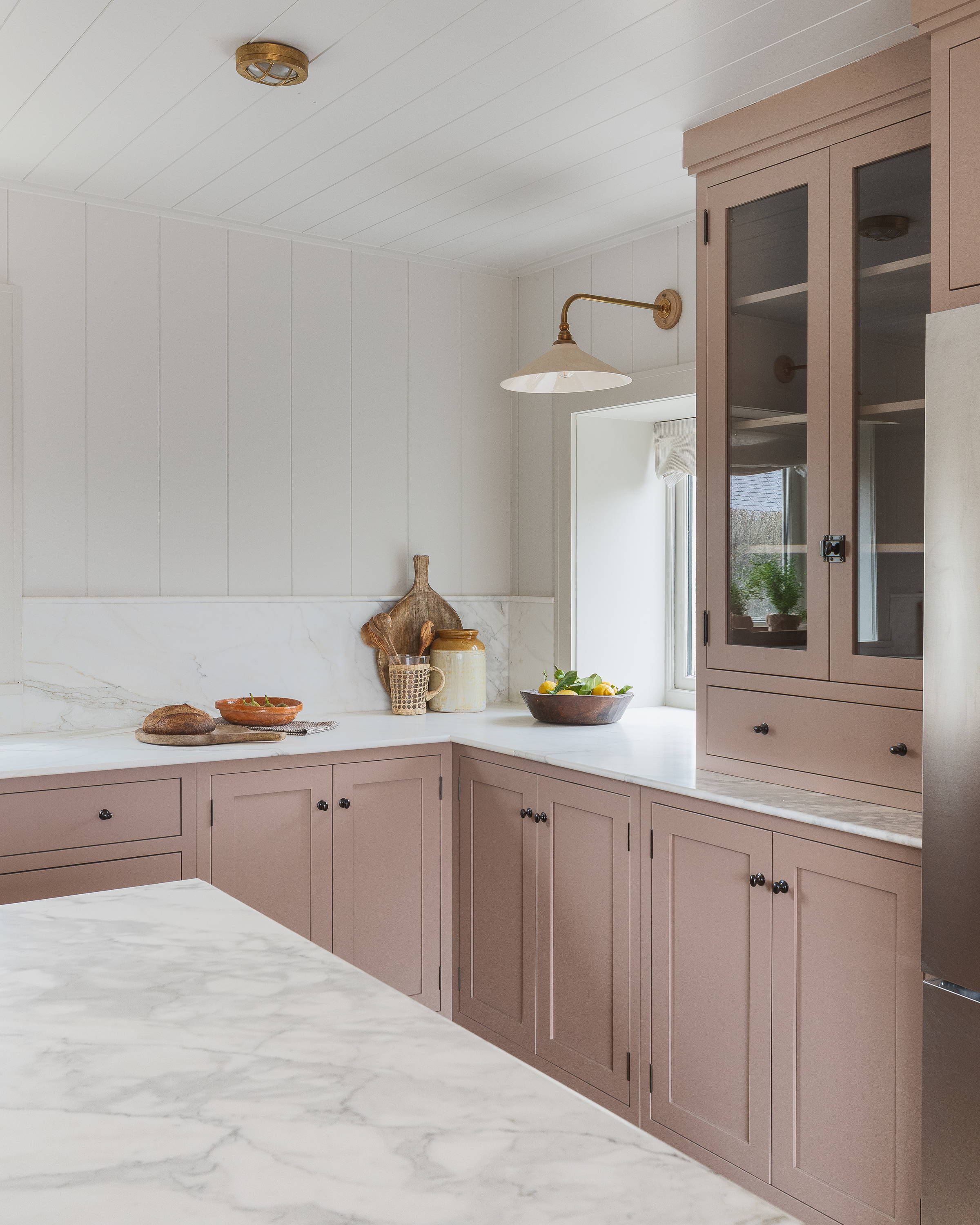 Features our Bakes collection in our chocolate bronzed plate finish. Design by House Nine.
Should pink not be your colour, choose the finish for a bright white palette; the look is much softer than adding black to your interior whilst still creating high contrast in a refined way.
Choose chocolate bronze plate for these collections:
No. 3 Polished brass unlacquered and navy
Our polished brass unlacquered finish is hand polished to achieve a lustrous smooth mirrored finish often favoured in modern interiors.
Our designers recommend pairing the lavish finish with a dark and mysterious backdrop for optimum contrast. These glowing brass additions punctuate the depth of a dark cabinet, think of them as the jewels to your joinery.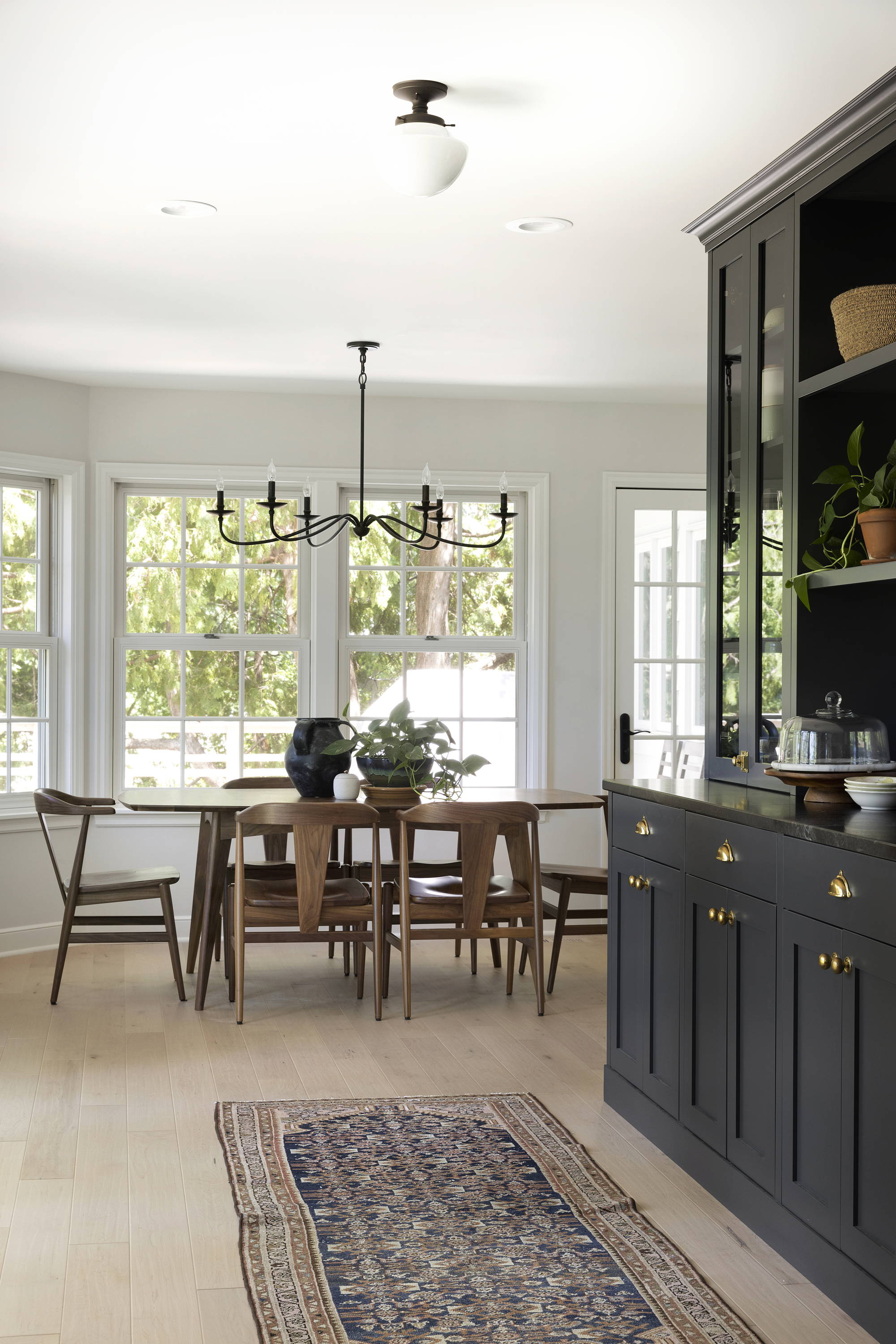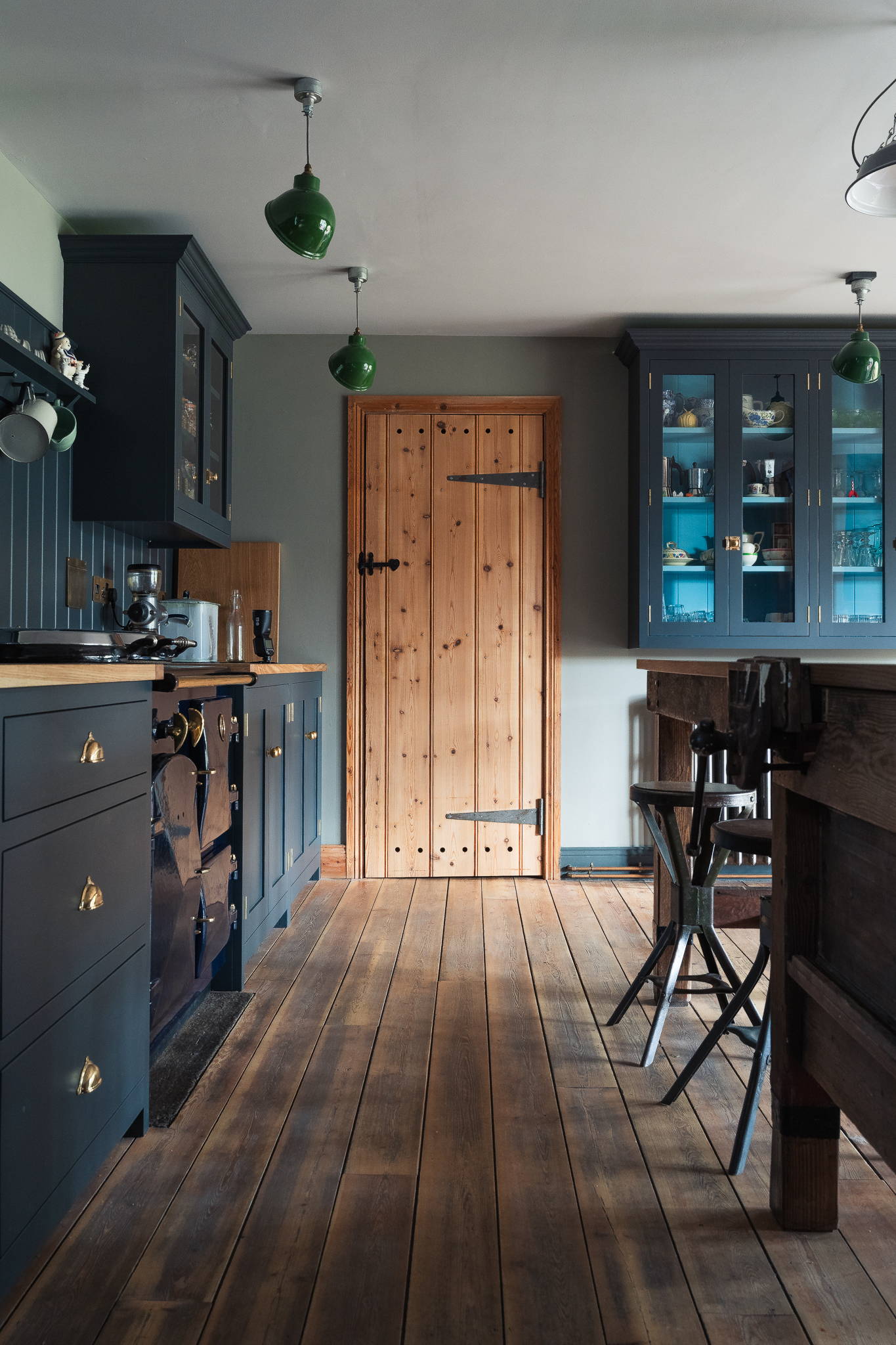 Features our Harold Cotswold collection in our polished brass unlacquered finiish. Design by Tom Leslie.
Choose polished brass unlacquered for these collections:
Cotswold
Aberdovey
Leebank
For those seeking a truly personalised hardware look, look no further than our MIX collection designed around the concept to mix and match your finishes.⁠
⁠Our designers love to pair our matt black lacquered finish with a golden hue like burnished brass or our polished brass unlacquered finish.