17.01.22
For those who favour the less is more look, this month, we're sharing our secrets to styling the perfect pared-back arrangement in our step-by-step guide to minimal shelf styling. There is something incredibly satisfying about a beautifully styled shelf and from the living room to the kitchen, there's no denying minimal shelves are having a moment.
This minimalist look works well in most rooms and so it's no wonder minimal styled shelves are a favourite feature to enhance the look in homes all over. Marrying form and function, the choice of shelf and shelf bracket is just as much a part of the desired aesthetic as the decorative styling itself.
No matter if you're searching for inspiration on how to style a kitchen shelf or need tips for styling a bathroom shelf, explore our guide for minimal shelf styling ideas to bring your own carefully curated vision to life.
Once you have settled upon your blank shelf slate, start by adding your largest and heaviest decorative item to the lowest shelf. This will anchor the rest of the arrangement and so if your shelves sit above a worktop or cabinet, you may choose to use this as the lower shelf. For kitchen shelf styling, items like cake stands or vases work well.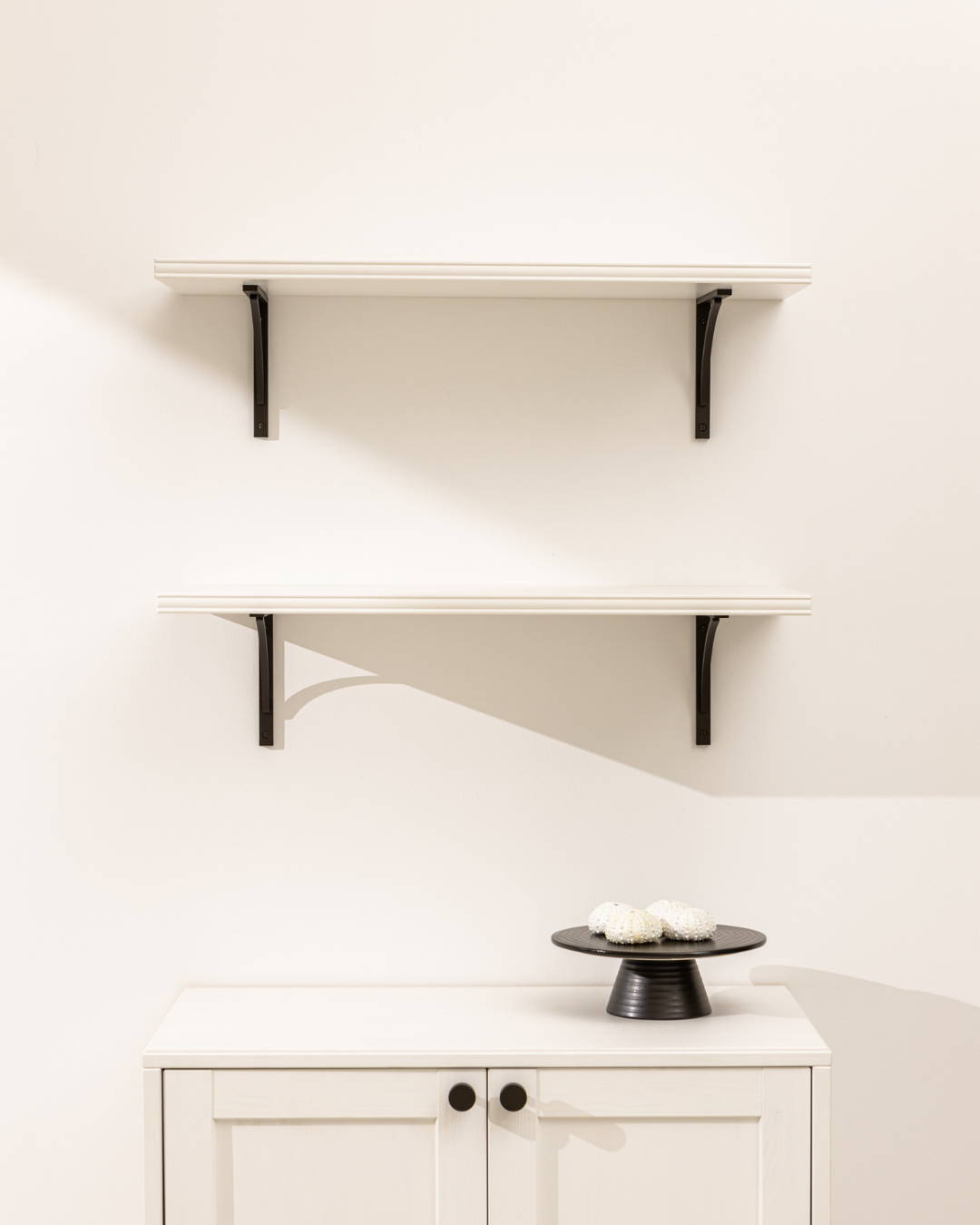 Next, place pieces with significant height and space these evenly to create focal points across your minimal styled shelves. These decorative pieces will naturally draw the eye and so more understated tones in the same gradient are an excellent choice. For living rooms display framed artwork or objects of interest like coral formations and in the bathroom experiment with jars filled with shells.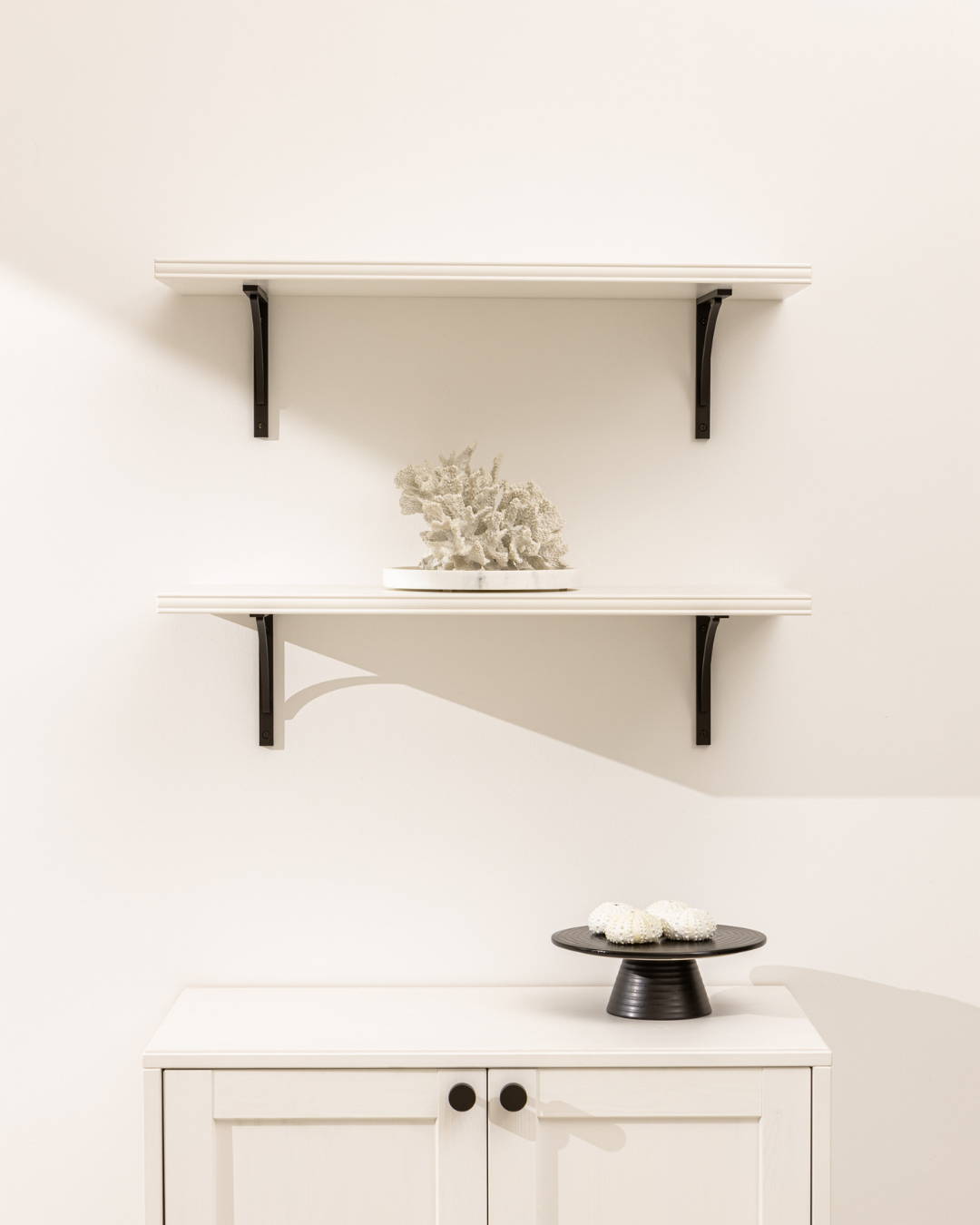 OUR FAVOURITE MINIMAL FINISH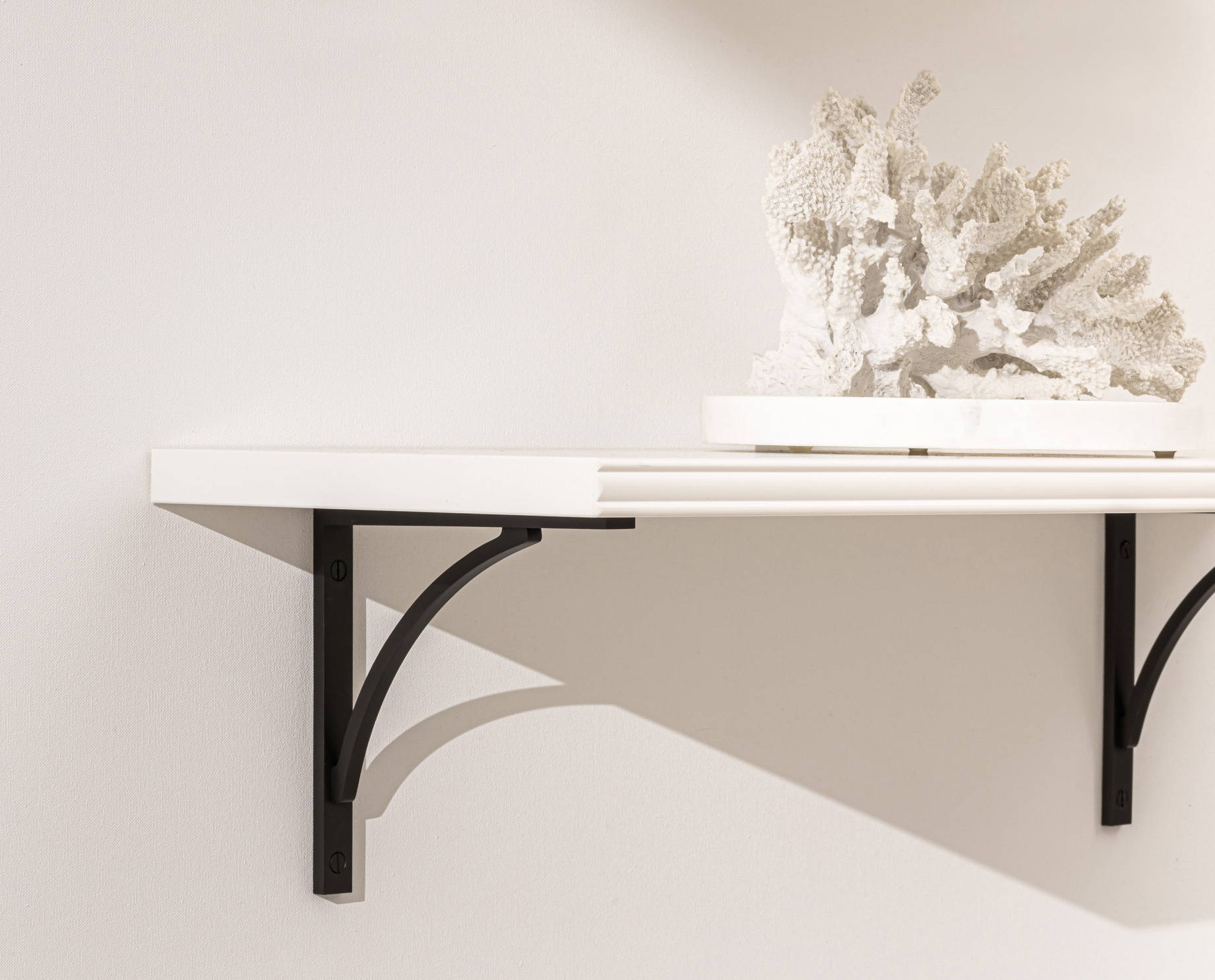 Opt for our matt black finish to enhance your minimal decor. The contemporary finish adds instant definition and works effortlessly to achieve a sleek and streamlined look to our luxury brass shelf brackets. ⁠
Share your minimal shelf styling with us on Instagram @armacmartin