14.07.22
When it comes to luxury interiors, we're proud to have our products featured in some of the most impressive design projects, and so with an endless source of inspiration, we're sharing 5 of our favourite rooms to inspire you to give your home that best dressed look. Right through from the boot room to the bathroom, this is your invitation to make every room beautiful.

Achieve a desirable two-tone kitchen look by drawing on the design of this modern shaker kitchen. Featuring slim white upper cabinetry, the linear appearance is complemented with reeded glass panels, whilst wooden cabinets create contrast at the base. A mix of marble, limestone and granite for the backsplash and counters adds texture, whilst contemporary matt black hardware gives the kitchen a uniform look and ties in seamlessly with the muted island top.
Go beyond simply a place to store boots and outerwear and create the ultimate boot room. A must for modern living, this practical interior centres around essential storage space with bespoke joinery featuring panelled overhead cabinets, a bench alcove with walk hooks and shoe organisers to cover all bases. Channel the less is more design and keep styling to a minimum, allowing the beauty of the build and finishes to capture attention.
Transform your home office into a polished space with style and boost your productivity in the process. This all-wood affair has a soothing natural appeal with an elegant touch; a mirrored wall panel and sconce lights frame the desk area, with authentically arranged shelves arranged reflected in the view. Creating a unique feature, a mirror facing a desk is also an effective way to make a home office appear more spacious.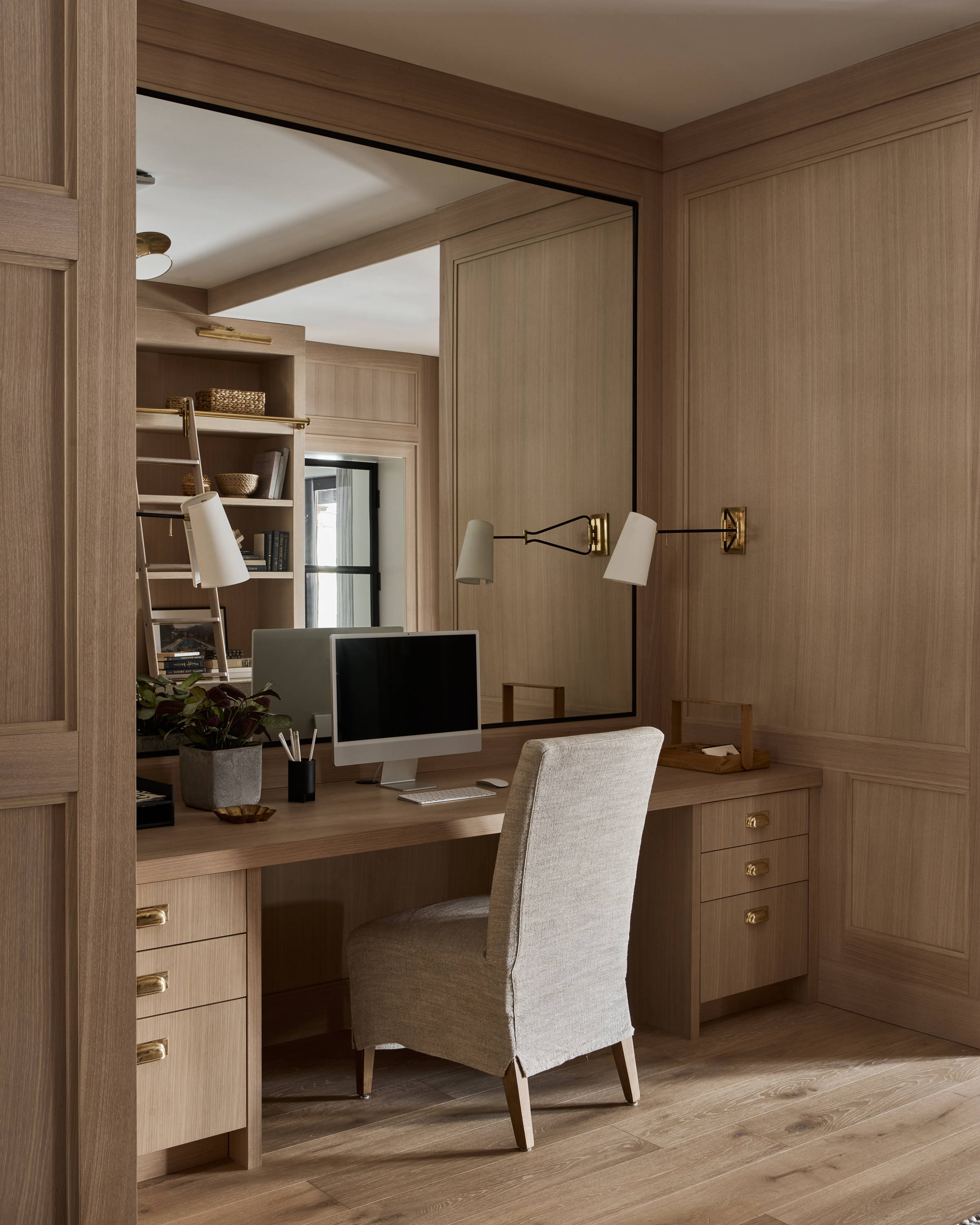 In a world where time moves too quickly, there's something to be said for slowing down to enjoy the ritual of getting ready each day. Enter the dressing room - a place dedicated to just that. Opt for a fresh white palette for a bright and airy feel, choose textured upholstery for softness and let timeless brass accents adorn cabinetry for a sophisticated finish. The addition of a rail and ladder brings character and a functional dimension to the design.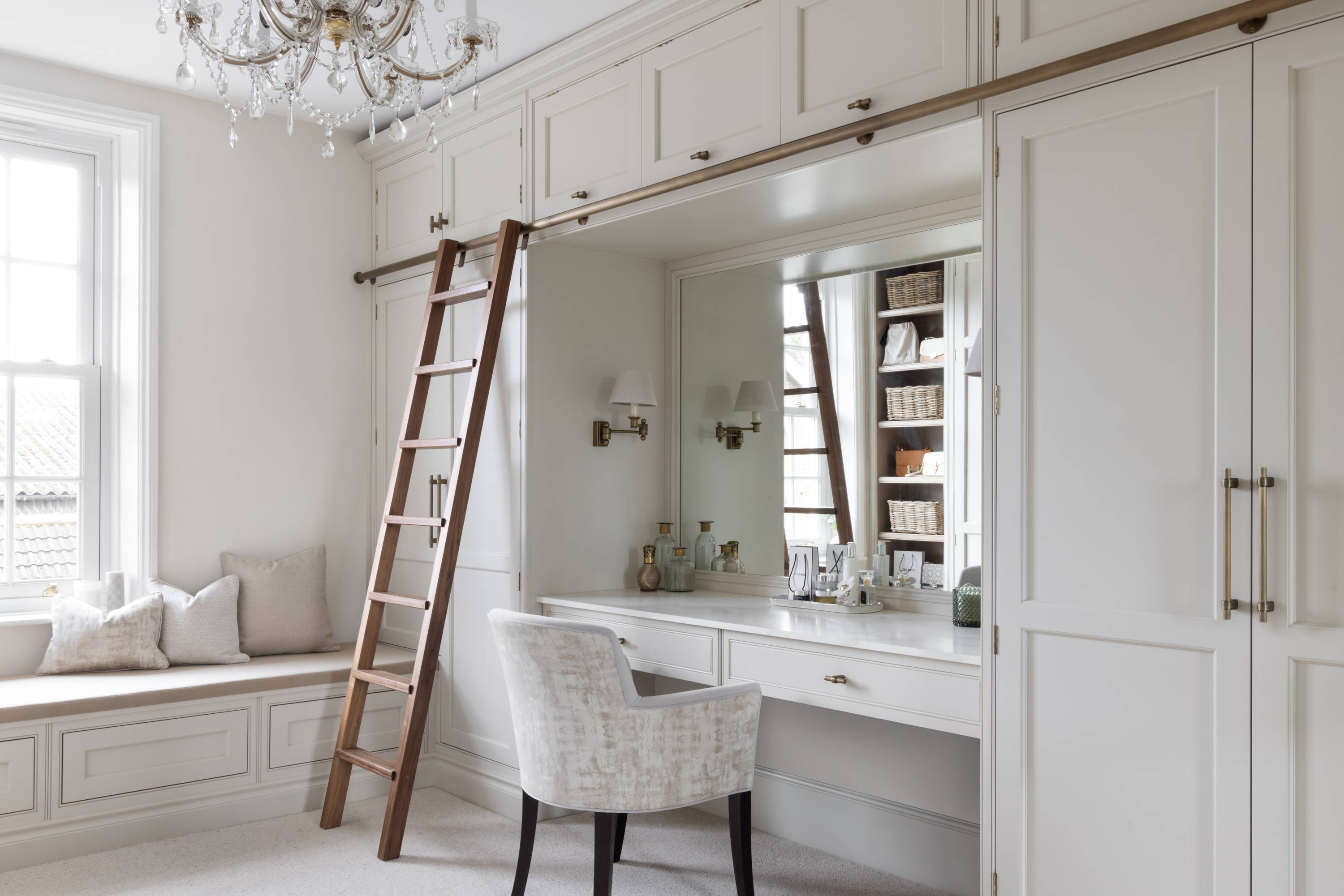 We're calling it for bathrooms that have a modern earth aesthetic - think neutral tones, lavish materials and sculptural elements. Get the look of this impeccable master bath with an oversized mirror to reflect the natural light, fluted front cabinets to create movement in the space and dress with understated brass hardware to add warmth. Details like the cloud ceiling light and mosaic floor create a boutique look and elevate the sanctuary-like feel.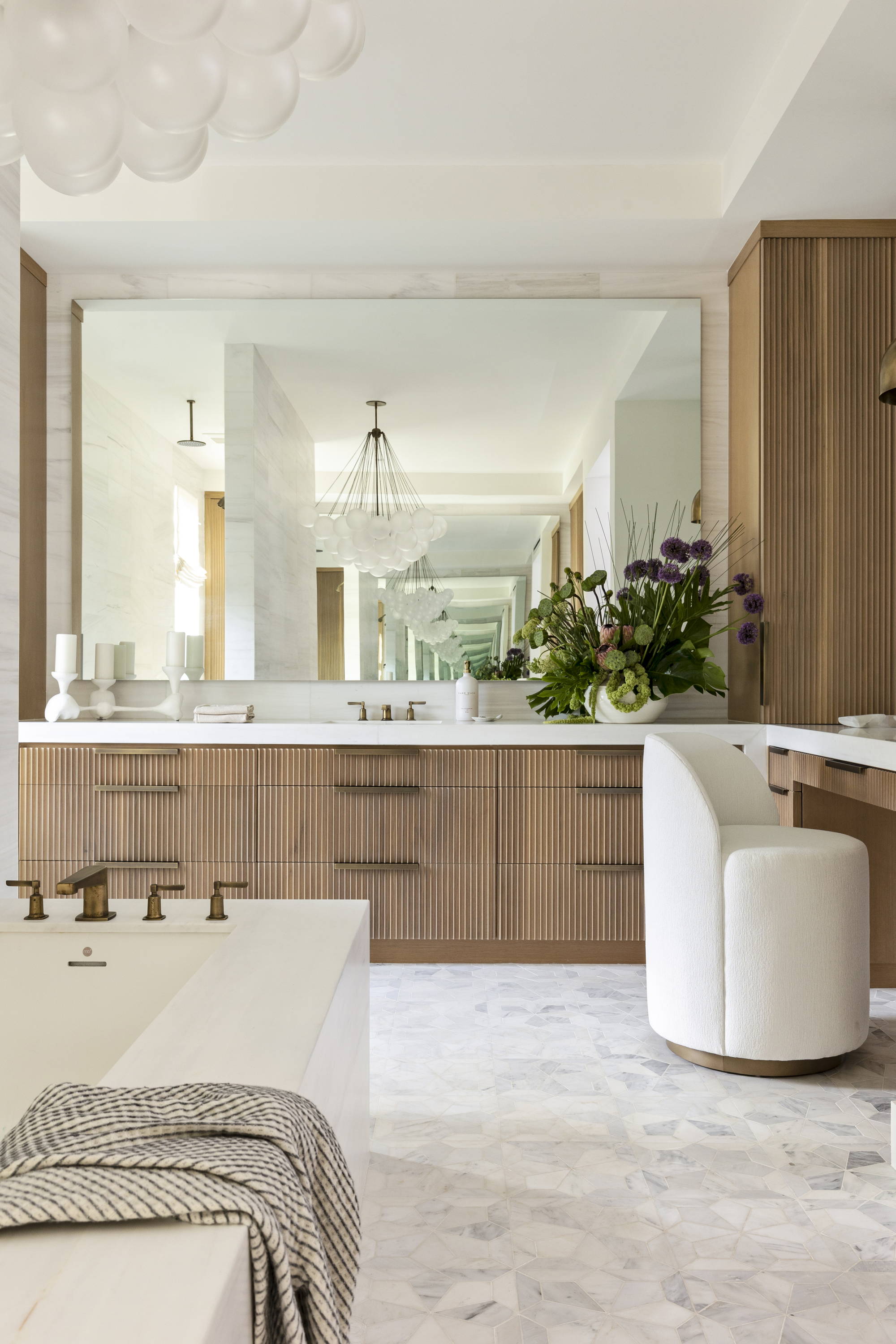 For more luxury interior inspiration, follow us on Instagram.