01.02.22
Brimming with sophisticated style, this Knightsbridge Apartment by interior designer Sophie Paterson is a lesson in how to effortlessly achieve the desirable less is more aesthetic. Sophie and her team renovated the London property, redoing all the architecture, reconfiguring the space and redecorating throughout. Let us show you around a few of our favourite rooms…
Interior Insights: The Lounge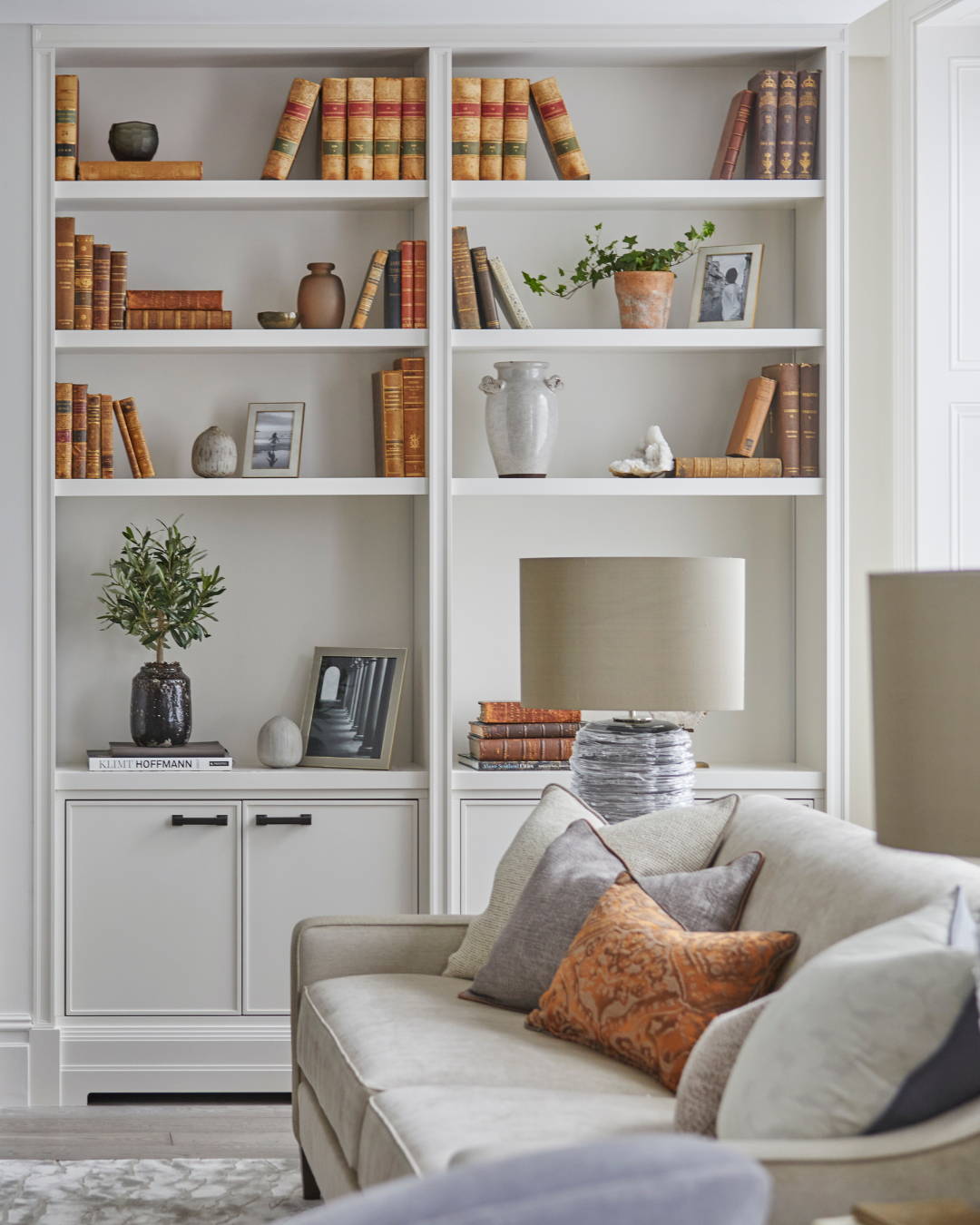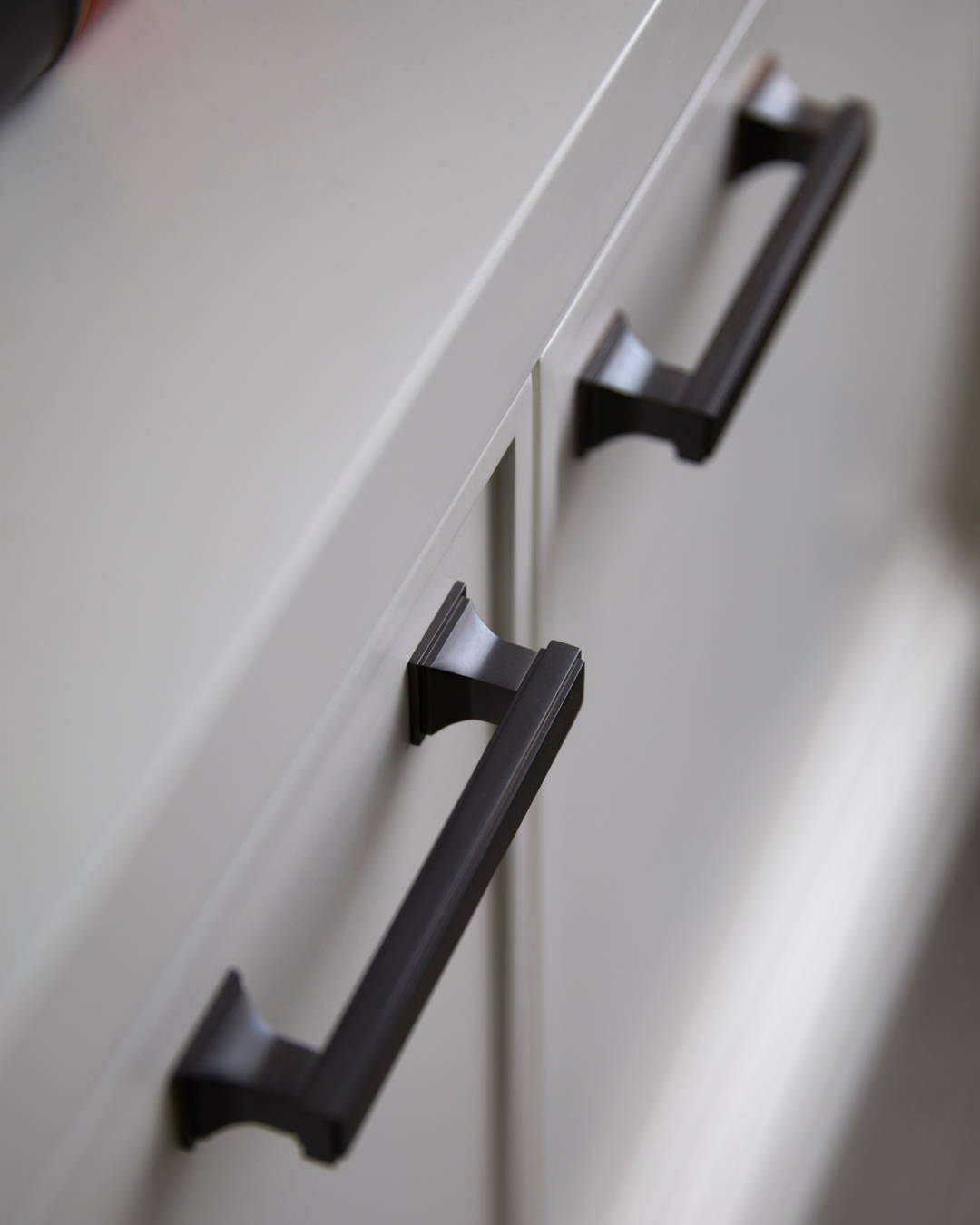 In the lounge, the design is bright and fresh with warmth coming from the decorative objects on the styled shelves. Functional accents like chocolate bronze hardware adorn the bespoke cabinetry whilst also naturally drawing the eye and creating continuity. Sophie notes, 'I love to try and match the metal finishes throughout a room and so all the cabinet handles match the finish of the coffee table frame and the legs on the bench.'
'The living room in this property was the most important room for our client. They love to entertain and our brief was to make the room as sociable as possible so we added lots of seating. It's also really multi-purpose and so the shelves, as well as being a built-in piece of joinery that looks like a bookcase, feature a section that pulls out to become a desk.'
Interior Insights: The Bedrooms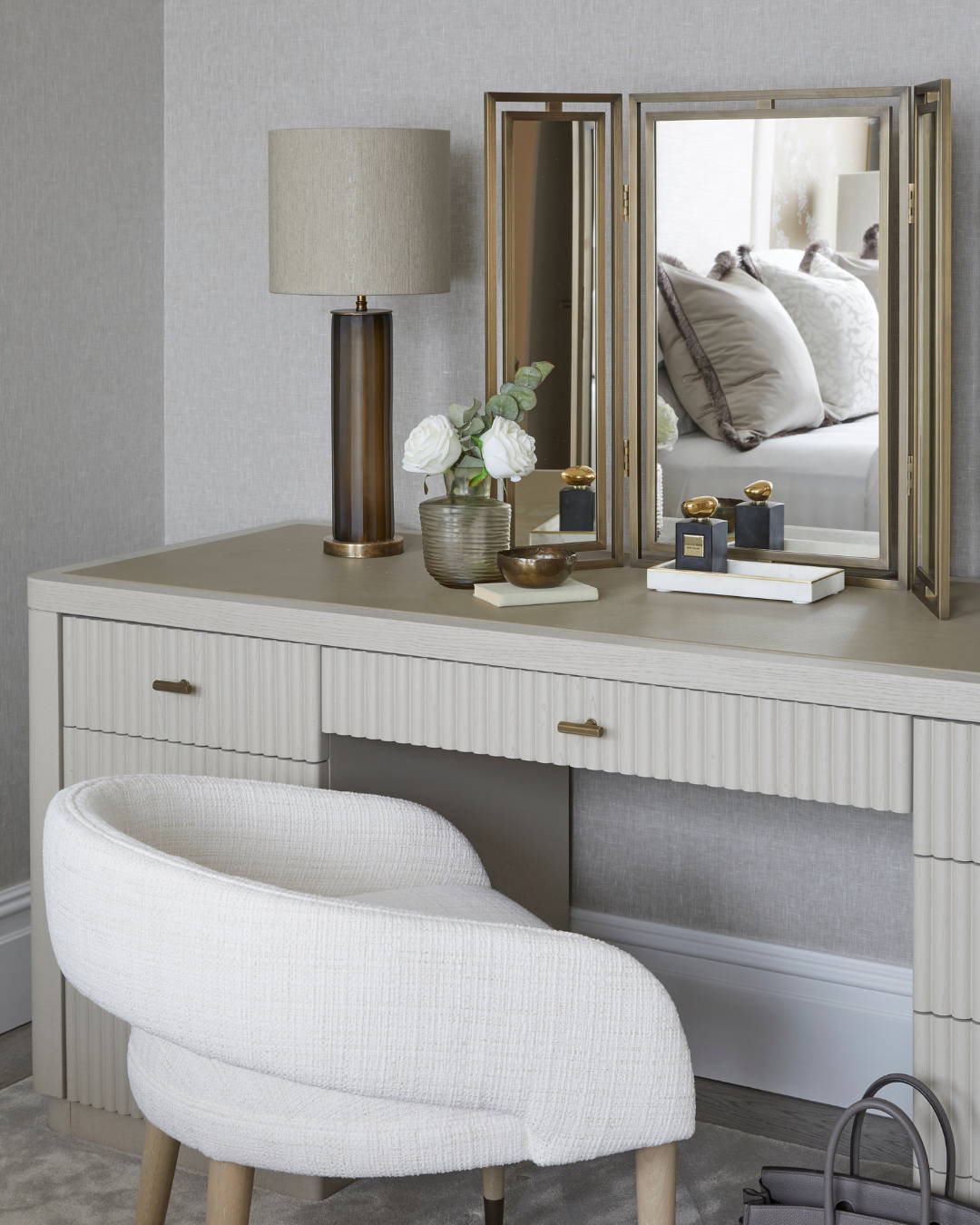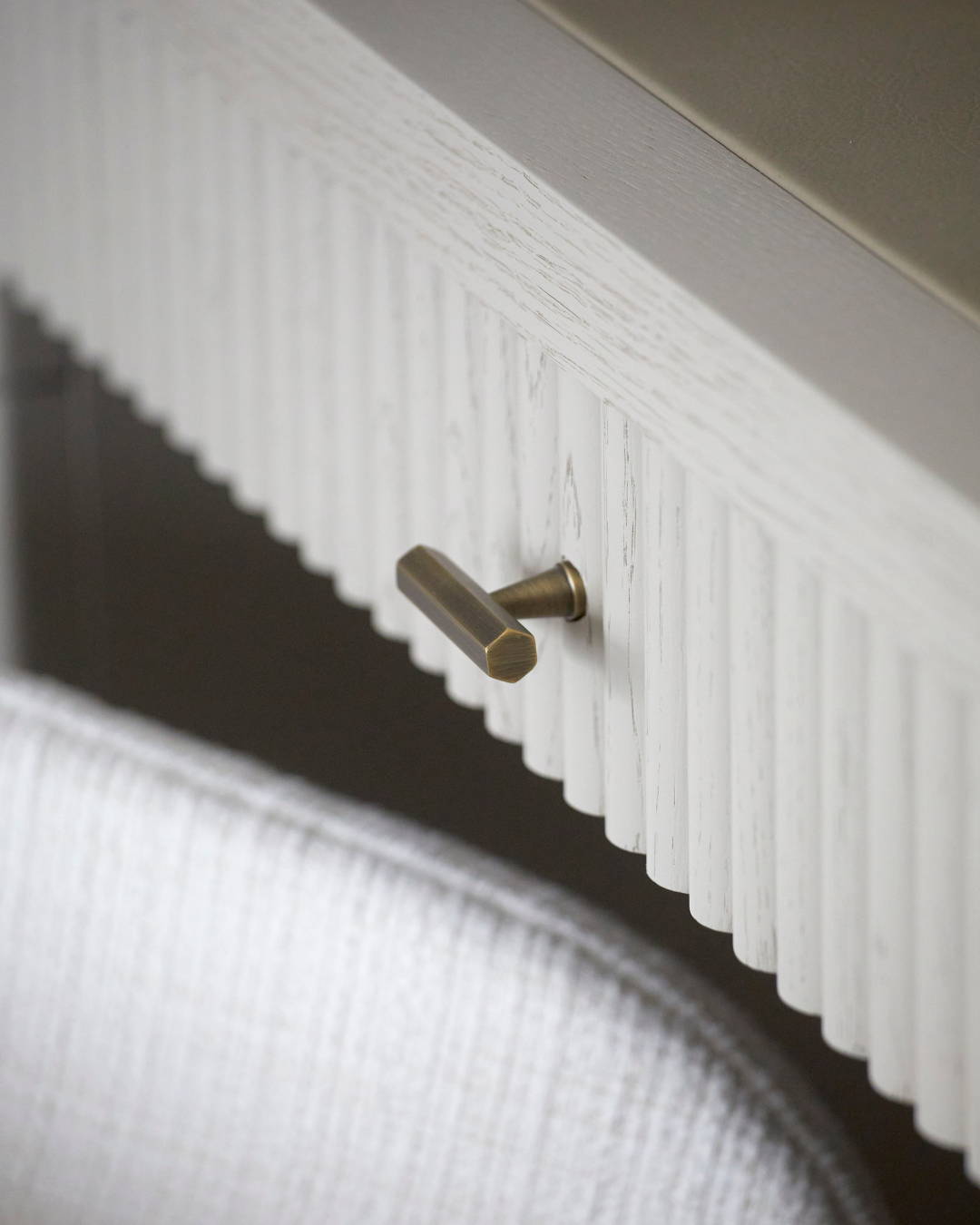 The art of creating an elegant dressing area is one Sophie⁠ has mastered time and time again.⁠ We love how the panels of this luxury brass dressing table mirror from our Claremont collection designed by Sophie, complements the ridged detail of the vanity in the master bedroom.⁠
Sophie shares, 'Nearly all our collections start with me wishing that a particular product was already out there. These mirrors are no exception. For years my team and I searched for a beautiful option for a dressing table mirror and vanity mirror. They were never up to the standards of the other furnishings we used in our interiors and so it was a dream to design these with Armac Martin. We have been using them in lots of projects and our clients love them. It's been really exciting to see so many other designers and also homeowners order them and to see them styled in their new homes.'
Sophie's top tip when designing a dressing area is to place the sockets above the table behind the mirror.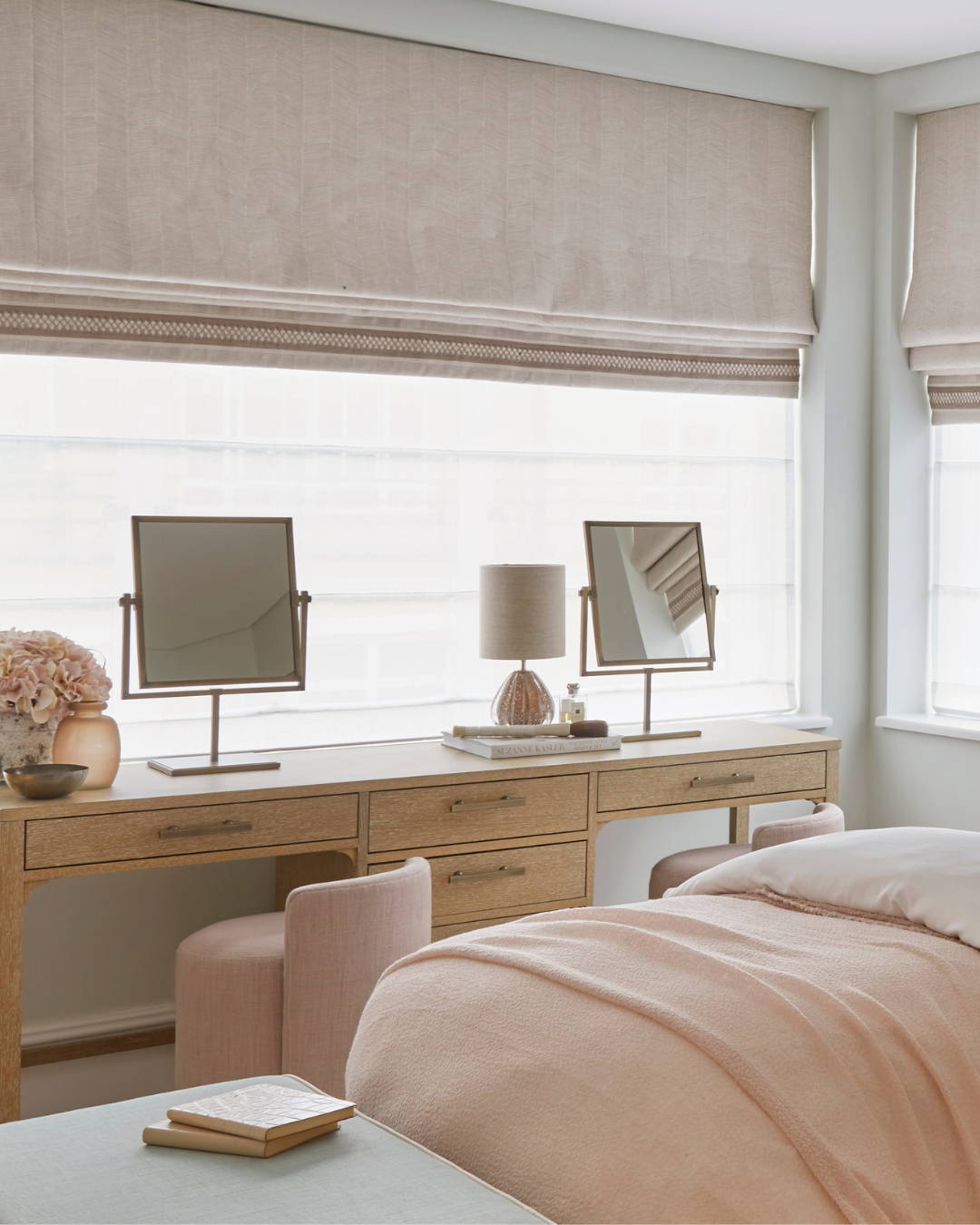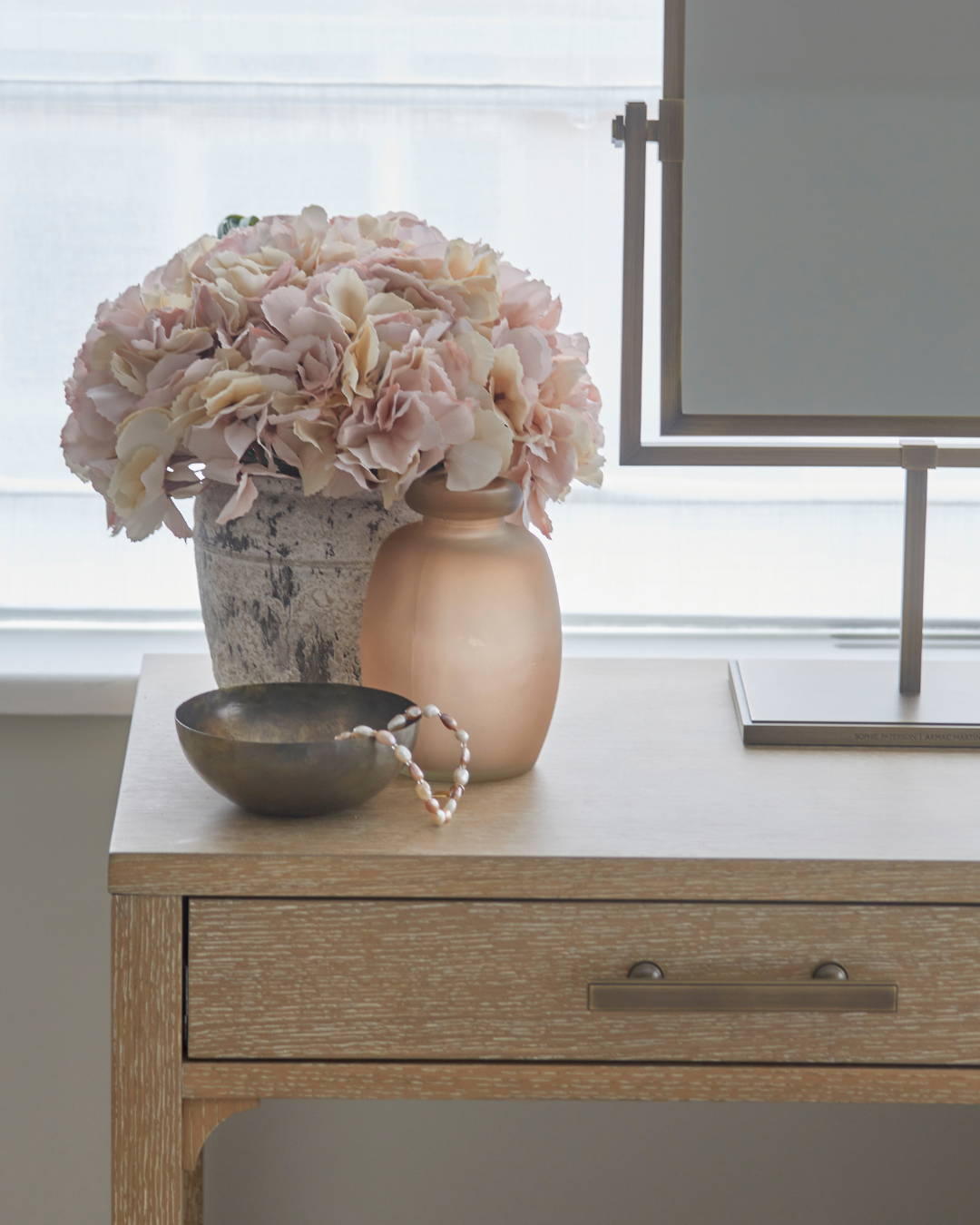 Showcasing another of the luxury brass dressing table mirrors from our Claremont collection designed by Sophie, this feminine girls bedroom pairs antique brass accents with soft tones of blush and pistachio on the walls to create a truly serene setting.
'The daughter's bedroom is a beautiful, fresh space. We wanted to create a room that didn't feel overly girly and would grow with the girls.'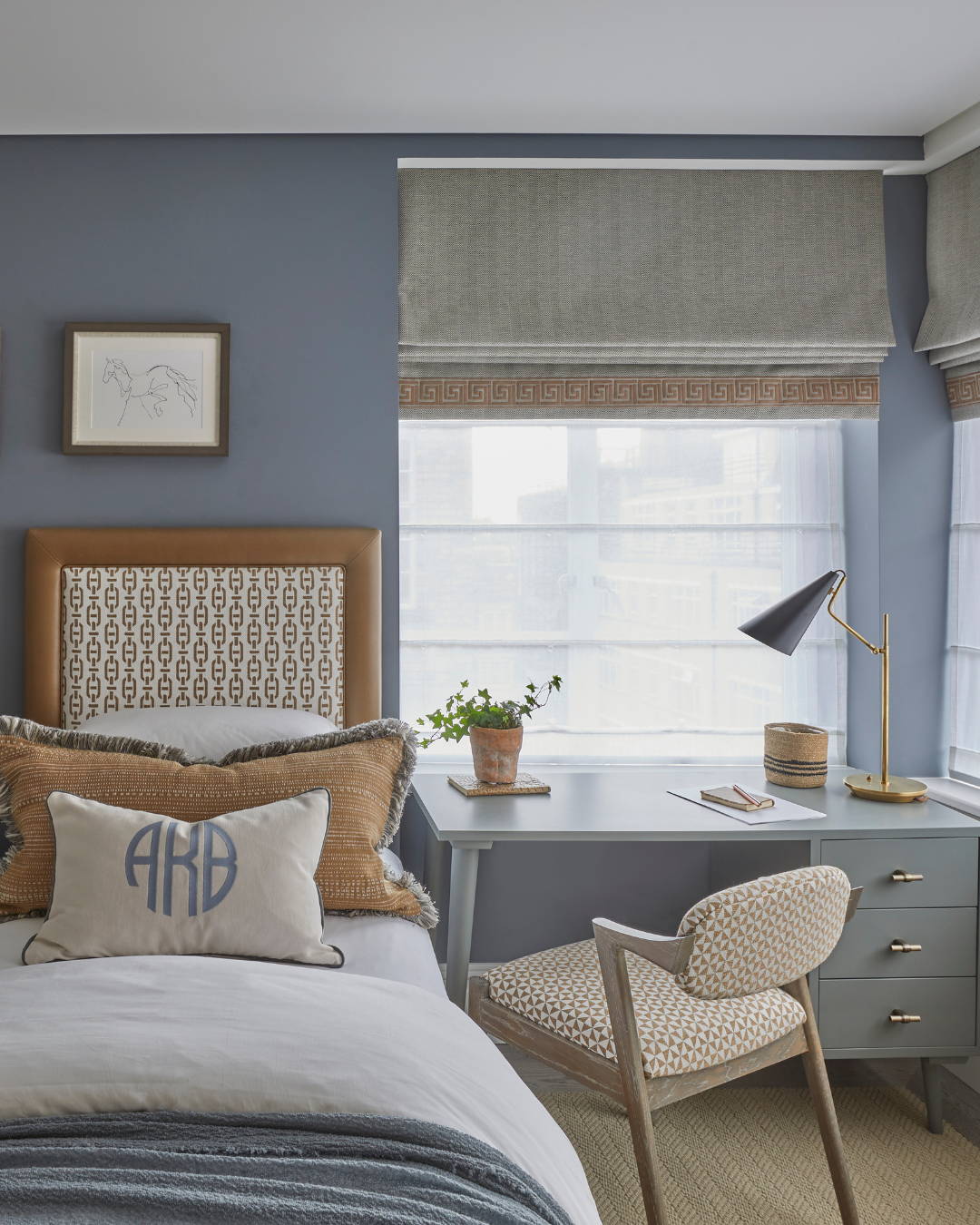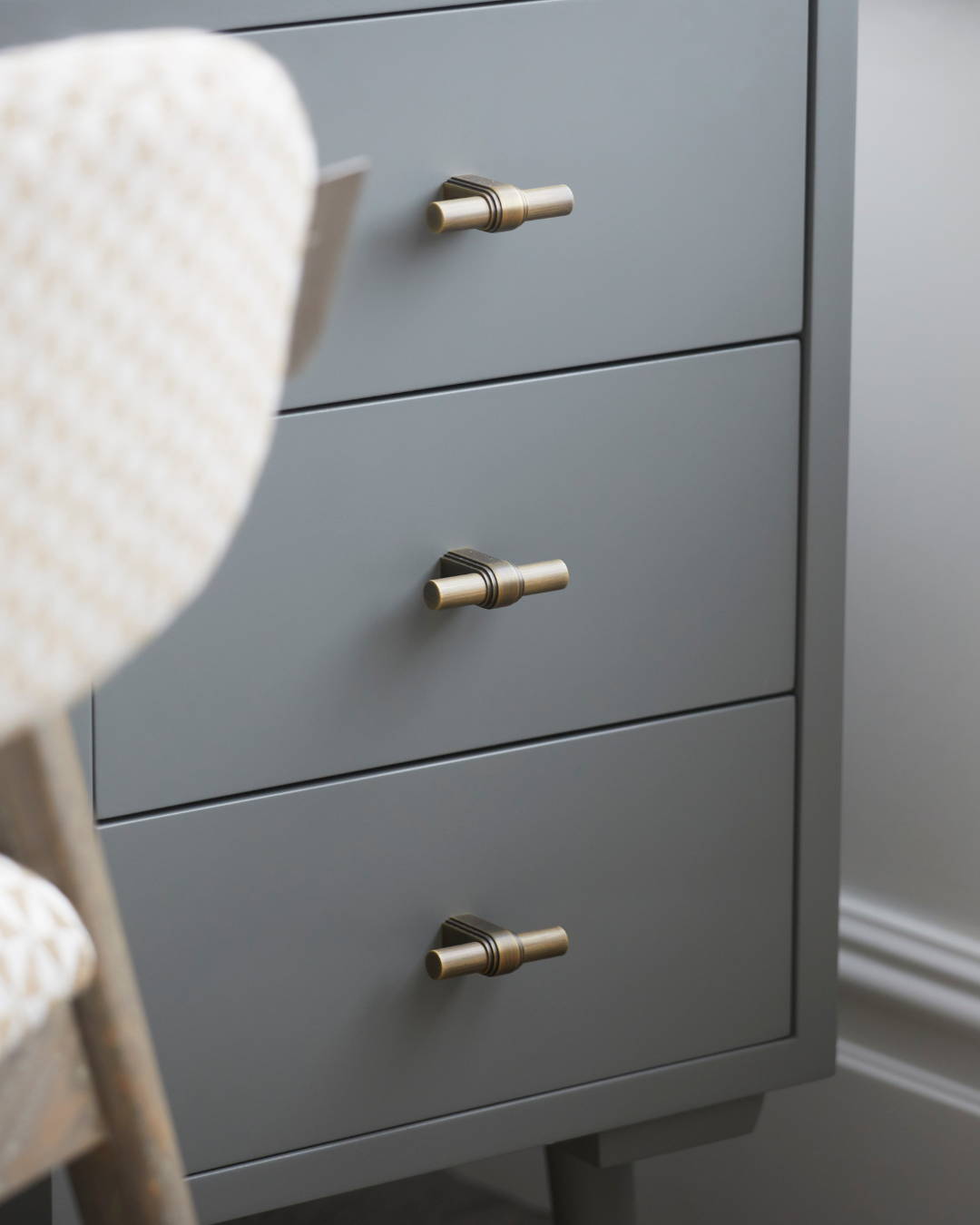 We adore this contemporary classic bedroom. The duo of dusty blue and tan works beautifully together and from the equestrian elements displayed in the artwork and fabrics to the trim on the blinds, it's this attention to detail that gives the room character.⁠
'The boys bedroom was a really fun room to design, we went for an equestrian theme with a kind of preppy slant - it gives it a cool, playful vibe and the dusty blue sets off the tan colour really nicely.'
Interior Insights: The Bathroom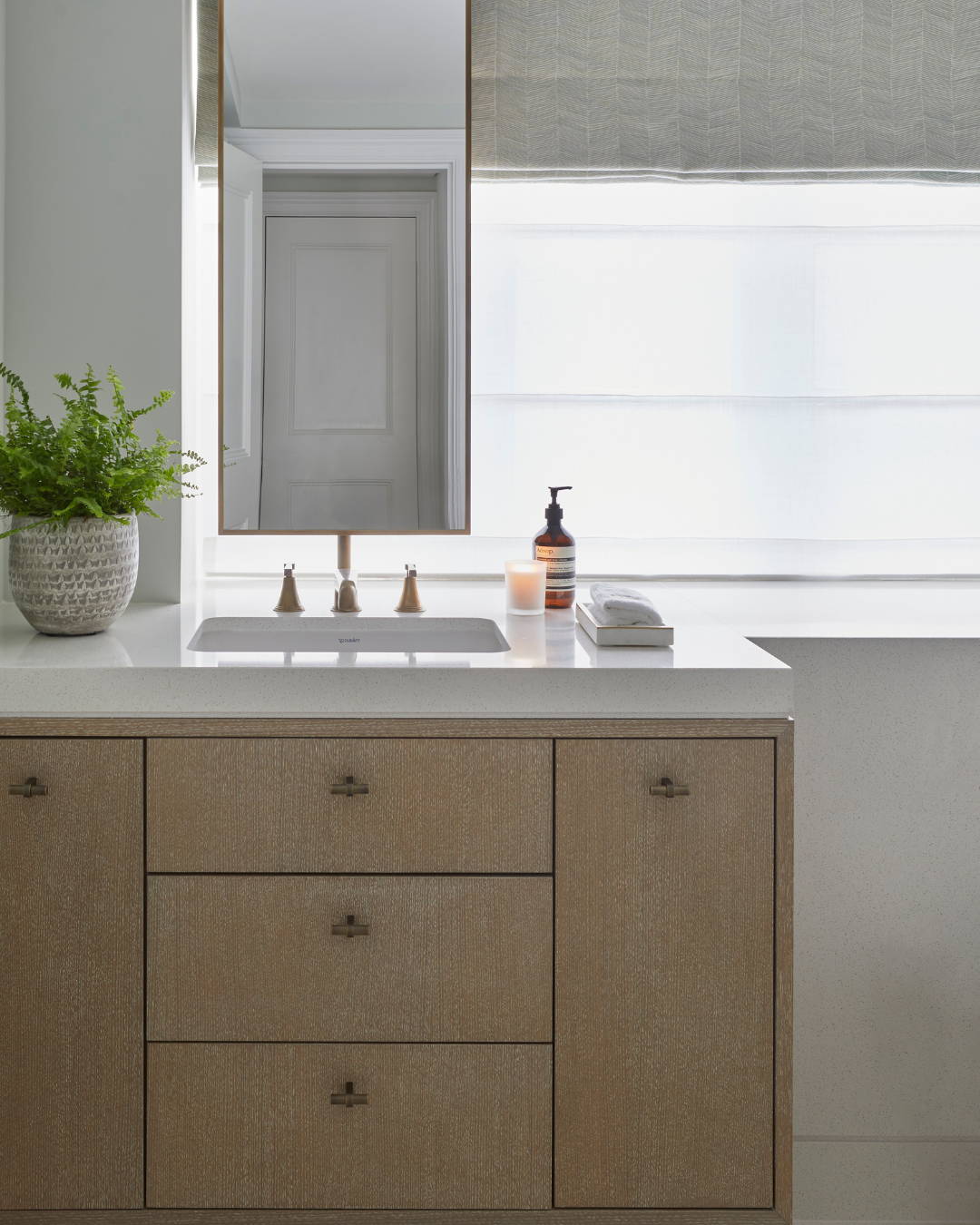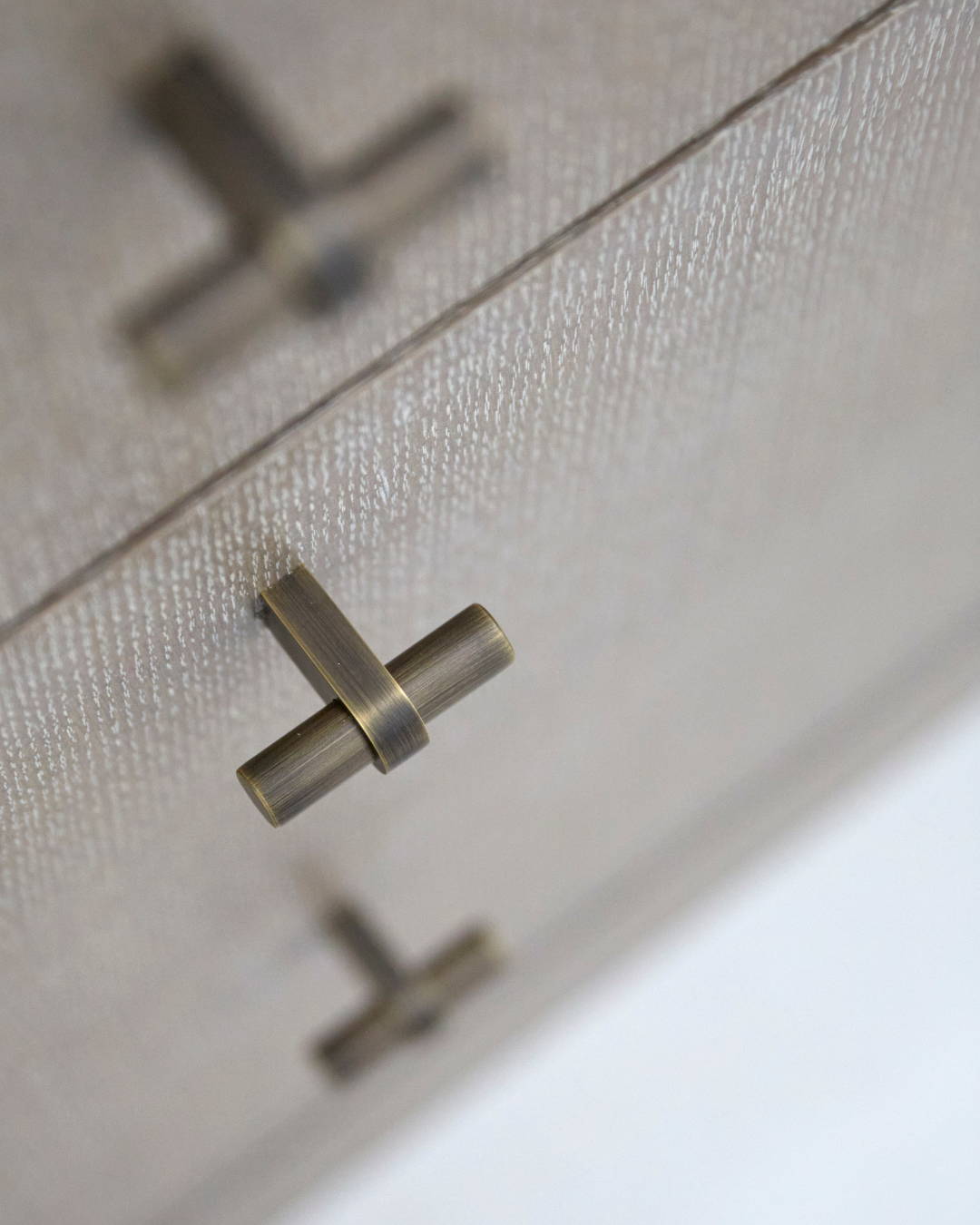 This en-suite bathroom is a timeless tranquil affair. Think understated elegance - a look that epitomises Sophie's signature interior style. The focal point is the vanity, with a bespoke mirror drawing the eye. The mirror is innovatively placed on a pivot so you can move the piece to make the most of the natural light from the window.
Luxury brass cabinet handles match the mirror beautifully to give the sink area a sleek look. Echo this design by choosing a neutral palette and focusing on the finishes and textures of the space.⁠
To discover our collection of luxury brass mirrors designed by Sophie, click here.