17.01.23
Inspired by one of nature's most iconic forms, it's time to embrace the beauty of bamboo with Grove, a refined collection of luxury brass bamboo hardware, designed in collaboration with British interior designer, Sophie Paterson.

Following the success of our luxury brass mirrors range with Sophie last spring, we're thrilled to have teamed up once again to create our captivating new collection, Grove.
Favoured for its innate durability, distinctive appearance and renewable prospects, Grove draws inspiration from the bamboo plant - an enduring symbol of strength that has been inspiring design and style throughout history, apparent in an array of pieces from jewellery and textiles to furniture and ceramics.
Sophie shares, "I love the concept stage of developing a new collection when I get to think of designs I wish existed. Bamboo is such a timeless shape and since Princess Diana wore a Gucci bamboo handle bag in the 90s, I've loved its use in fashion and always wanted to bring that to my interiors."
Designed to honour the organic beauty of bamboo, the collection is defined by elegant silhouettes and a tactile feel to elevate timeless interiors.
Sophie notes, 'The natural shape of bamboo works so beautifully at softening joinery - we have already specified the collection for two kitchen designs we have done in Oman and Bahrain."
Presenting a sophisticated choice for dressing rooms, primary bedrooms and kitchens alike, Grove blends seamlessly into a number of luxury settings and is available in our portfolio of signature brass finishes, including Sophie's favourite, satin antique satin lacquered.
Grove features a set of exquisitely crafted bamboo-style hardware, including cabinet pulls, t-bars and knobs, all made sustainably in England from the finest solid brass.
Grove Bamboo Cabinet Handle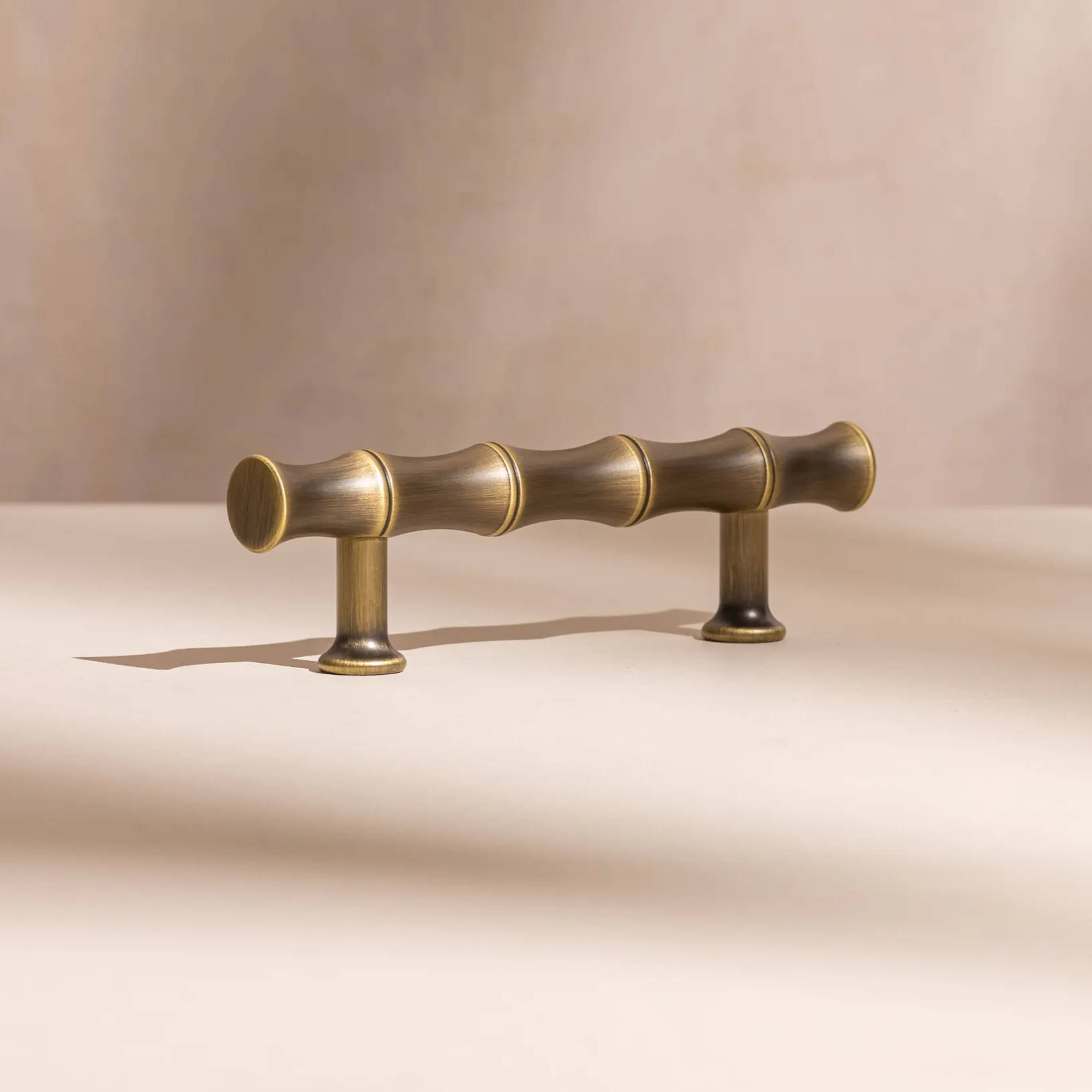 Available in sizes: 96 / 128 / 160 / 224 / 288 / 384 / 608 (mm)
Grove Bamboo T-Bar Cabinet Handle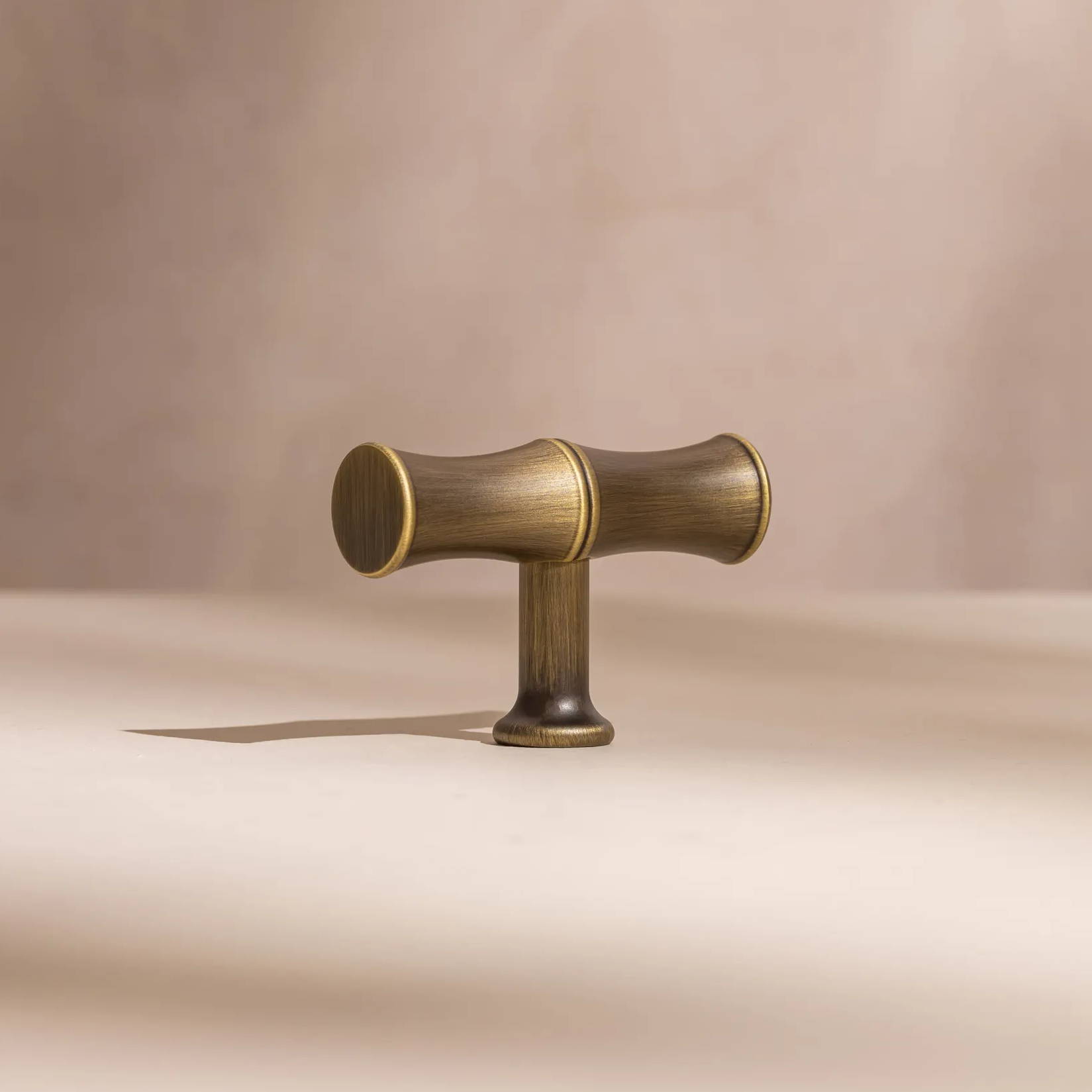 Grove Bamboo Cabinet Knob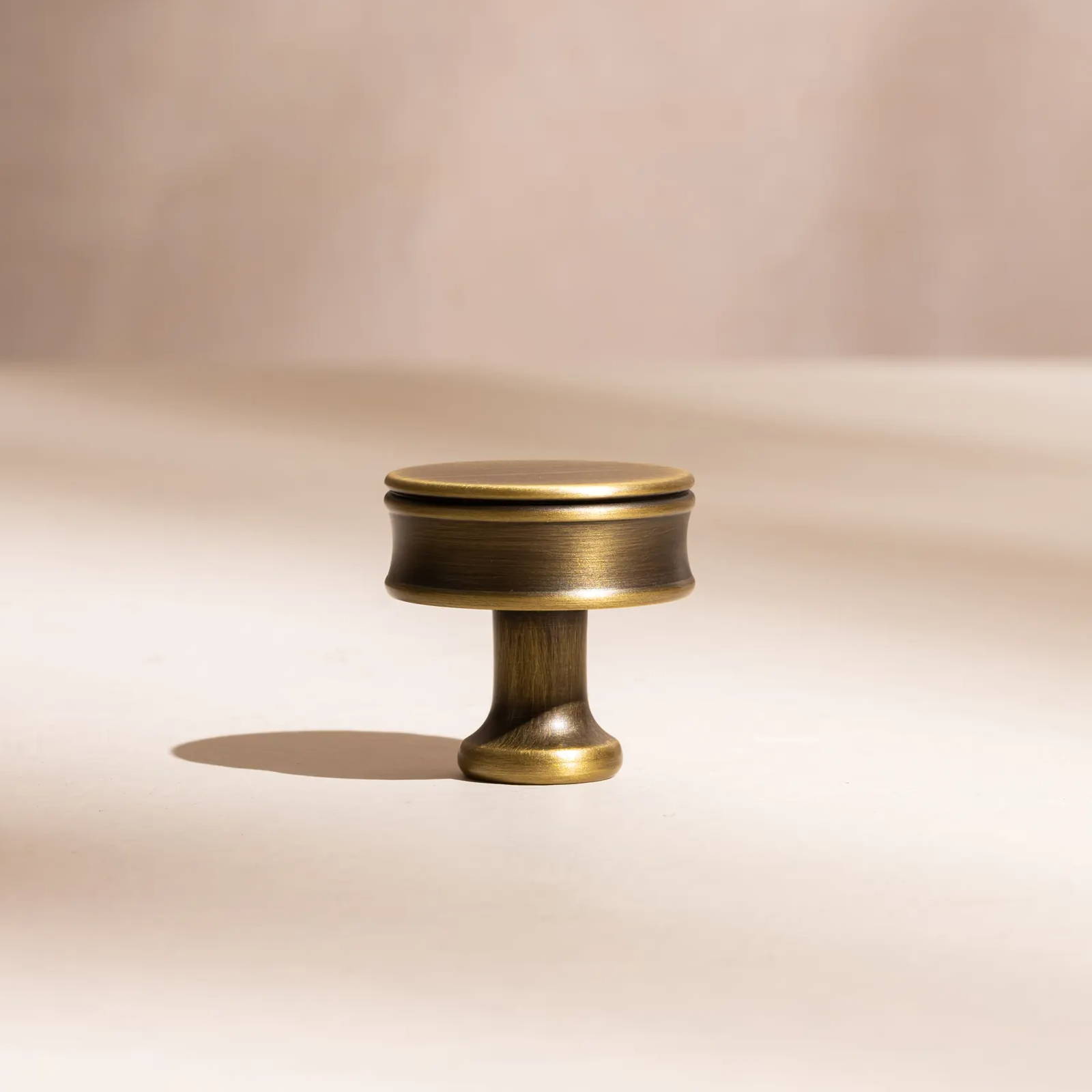 Available in sizes: 25 / 32 / 38 (mm)
Grove is available to order online now.