01.06.22
From sharing our two-tone kitchen cabinet tips to some of our favourite two-tone kitchen inspiration, get set to fall for the look as we explore this sought-after kitchen trend.
If you ever find yourself coveting two colour choices in the kitchen, we have a stylish solution - enter two-tone kitchen cabinets, a trend currently driving the design in the heart of the home. Once upon a time, kitchens were an all-matching affair with cabinets following the same colour throughout, but not anymore.
Tips for two-tone kitchen cabinets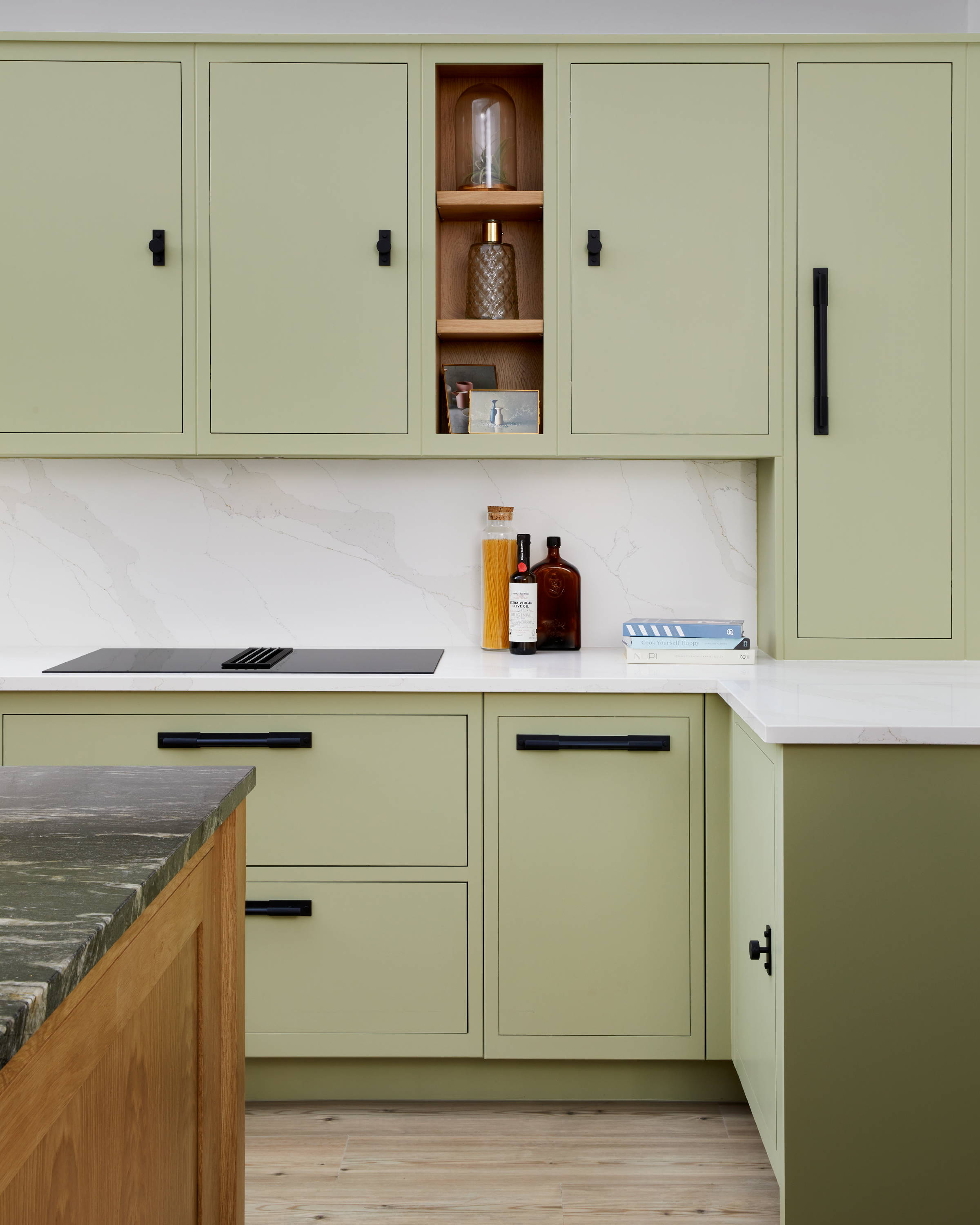 If you're getting ready to embrace the two-tone look in your kitchen, let these tips guide you to finding your dream design: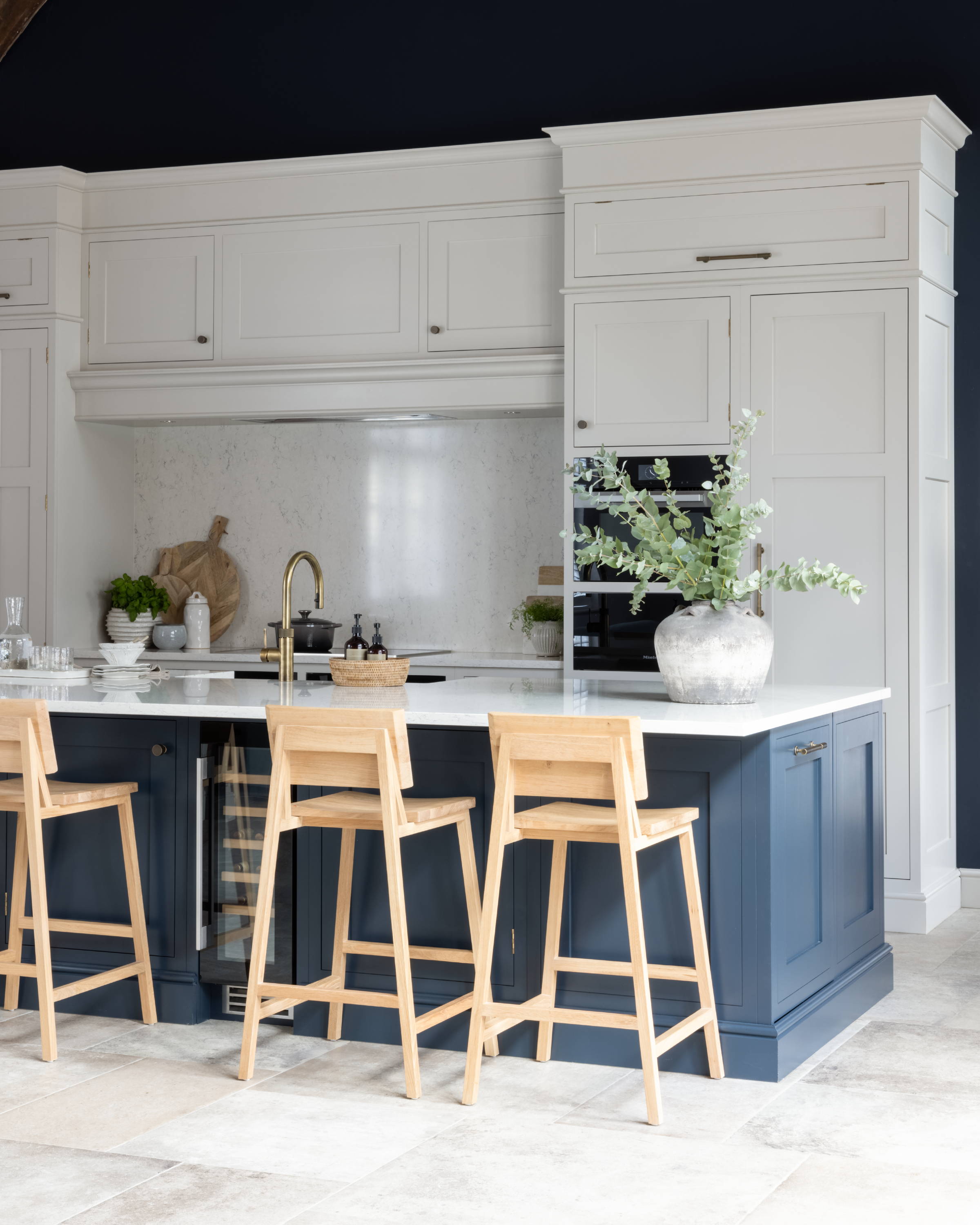 Many rooms no longer serve as single-purpose spaces and so in the kitchen, opting for two-tone cabinets works to create sections.
Use colour to bring definition to the different areas like this kitchen by Krantz Designs, for example, a contrasting island may become a study space whilst parents are preparing dinner at the worktop.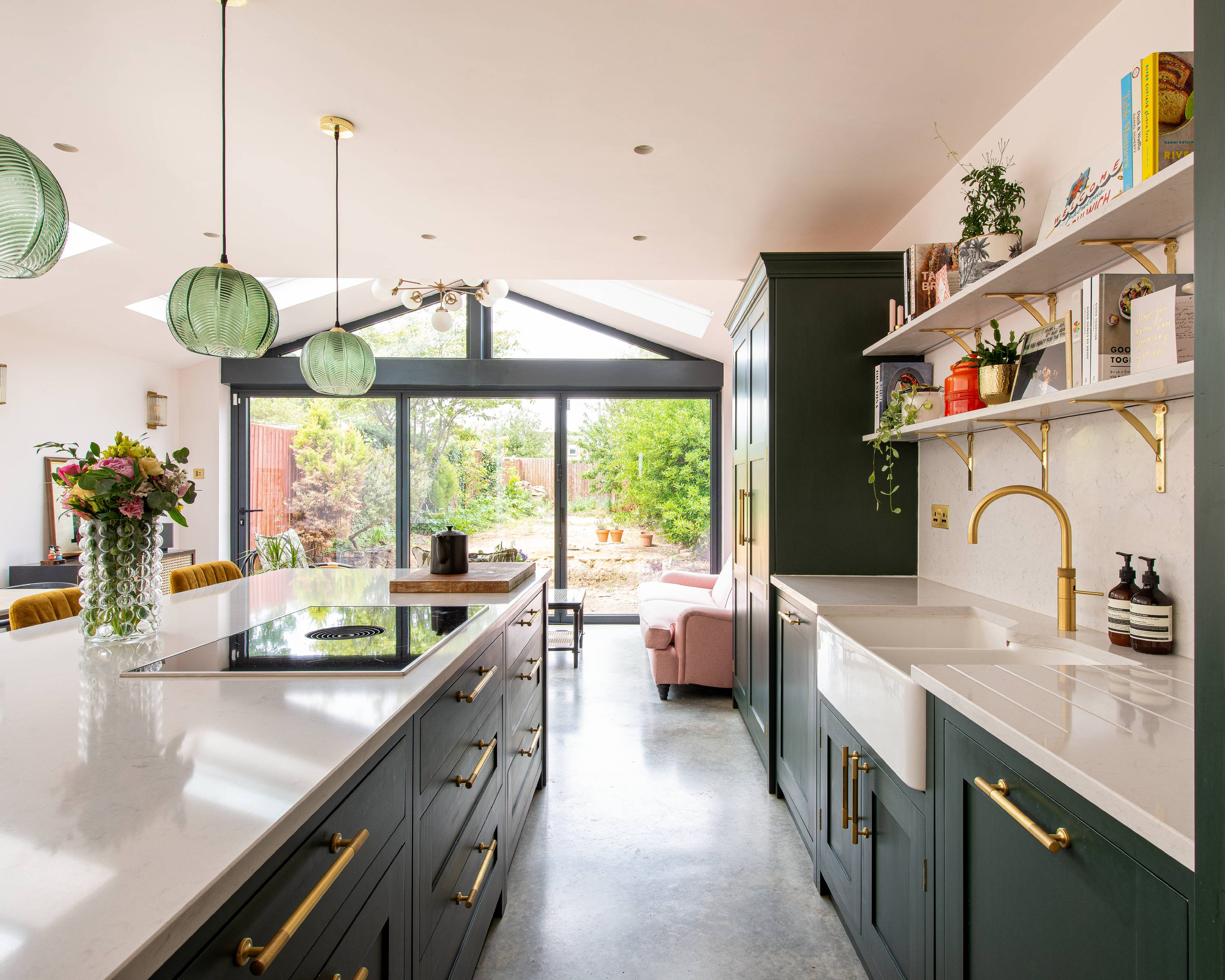 If there's one piece of advice to follow when choosing two-tone cabinets, it's to go from light to dark.
Choosing a lighter colour for higher cabinets like this space by Herringbone Kitchens will keep your kitchen bright, but it will also give the illusion of more space in smaller kitchens as the eye is naturally drawn to the lighter colour choice.

The two-tone kitchen cabinet trend doesn't just refer to two painted cabinet choices, the look can also be achieved by mixing your materials and so you may wish to introduce a wooden option to bring visual interest like this striking design by The Pankonien Group.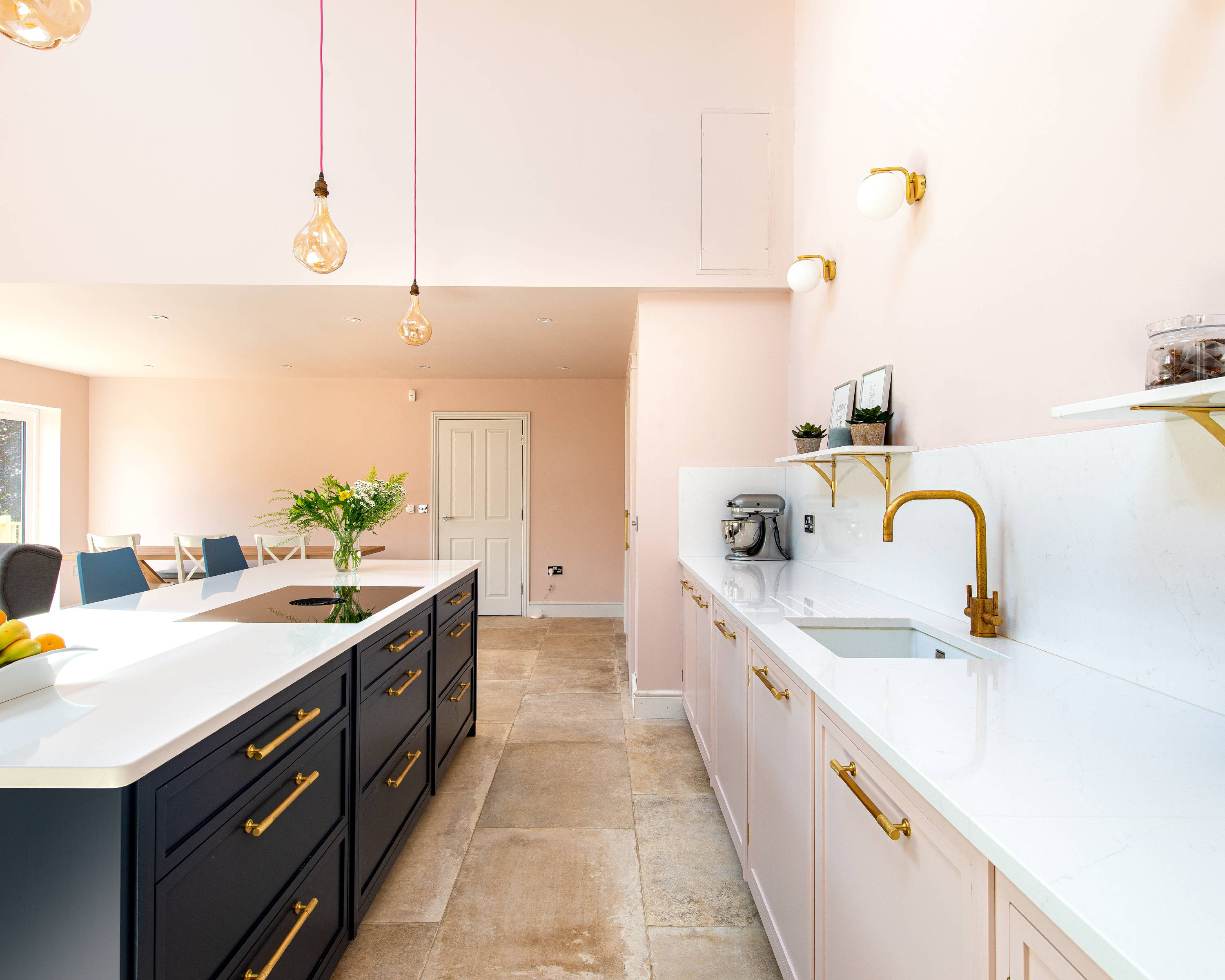 Signal a clear point of difference from the rest of your cabinetry by finding the focal point of your kitchen. This could be a smaller row of cabinets, a floor to the ceiling corner cupboard, or an island like this space by Herringbone Kitchens. Remember, your two-tone aesthetic should feel fluid and so the placement of your focal point will help to determine the rest of the design.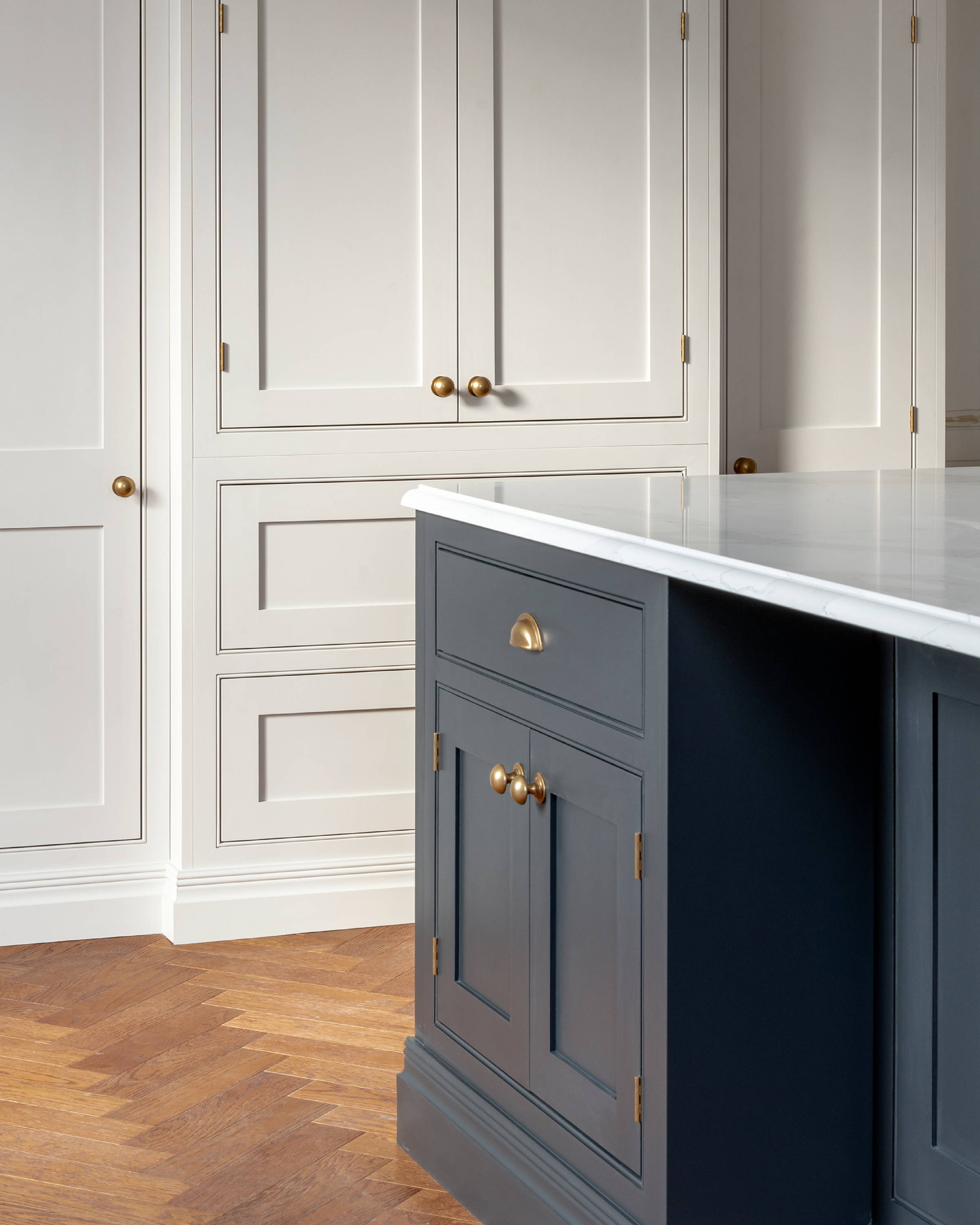 Once you've settled on your two-tone kitchen cabinets, take time to dress them accordingly with luxury brass hardware that elevates the overall appearance. If you choose different handles for drawers to cabinets, select the same finish as Shaker and May do to ensure you have an element that ties the design together.
Two-tone kitchen cabinet inspiration
The beauty of this kitchen trend is it allows you to experiment with your colour choices.
Whether you go for a tonal look, opt for chic contrast, or bring together a duo of bold colours, let these luxurious two-tone kitchens by Herringbone Kitchens inspire you.
Style neutral kitchens with a statement colour in the centre.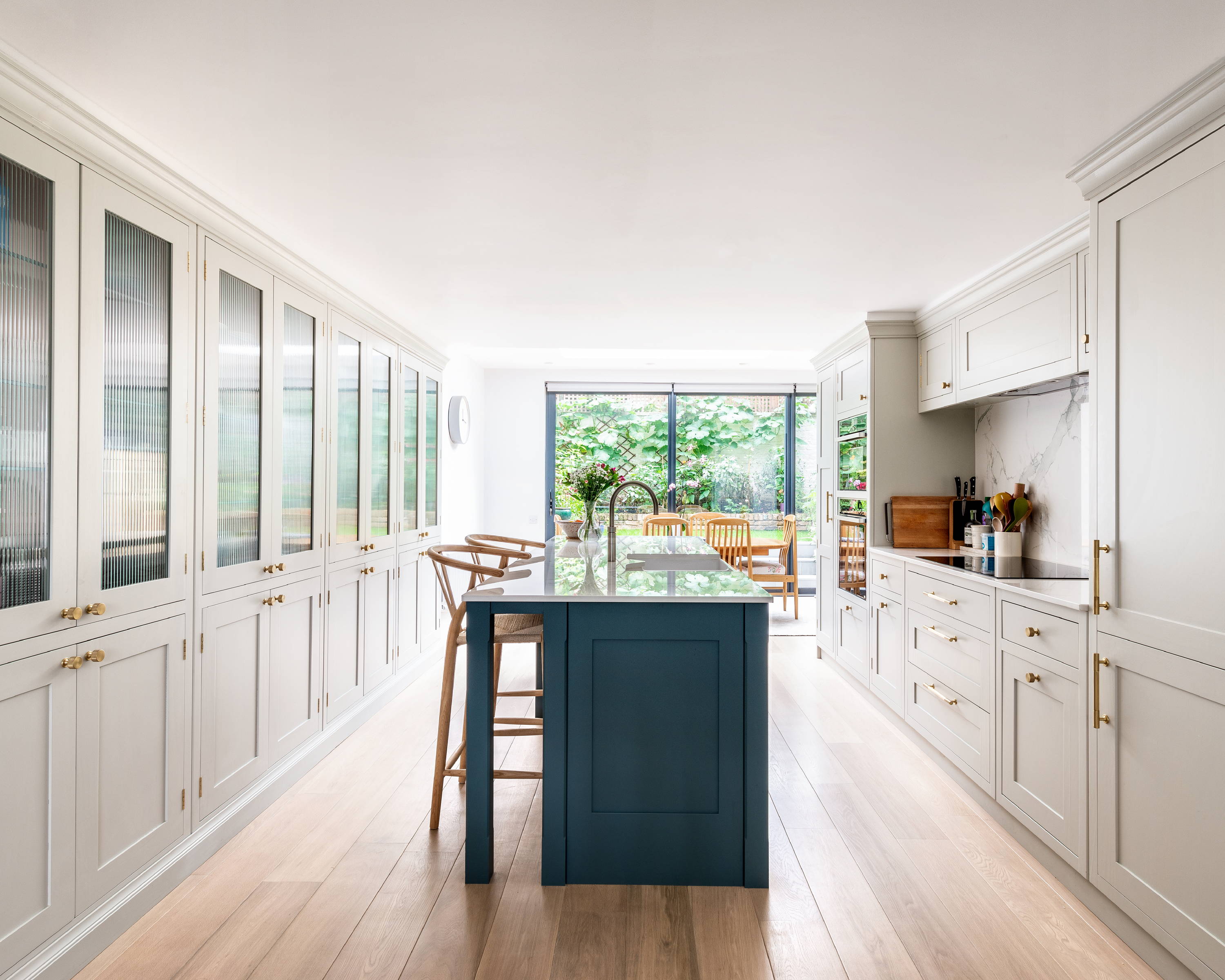 A softer alternative to black and white, say hello to sophisticated navy.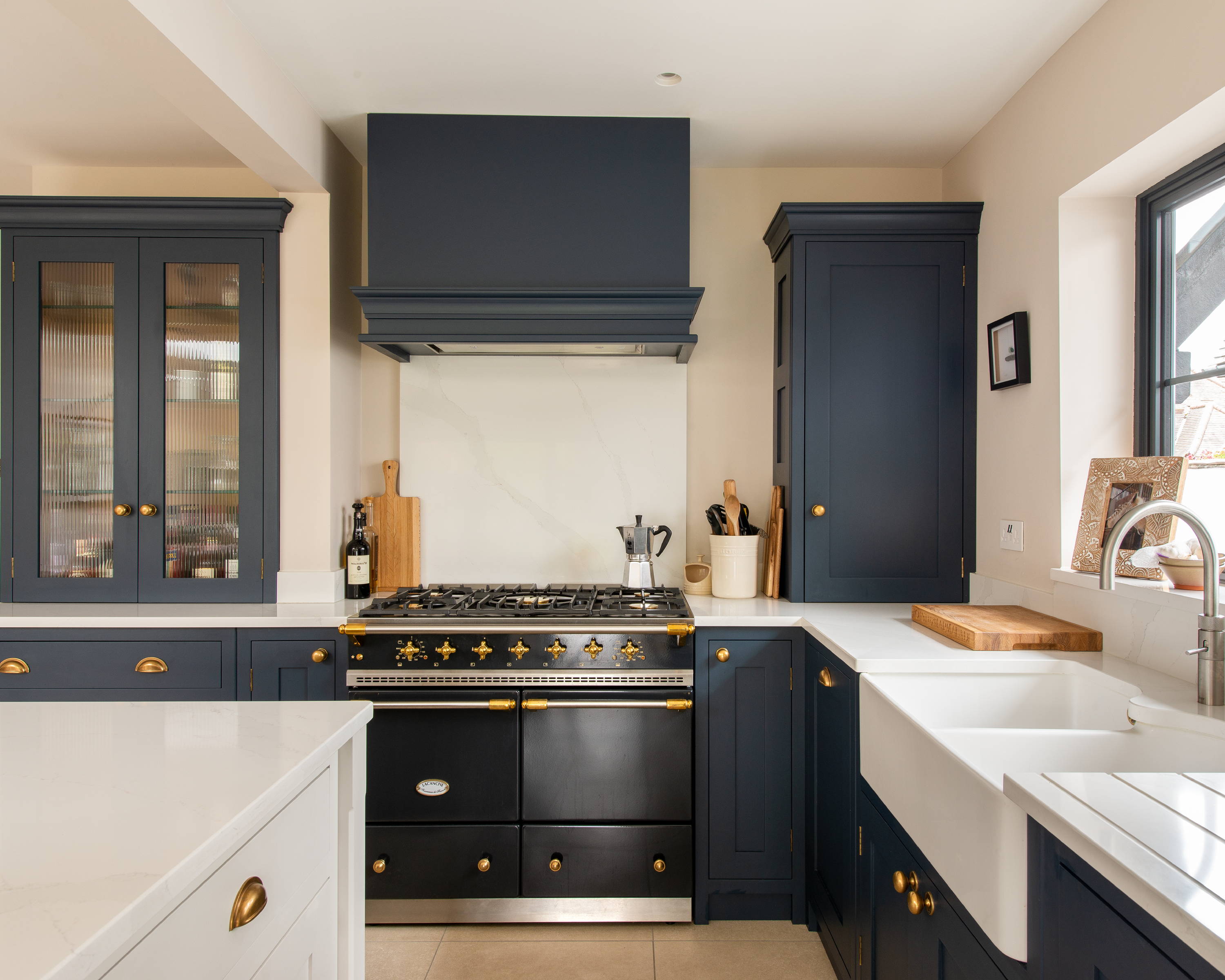 Large, open-plan spaces lend themselves to more daring colour pairings.