13.10.22
There's no denying Pinterest is a forever source of interior inspiration.

No matter which room of the home you're planning to redecorate or renovate, a few moments spent seeking new ideas on the platform can soon turn into hours scrolling the endless inspiration ready and waiting to inspire your next design project. If like us, you'd happily call Pinterest your favourite pastime, from a sophisticated sage green kitchen to effortlessly stylish laundry room cabinets, we're sharing the spaces and designs you're coveting most from Armac Martin in 2022 with our top five pins.
No 1. The sage green kitchen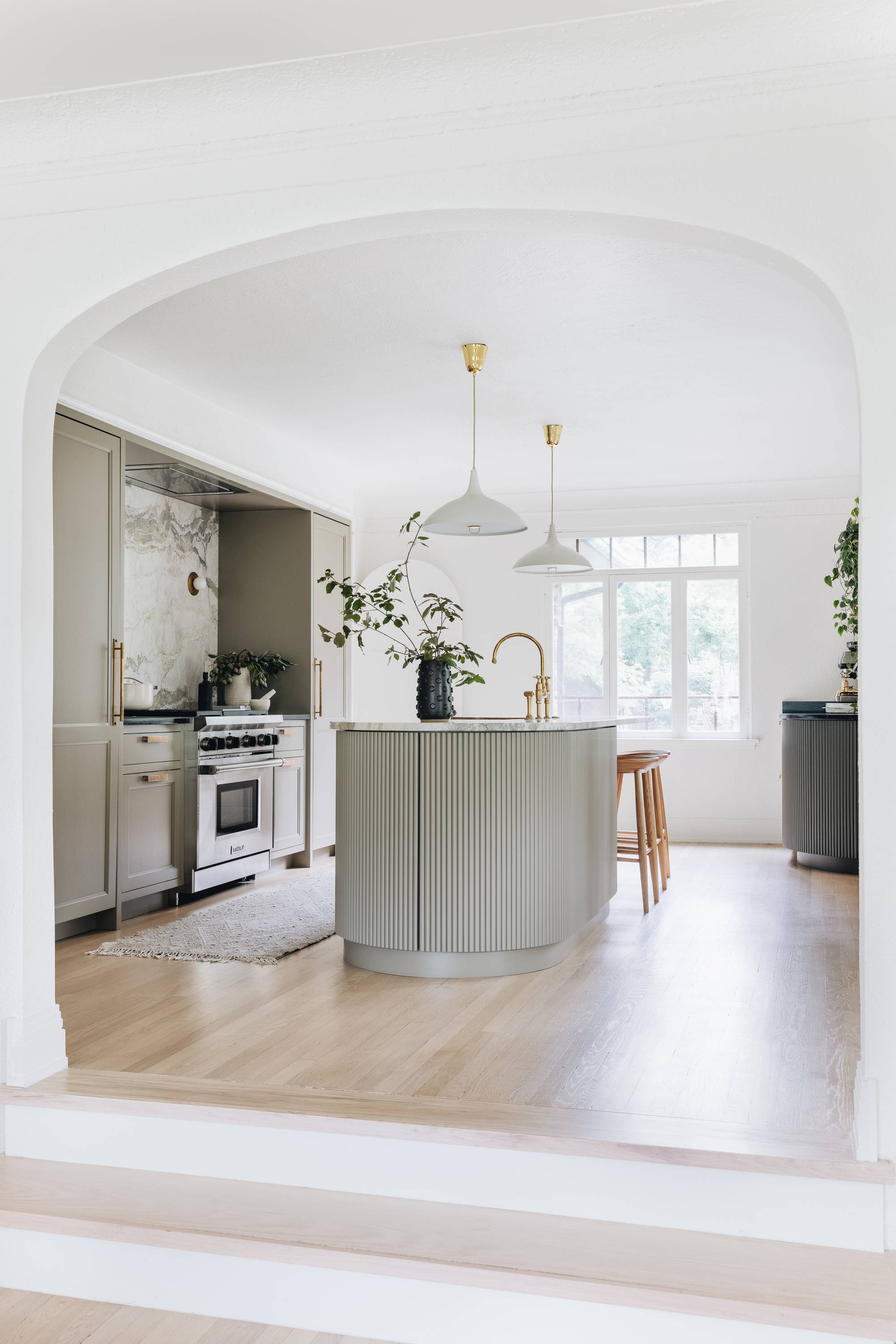 Leading the way as the kitchen colour of choice right now, it's no surprise to see a green kitchen in our Pinterest top five. This contemporary sage green kitchen by Jean Stoffer is brimming with beautiful interior elements that give it a fresh and sophisticated feel. From the serene sage green shade to the custom curved island with fluted detail, it's a space with design delights at every angle.
No 2. The neutral shelfie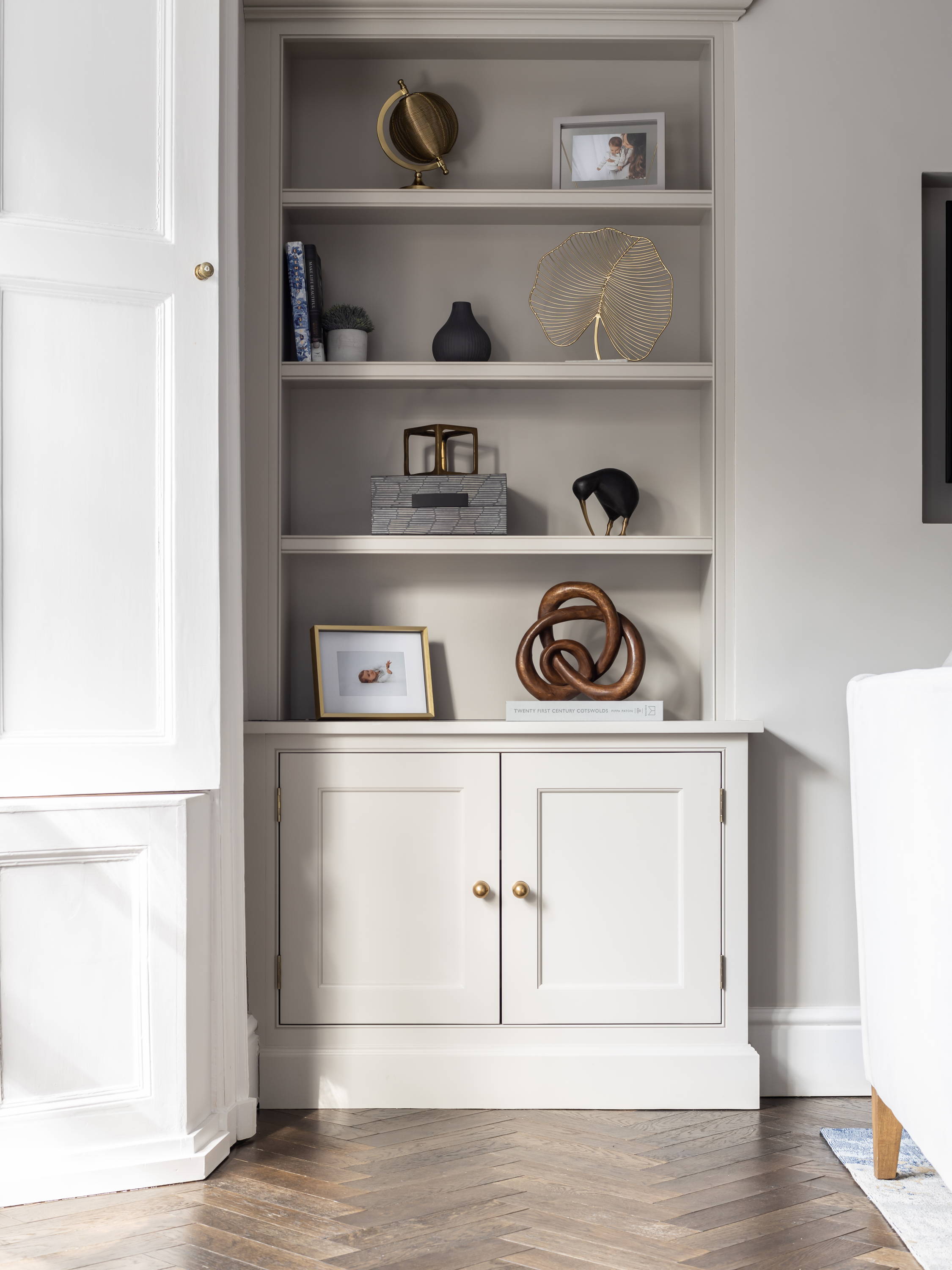 The art of minimal shelf styling continues to rise in popularity throughout modern homes. Thoughtful collections of items breathe personality into a room and bespoke joinery is a sleek way to blend somewhere to display decorative accessories with understated storage. Get the look and create a styled feature with function like Rachael Somerville; opt for a neutral tone to paint your cabinetry and tie in the rest of your colour palette through your chosen accessories.
No 3. The luxury home bar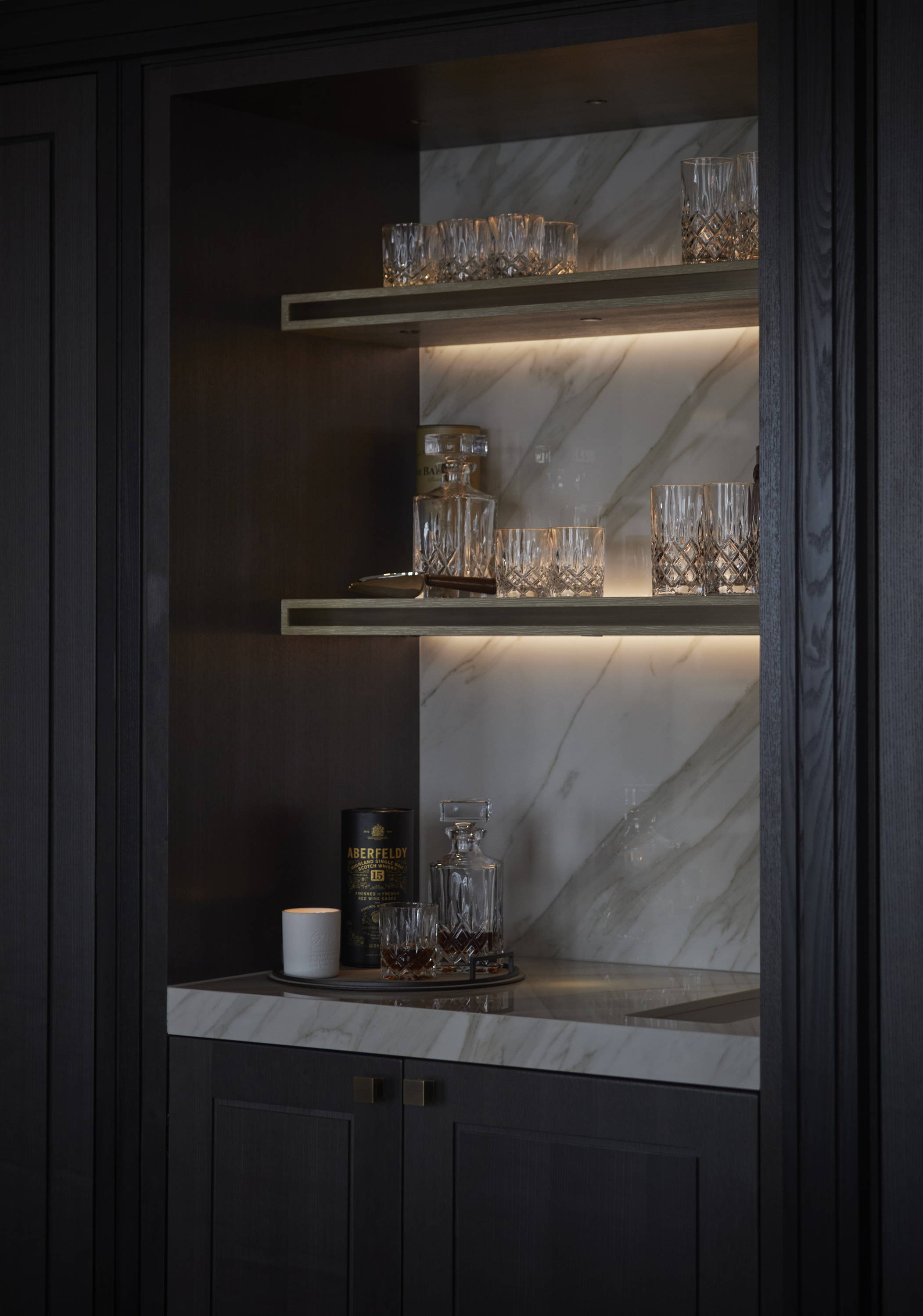 Bring cocktails and conversation to your own surroundings with the appealing addition of a home bar. After increased time spent at home, this decadent trend shows no sign of disappearing as more of us focus on creating our dream home. Draw inspiration from this luxurious home bar design by Sophie Paterson Interiors and pair lavish materials like marble and brass with rich heritage hues.
No 4. The effortless cabinets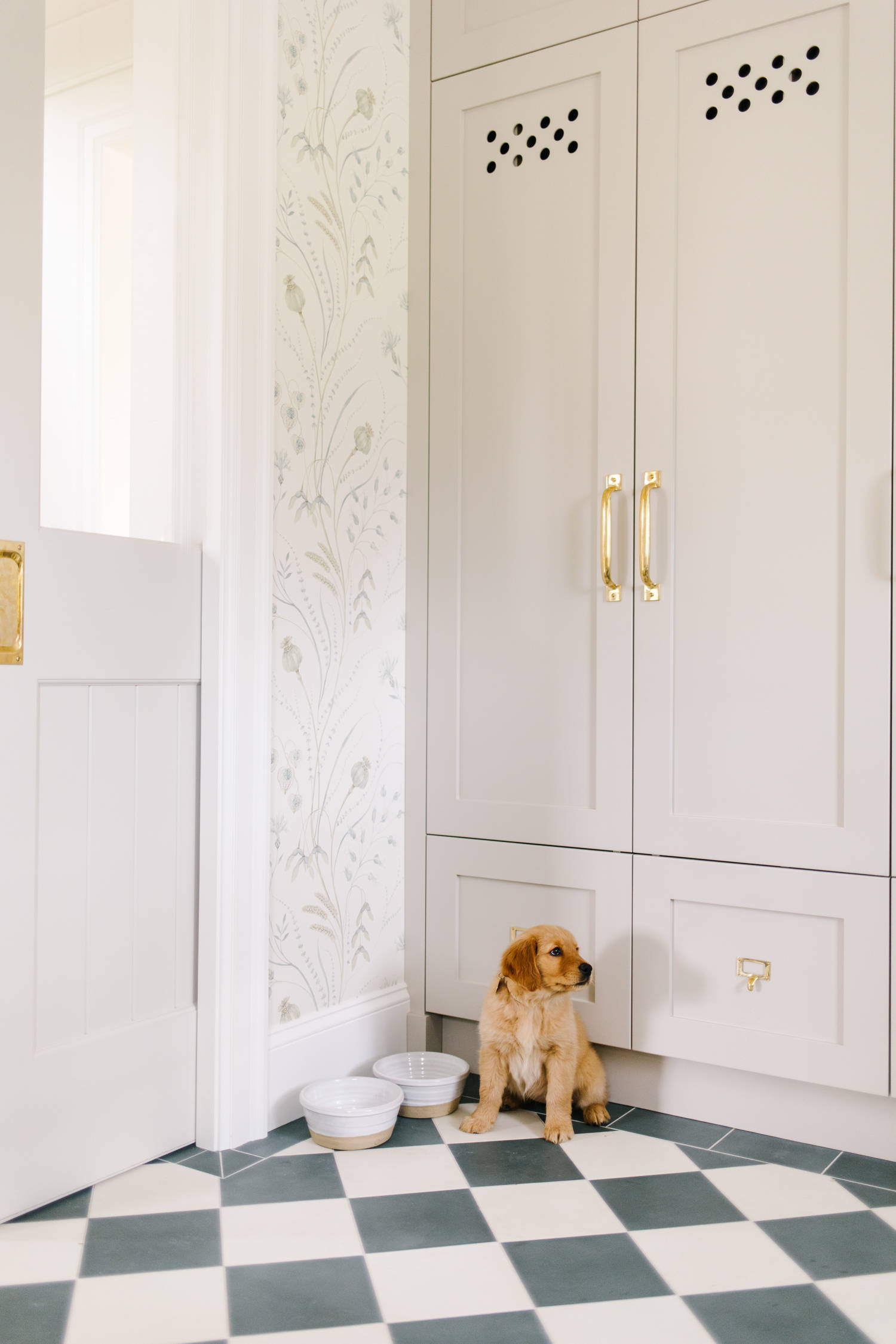 You can never have too much storage and custom-built cabinets are a favoured option for luxury living. Whether you choose cabinetry in the laundry room like Monika Hibbs to effortlessly house your everyday essentials or understairs storage to keep your hallway looking neat, the beauty of having something designed entirely to suit your space not only means you'll make the most of the area available, you'll also have control of how the interior is formed too.
No 5. The two-tone kitchen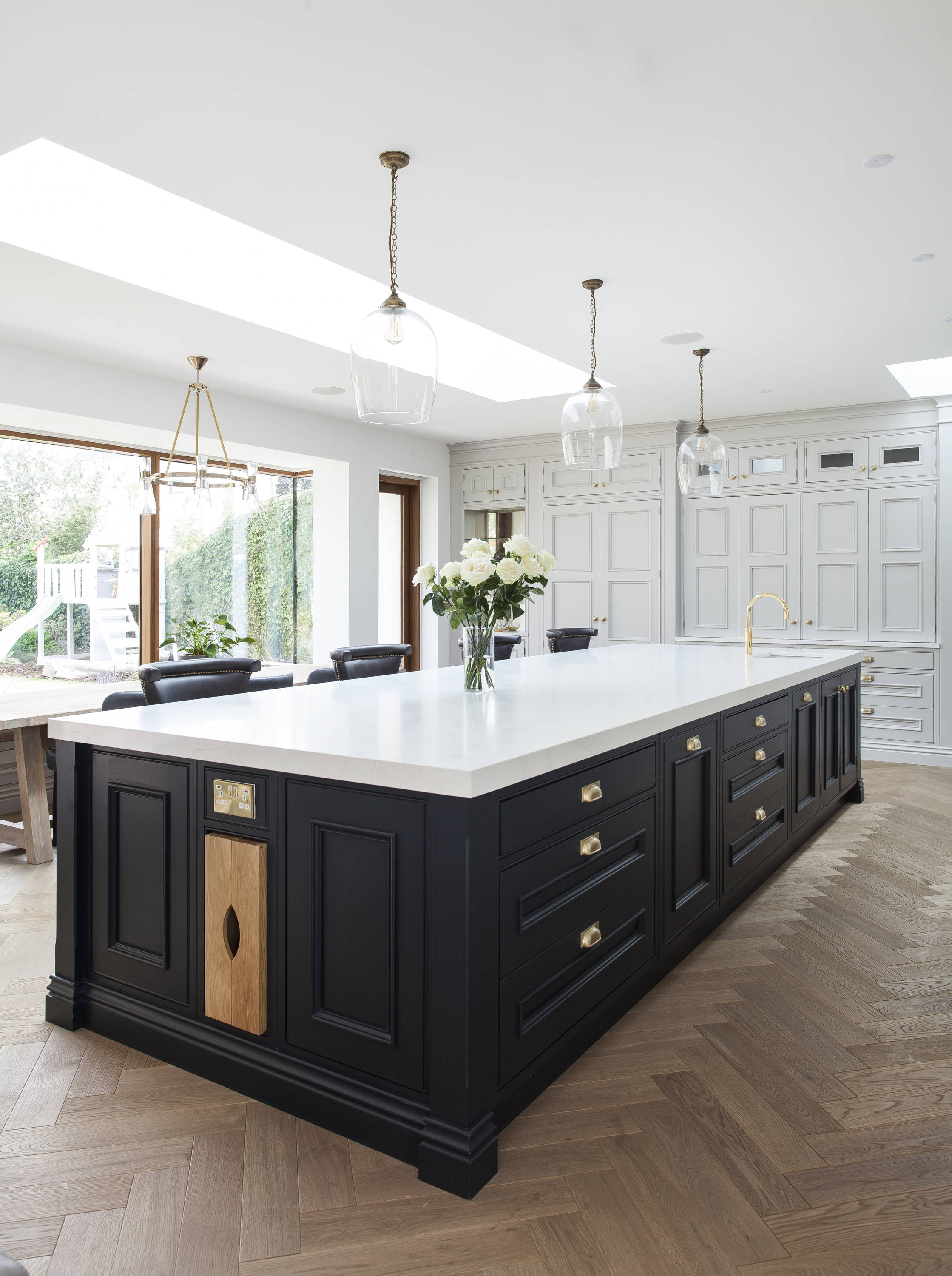 The kitchen island is arguably one of the most desired features in modern kitchens. Not only do they make a stylish statement in open-plan rooms, they create a more relaxed dining space and provide ample additional worktop space. This two-tone kitchen island by Jonathan Williams Kitchens is painted in a deep midnight navy, an elegant choice that when teamed with a crisp white marble top and satin brass hardware, achieves a timeless look for 21st-century living.